I.O.I Somi impresses fans with her beautiful autograph
Fans have became giddy at the cute way I.O.I.'s maknae Somi signed her autograph for a lucky fan.
Somi has caught attention recently not only for her large and elaborate autograph but also for the kind and adorable message left alongside it.
She wrote a small message saying "Guaranteed Success" which has moved a lot of people for its youthful charm as it literally means "each thrive" but was in a fashionable way to say it among students. The photo of Somi's autograph has spread on SNS. Fans have been giving constant praise for the sweet maknae's note.
This is not the first time that one of the members received praise for their fan service. Recently, the group was dubbed as having "class manners" for giving personalised gestures to their fans at an event.
See the infamous signature below.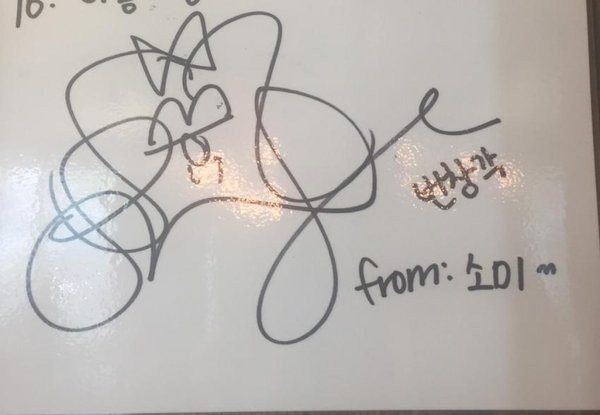 Source: Dispatch
Share This Post