Pictures of Taeyeon and Jonghyun from the past show their long-lasting friendship
Amongst the many friendships that are known in K-pop, SHINee's Jonghyun and Girl's Generation's Taeyeon could be one of the strongest.On March 18, Taeyeon made a special guest appearance on Jonghyun's radio show, MBC's Blue Night. The two have known each other for a long time as both were trainees together, and the pair used this opportunity to show just how close the two have gotten since then.
Before making her entrance on the show, Taeyeon took to her Instagram to record Jonghyun as he introduced her.
During the show, the two discussed Taeyeon's latest album My Voice as well as her single "Fine." The two also shared stories about their trainee days together at SM Entertainment, with Jonghyun bragging about how he ranked second behind Taeyeon in terms of vocals while training while Taeyeon hilariously claimed she couldn't remember that there was a ranking system at all.
After the show, the two idols took pictures together, making fans of both groups very nostalgic over their friendship and how much the two have grown together.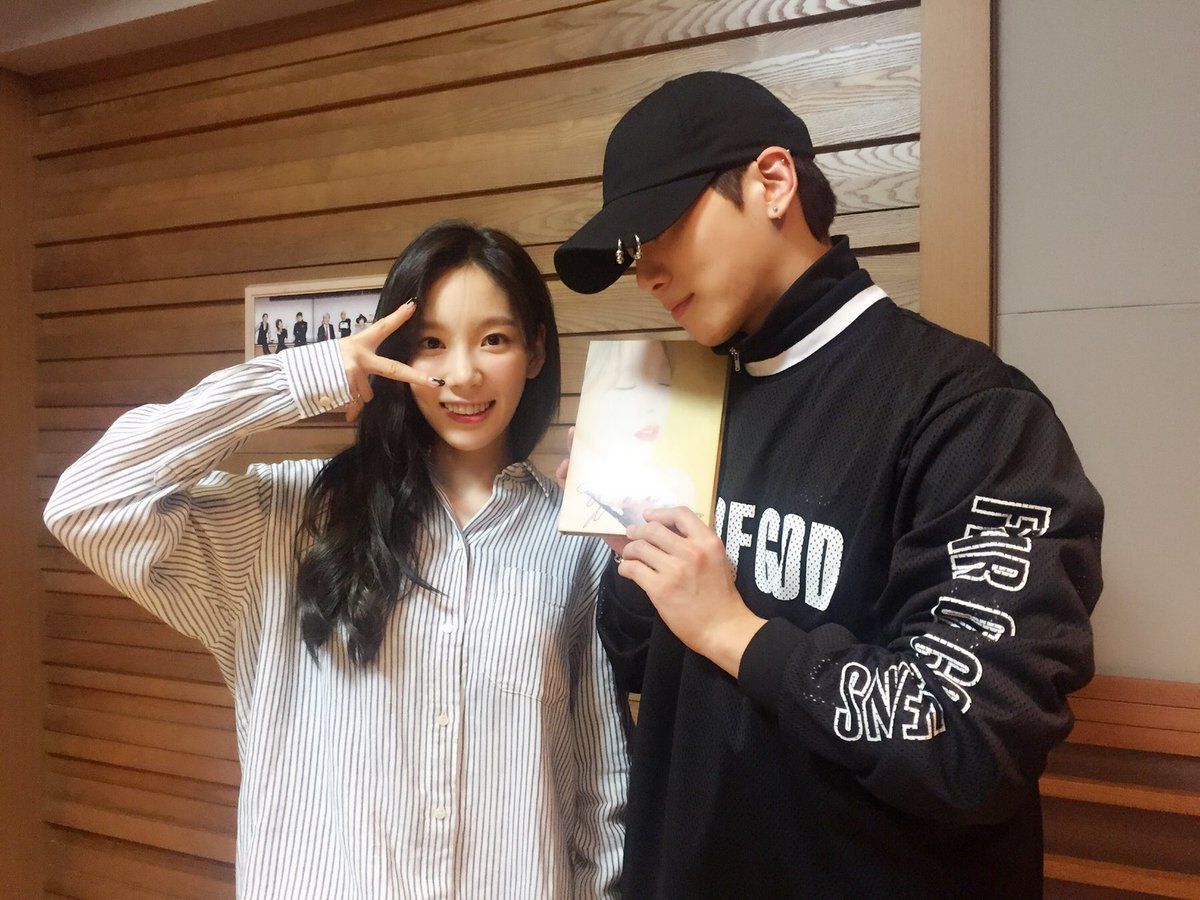 Due to this, fans were quick to create collages and compile pictures of the two idols throughout the years, showcasing the duo's friendship over the past 6 years.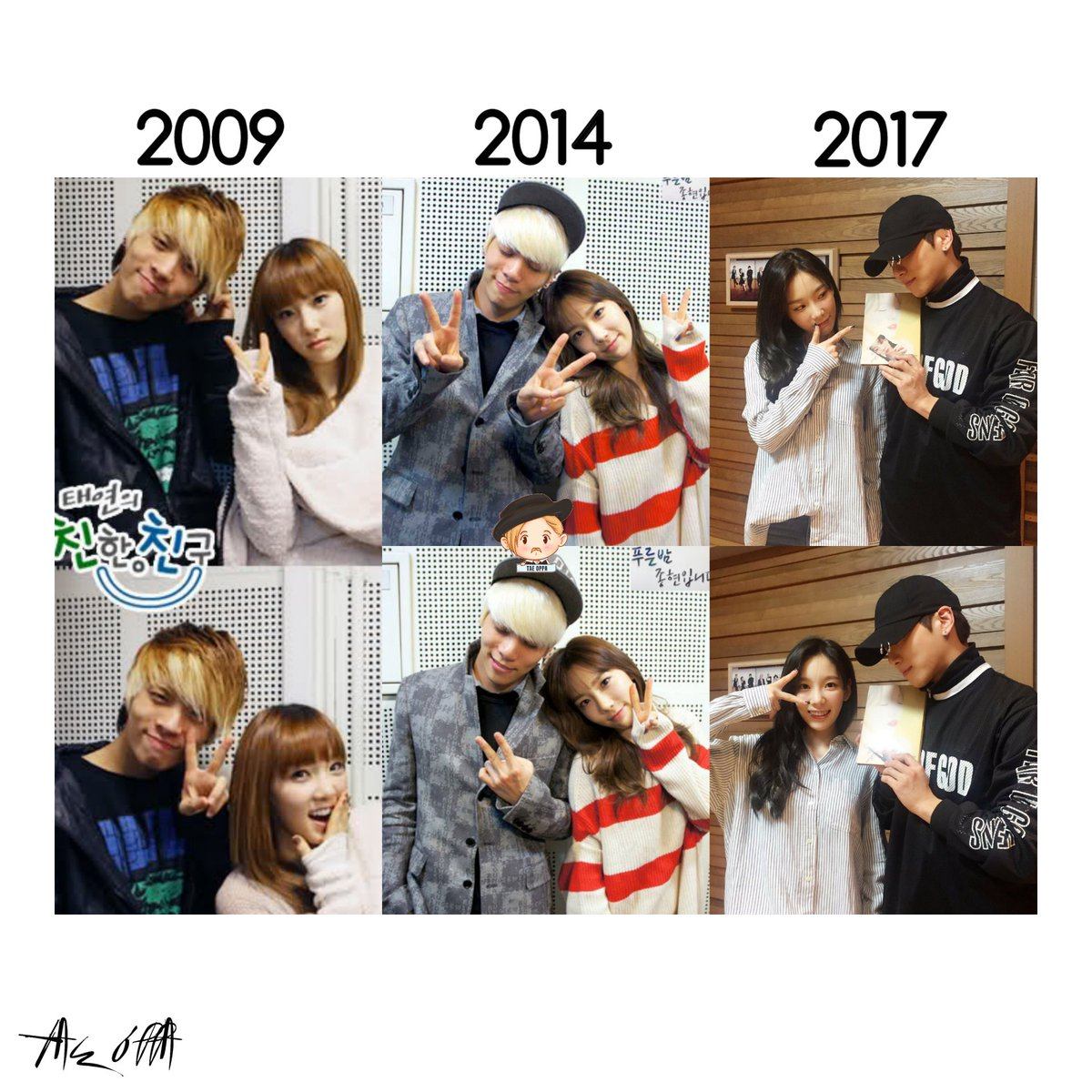 It's no secret that SHINee and Girl's Generation members are very close to one another, but it's still quite adorable to see how the friendships between both groups have developed as they've grown together.
Back in September, Taeyeon attended the group's Shinee World V concert. The two idols have also released a duet together through S.M. The Ballad back in 2014 that perfectly complimented both of their vocals.
Share This Post