[★BREAKING] Sasaengs Take Photos Of GOT7 Yugyeom and BTS Jungkook In the Bathroom
GOT7 and BTS fans are outraged to hear that people have taken photos of Yugyeom and Jungkook in the restroom.
At times fans can cross boundaries, such as those who are also known as "Sasaeng." Idols give up a lot of privacy to be in the public eye, but too many have had awful experiences that go beyond the norm.
The newest victims of crazy sasaeng behavior have been BTS's Jungkook and GOT7's Yugyeom, who both had their privacy invaded while simply trying to use the restroom. The two idols are also both 19-years-old internationally and are the maknaes of their respective groups.
1. BTS Jungkook 
On the night of the Mnet Asian Music Awards, a fan somehow managed to sneak a photo of Jungkook as he was washing his hands in the restroom. It's rumored that during MAMA, two fanboys "happened to bump into Jungkook by chance" in the restroom.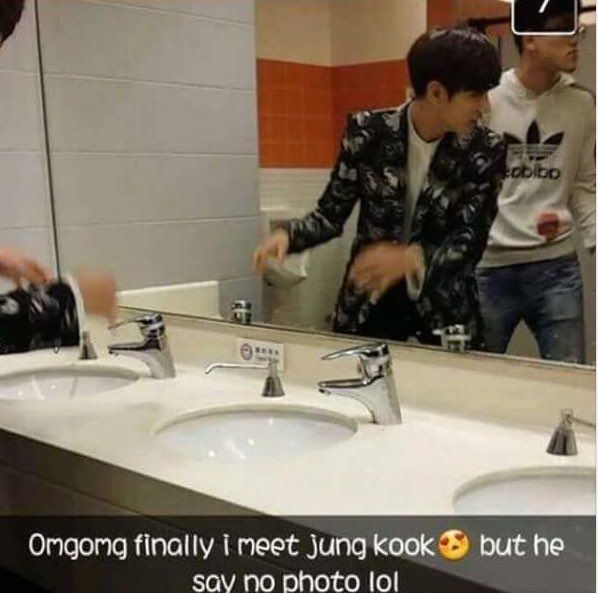 By looking at the photo, it seemed like the young idol had noticed the two taking a picture and told them not to take a picture. Ignoring Jungkook's words, the person decided to post the picture on their Snapchat anyway.
Many fans were not only angered by the fact they invaded Jungkook's privacy, but also because they were told to not take pictures and still did so anyway.
Read their outraged tweets below.
firstly, which part of "no photos" do you not understand? and secondly, just bc he's an idol doesnt mean you can take pics of him whenever?

— 메리곰~☆ ? (s/h) (@taecypher) December 4, 2016
i thought the snapchat pic of jungkook in the bathroom was funny until i realized that's basically the first sign of sasaengs?

— wuss poppin jimbo (@queentrbl) December 4, 2016
if jungkook dont want u to take photos of him then dont!!! take!! photos!! especially when hes in a bathroom pic.twitter.com/qjTrs7CgtT

— guk (@jeoneration) December 4, 2016
how you gonna say Jungkook is rude for not wanting to take photos WHEN HE'S LITERALLY USING THE BATHROOM??? pic.twitter.com/8MROdNdjy5

— ?HappyJinDay? (@PeachyKimJin) December 4, 2016
2. GOT7 Yugyeom
On December 4th, GOT7 held a fan meeting in Malaysia. The video of Yugyeom in the restroom was taken on the day of the event by a male on Twitter, which we have not embedded in order to respect Yugyeom's privacy. Due to the surplus of messages from outraged fans that saw the video, the alleged suspect made his Twitter account private.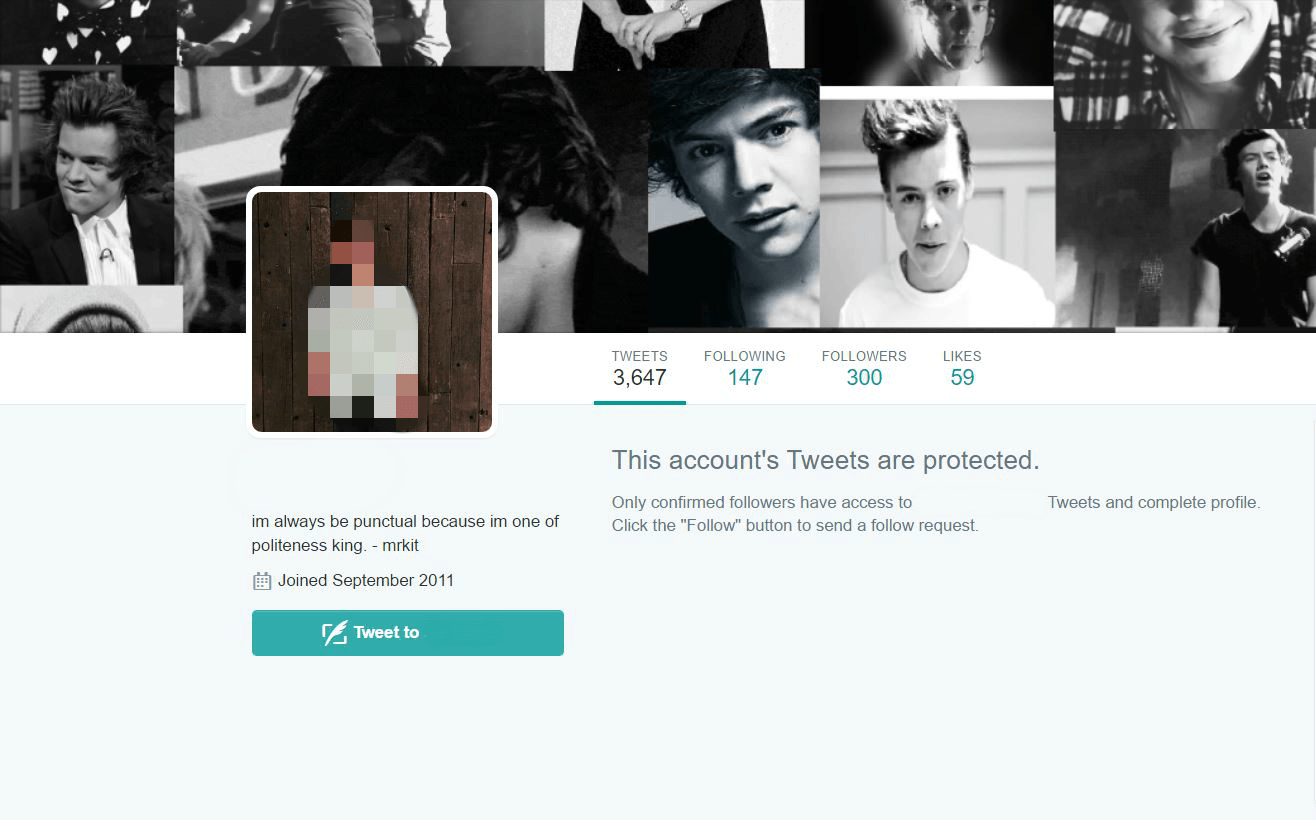 In response, fans have been reporting his account and demanding for the video to be deleted for good. Many requested that those who saved the video ahead of time send it to the authorities as evidence. Others asked JYP Entertainment to take legal action regarding the situation before the video is spread onto other social media platforms. As I GOT7s waited for action to be taken, they trended #RespectGOT7 worldwide on Twitter.
K-pop fans from other fandoms also agreed that recording someone when they're in the restroom is unacceptable and that no one should have their privacy disrespected like that.
#respectGOT7
All kpop fans are with you Yugyeom!
IGOT7's
ARMY's
CARAT's
UNICORNS
V.I.P's
EXO-L's
AND ALL KPOPPERS

— Lokas Do Kpop? (@kpoptatos) December 4, 2016
Here are some of the fans' reactions below!
respect all idols, respect their privacy and their bodies, they are humans, they are not toys, and they DESERVE to be respected #RespectGOT7

— wonna loves kelly (@chaewonho) December 4, 2016
Situations like this make me realise how disgusting and disrespectful people can be. Idols are humans too, treat them nicely #RespectGOT7.

— yugyeom vines (@gyeomievines) December 4, 2016
#RespectGot7 #RespectBTS So first someone takes a picture of Jungkook in the bathroom, now someone RECORDS YUGYEOM? SMH RESPECT IDOLS WTF

— Kat ? (@solunastral0v3) December 4, 2016
The Twitter user that uploaded the video issued this apology.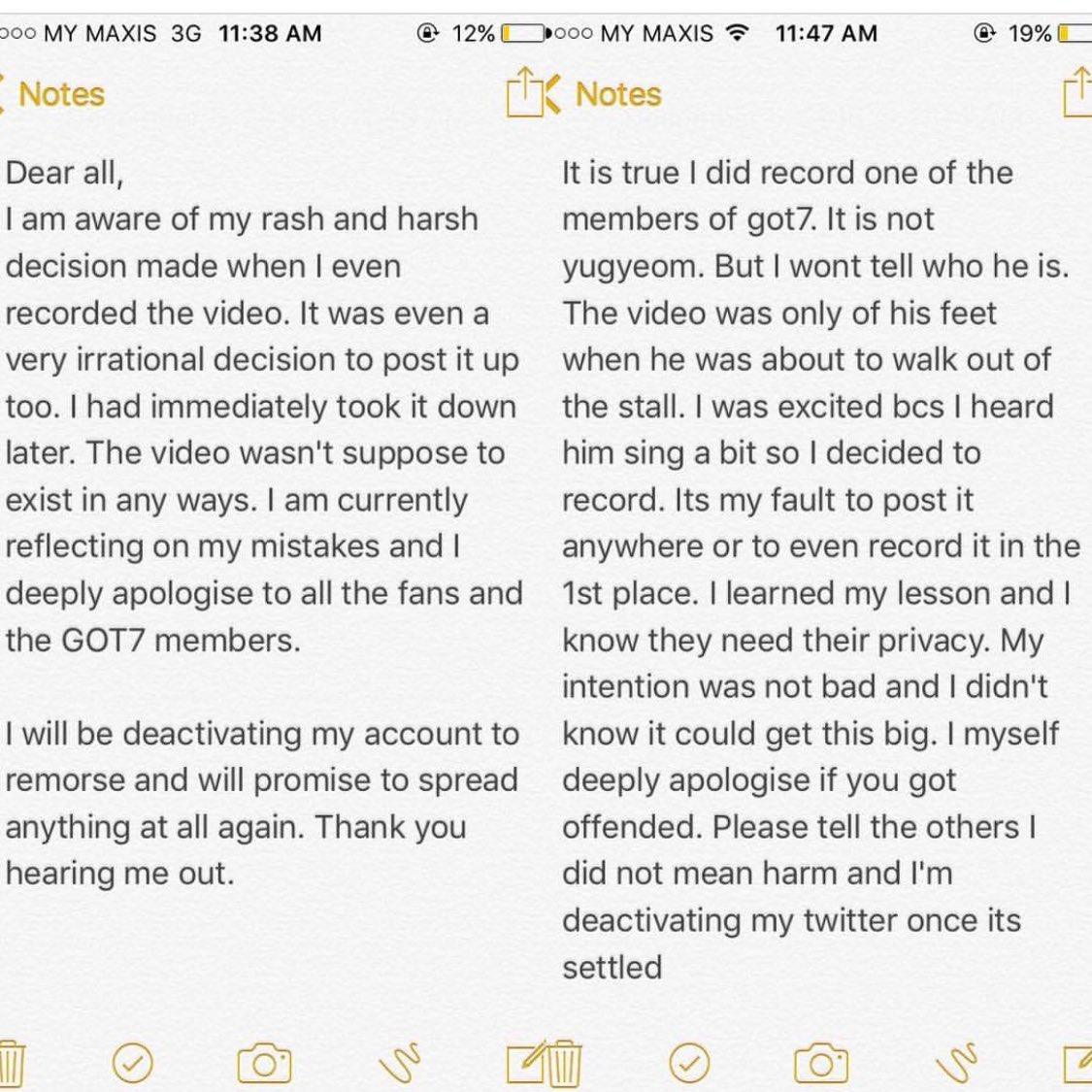 Many other K-pop artists like I.O.I and Super Junior's Heechul have been photographed while inside a restroom as well.
Share This Post