This scene from Goblin has given rise to a unique business in Korea
Goblin is no longer just an incredibly popular drama, it has now become the source of an unusual business.
Even though it is still airing, the drama has already surpassed Descendants of The Sun in popularity and has made Gong Yoo one of the most sought-after actors for endorsement deals. Not only that, the show has created an interesting business opportunity: at the location of one of the most iconic scenes in the drama, couples can now reenact a romantic moment from Goblin. Couples have been reenacting the scene where Kim Shin first appears in front of Eun Tak after she reaches out to the heavens asking for a job, a boyfriend, and to have her family problems resolved. It is in that moment that the romance between the characters begins.
An enterprising business has made it possible for you to have your picture taken posing as Gong Yoo and Kim Goo Eun while holding a sheaf of buckwheat.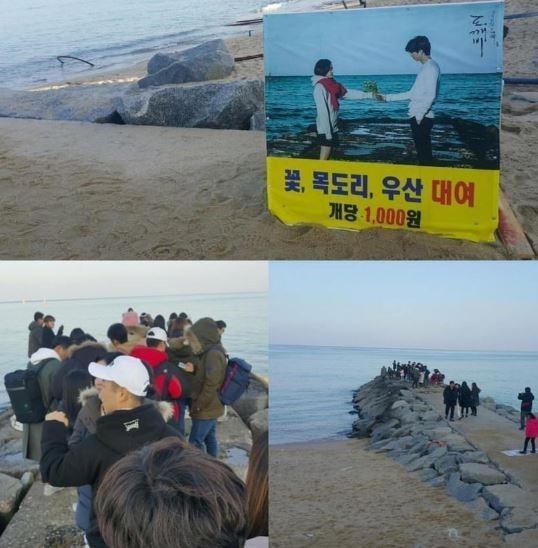 Source: Instiz
Share This Post