International EXO-Ls celebrate Sehun's birthday with a billboard in London
EXO's Sehun's birthday is coming up, and EXO-Ls decided to celebrate it by buying an advertisement in London.
Chinese EXO-Ls wanted to celebrate Sehun's 24th birthday this year by buying an ad in Oxford Circus, an underground station. Oxford Street is a highly popular street that attracts over 30 million visitors from all around the world. It is Europe's busiest shopping street and has approximately 300 shops. Because of this, fans chose this location in hopes of gathering not just current fans, but non-fans as well.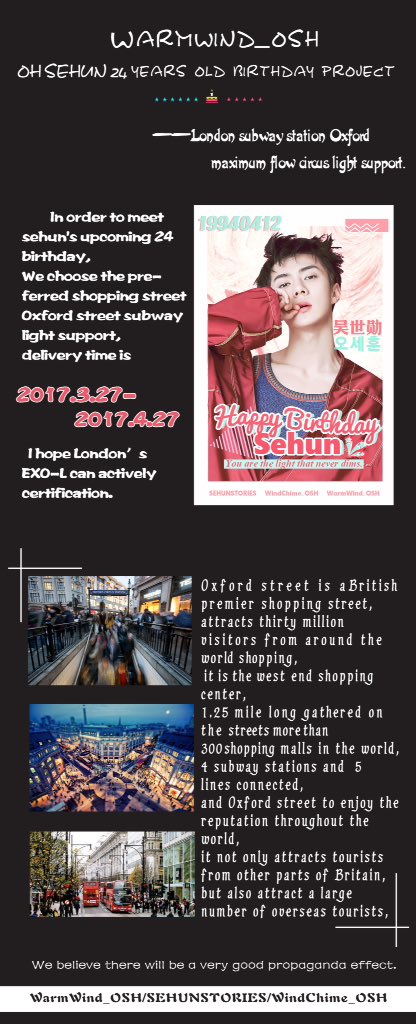 Although Sehun's birthday is on April 12, the ad has been up since March 27 and will continue to be up until April 27. If you live near Oxford Circus, you can make sure to check out the ad!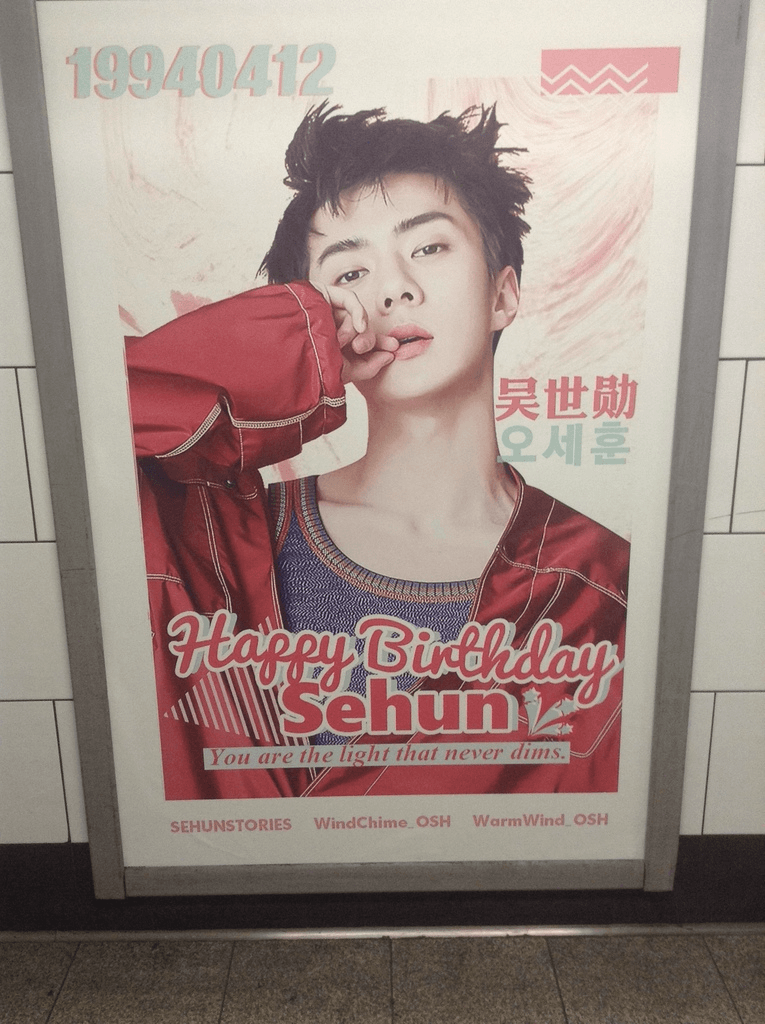 Share This Post