SHINee's Key And Red Velvet's Irene Bond Over Their Love Of Unusual Food
SHINee's Key and Red Velvet's Irene starred in SBS's Paik Jong Won's Three Great Emperors to try different dishes from their hometown.
On February 11, Key and Irene tried meals unique to their hometown Daegu, including pufferfish bulgogi, deep-fried chicken gizzard, udon and bulgogi, codfish soup, and jjambbong on Paik Jong Won's Three Great Emperors.
As soon as the dishes started coming out, both Key and Irene couldn't help but start drooling and wanting to dig in as soon as possible. Some of these foods are considered delicacies that not all Koreans can down, but Irene expressed that she had tried them before and enjoyed eating them. When it came to the codfish soup, she specifically said that she prefers eating the fish ovaries instead of just the roe.
The guests were then taught how to make this particular dish, and Key and Irene could be seen having fun together. When the cod was brought out, Key grabbed the fish by its tail and jokingly swung it towards Irene, who quickly shimmied away.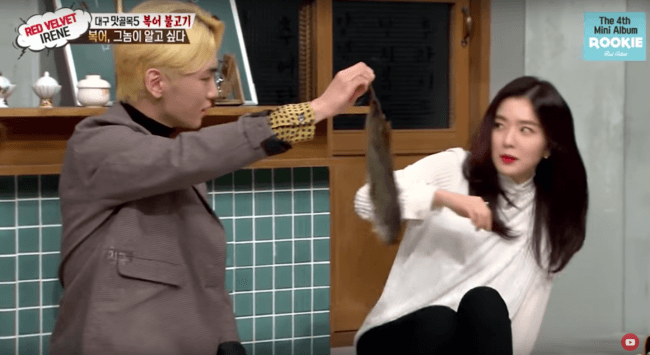 Irene was then required to compete against Lee Si Young to see who could clean and prep the bean sprouts faster and better. Key cheered Irene on from the sideline with a little dance. After they finished removing the bean sprout heads, the judge had a difficult time deciding who had done the better job. After much contemplation, Lee Si Young's bean sprouts were declared the winners.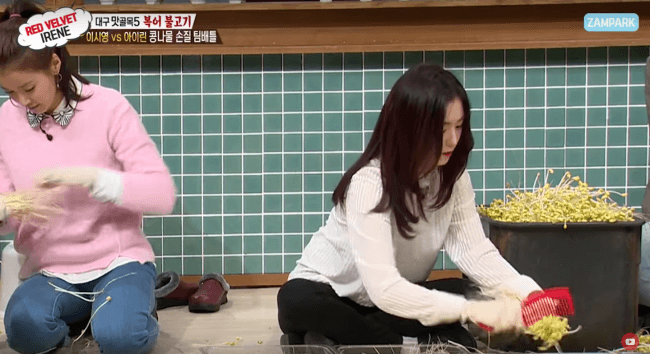 In the last mission, Key was required to mix the codfish soup's leftovers with rice to create codfish fried rice. In the end, he won the mission, which allowed for his team to eat all of the fried rice he had prepared.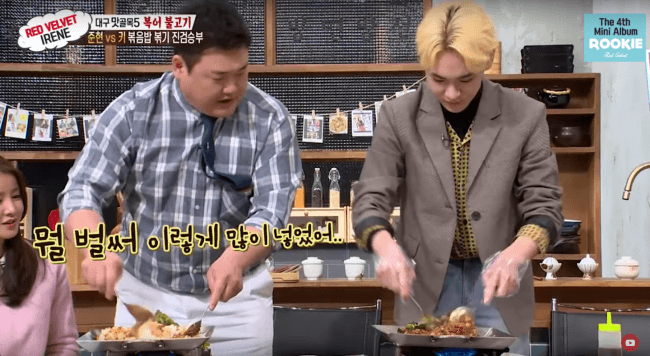 Check out the full episode here:
Share This Post