Super Junior's Ryeowook writes his fans a letter from the army in English
Super Junior's Ryeowook recently expressed his good wishes and gratefulness for his fans while in the military by writing a letter entirely in English.
Ryeowook enlisted on October 11 last year with the 37th Division's recruit training center in Chungcheongbuk-do. After training for five weeks, he began to serve in the military band. Since being in the military, Ryeowook has been dutifully writing letters to his fans every single month. After writing in Korean for the first few months, he decided to write a letter in English, with the help of an English-speaking friend in the military, as many fans were sending him encouraging letters in languages other than Korean. With Super Junior's wide international popularity, overseas fans were touched to know that Ryeowook has been thinking about them as well.
In the letter, Ryeowook states his thankfulness for fans who give him the strength to persevere. He also revealed that he has been listening to songs by British singer Sam Smith, who inspired him to write songs about his previous one-sided love relationships.
Check out this heartfelt and touching letter from Ryeowook!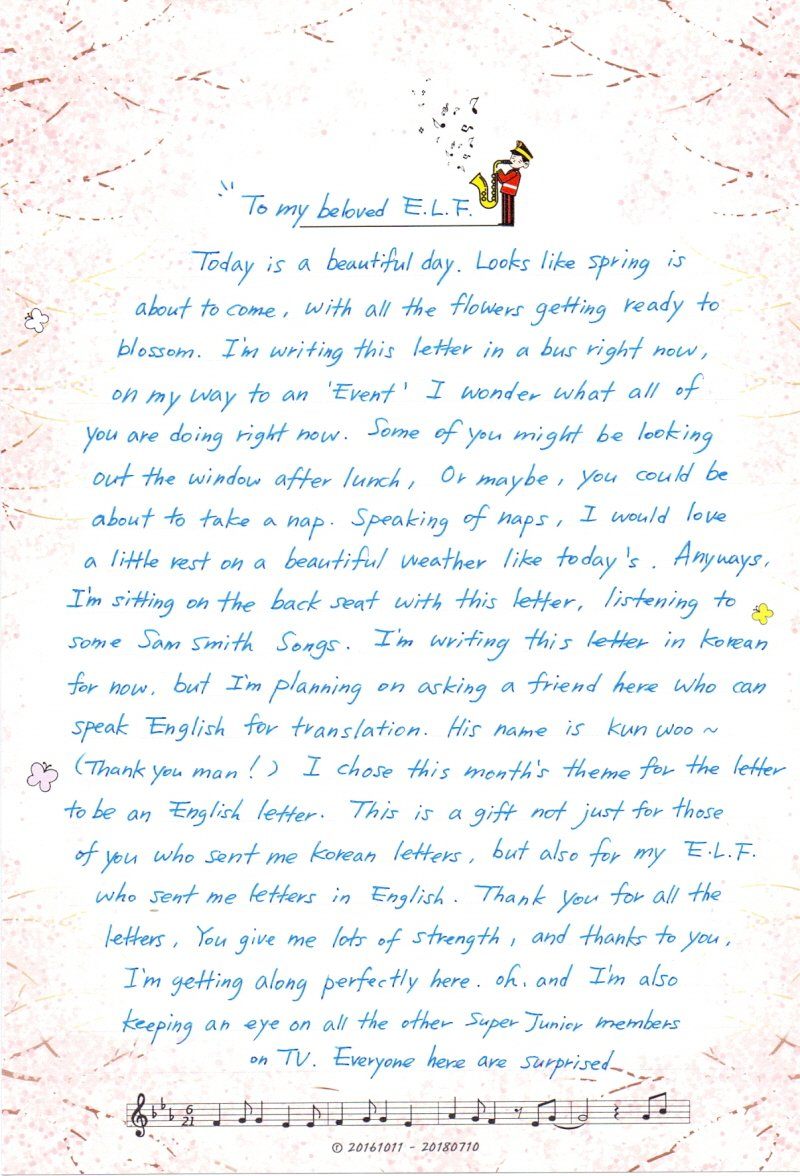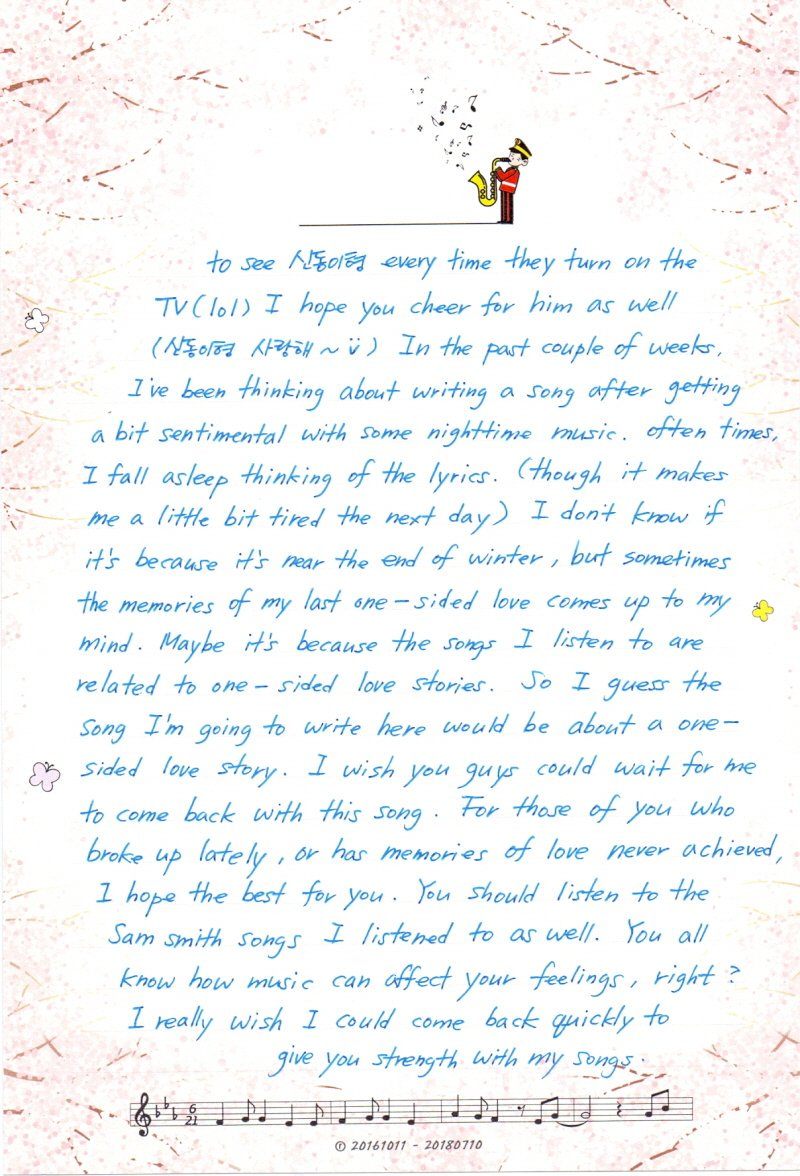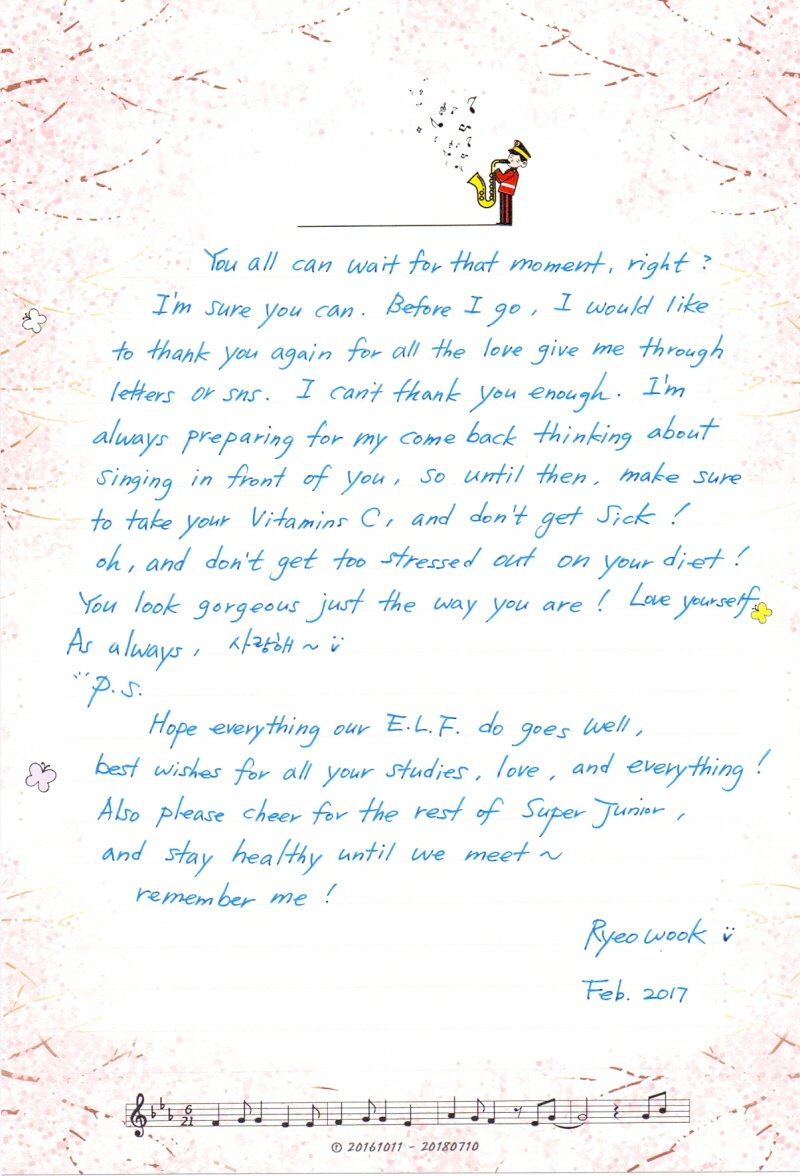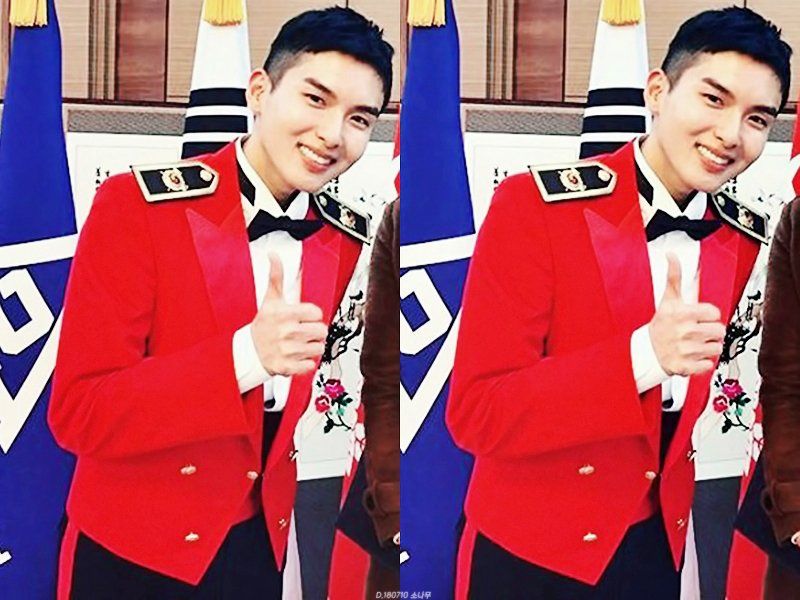 Before enlisting into the army, Ryeowook released an SM Station track titled "Cosmic" with renowned singer, Bada of S.E.S. Check out the music video here!
Share This Post