Thousands of Thai Fans Showed Up To EXO's Concert Dressed In Yellow For This One Reason
When EXO held their concert in Bangkok, no one could have guessed that they would have been greeted by a sea of EXO-Ls all wearing yellow shirts and jeans.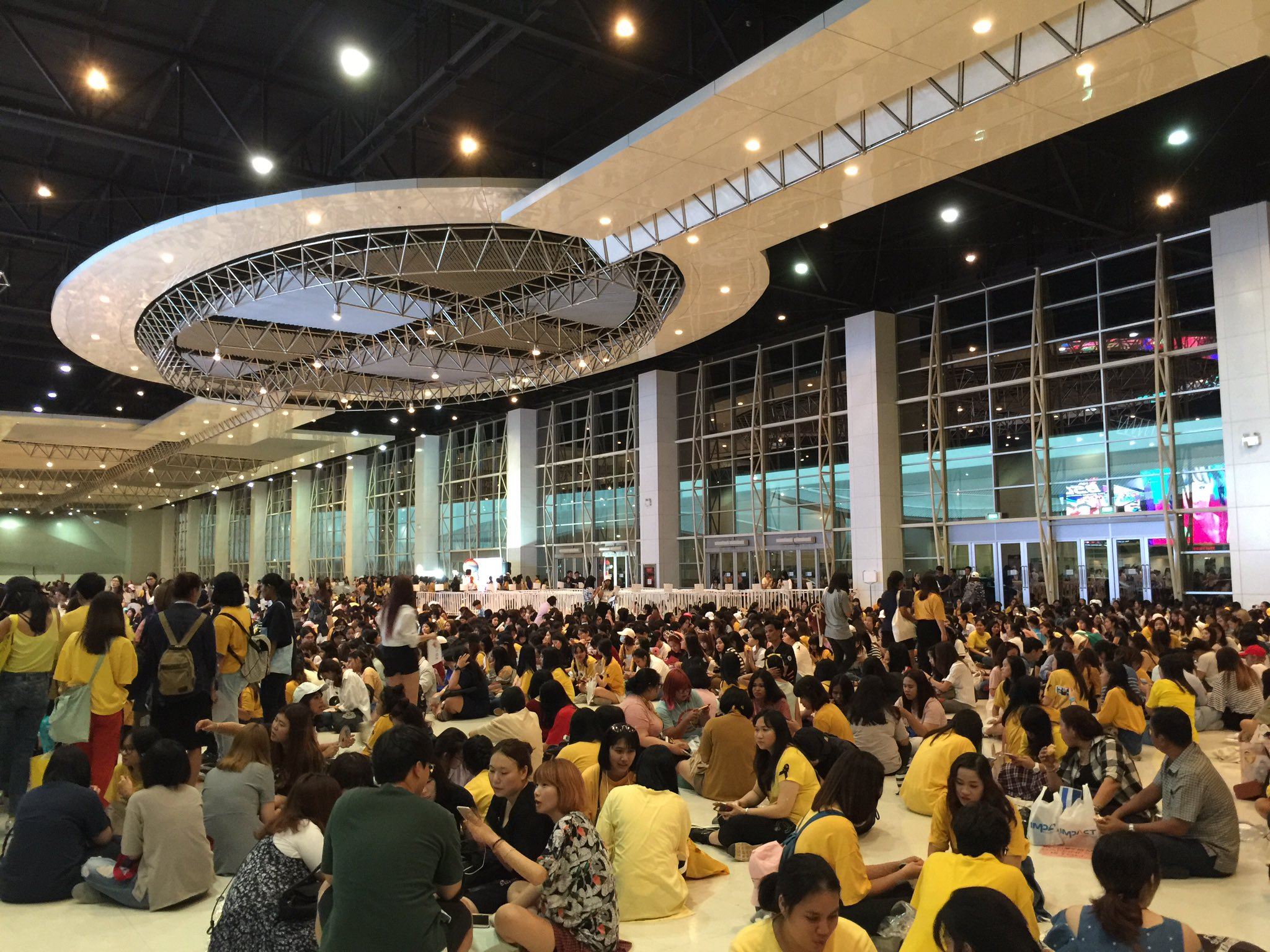 The phenomenon, dubbed the "Baekhyun effect" by many, drew fans from around Thailand to EXO's Super Live Concert in Bangkok who were all wearing yellow shirts and jeans.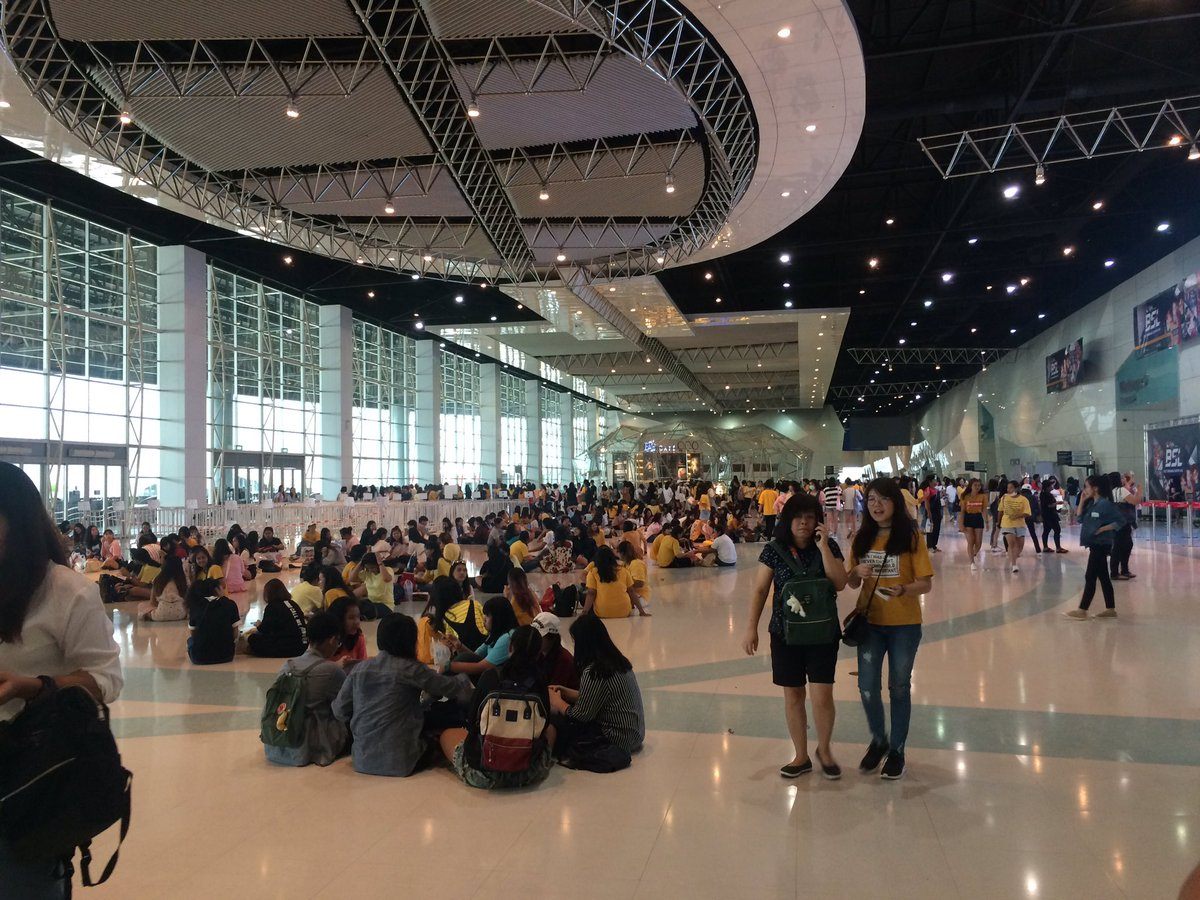 This mysterious happenstance can actually be traced back to an interview conducted by Model Press with the EXO subunit EXO-CBX just last month.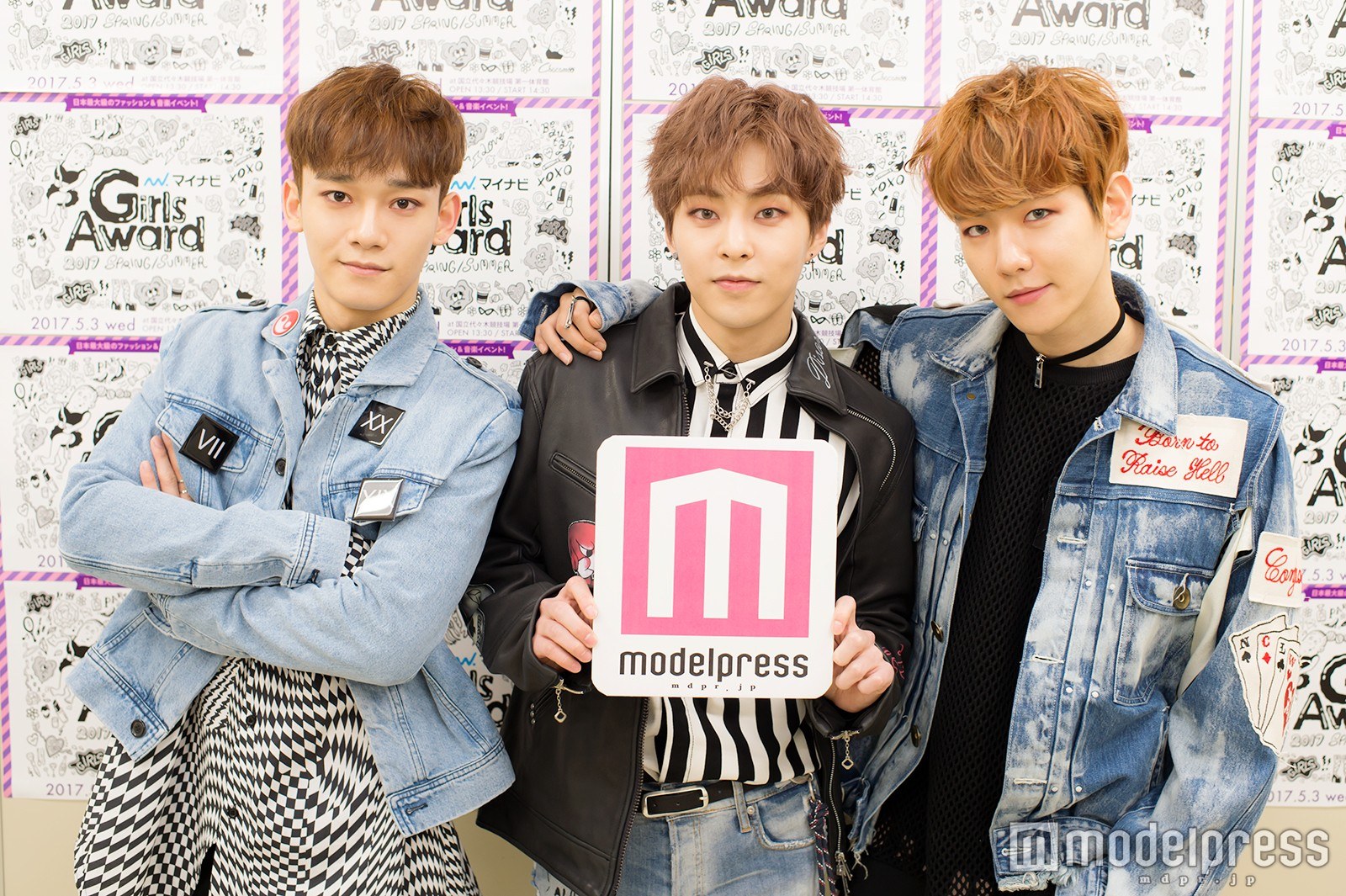 During the interview, the members were asked what women's summer fashion they were looking forward to and Baekhyun responded with the answer responsible for the Baekhyun effect.
For me, it's jeans and yellow t-shirts. I think yellow t-shirts are really cute, so I'd also want to wear them. Please tuck your t-shirts into your pants at your waist!

—EXO's Baekhyun
Translation Credit: DAILYEXO
Fans, of course, took this as a hint and went for it—and the concert was filled with all different shades of yellow.
Look at the amount of girls wearing yellow tees, Istg baekhyun's official crowd color is yellow 😂💛#2017BKKSuperLive pic.twitter.com/UjTpMsKn1U

— Bubbℓet ♡ (@sehunbruh) June 10, 2017
Amazingly, this did not go unnoticed by Baekhyun who commented on the abundance of yellow shirts and told his fans that they're all his ideal type!
170610
baekhyun: there are so many people wearing yellow shirts! you are all my ideal type~ 'ㅅ') pic.twitter.com/Mrbf6pXa31

— best baekhyun pics (@bestofbyunbaek) June 10, 2017
EXO-L's around were quick to pick up the story and poke a little fun at themselves with hilarious image edits comparing themselves to the "minions" from the film Despicable Me.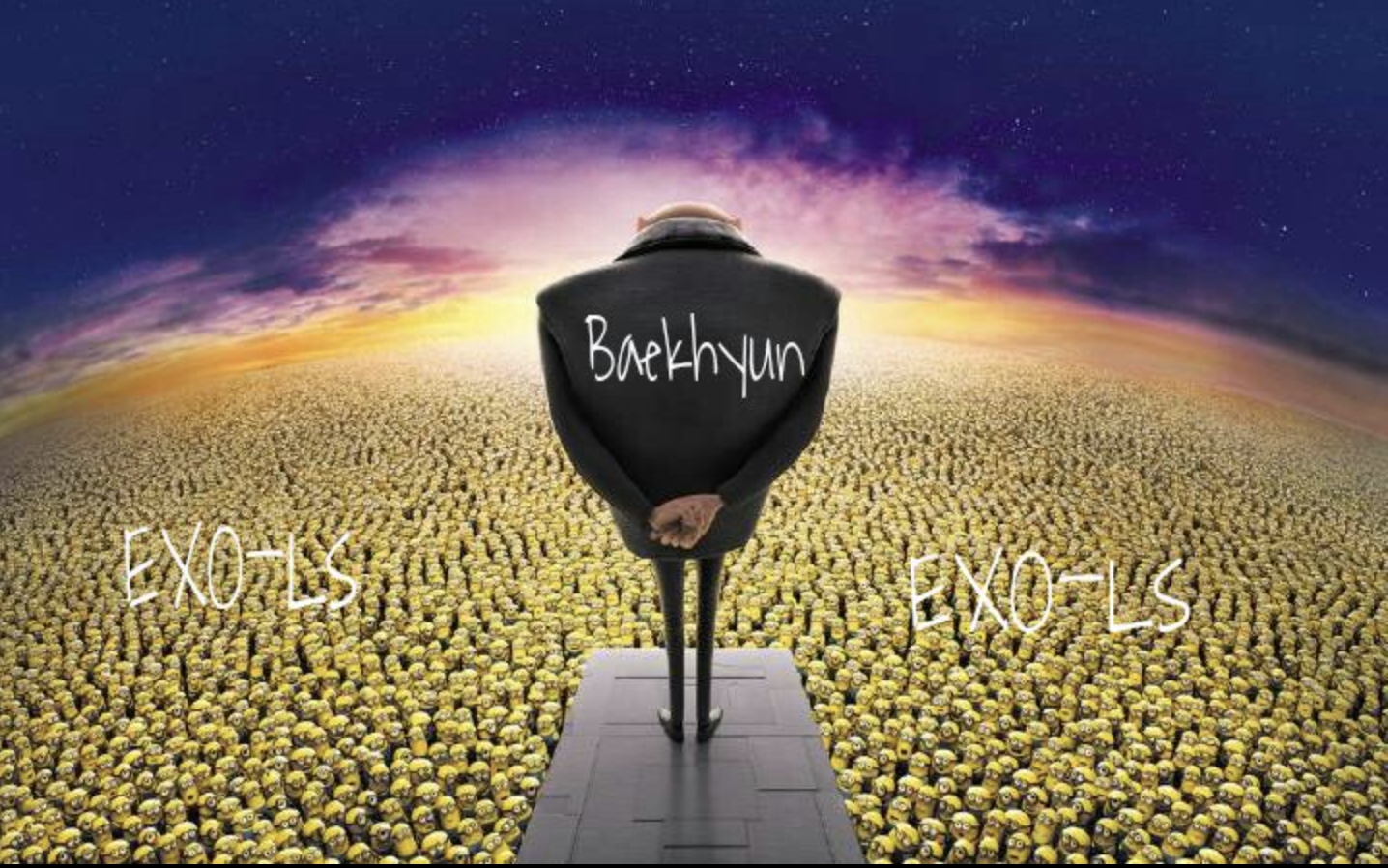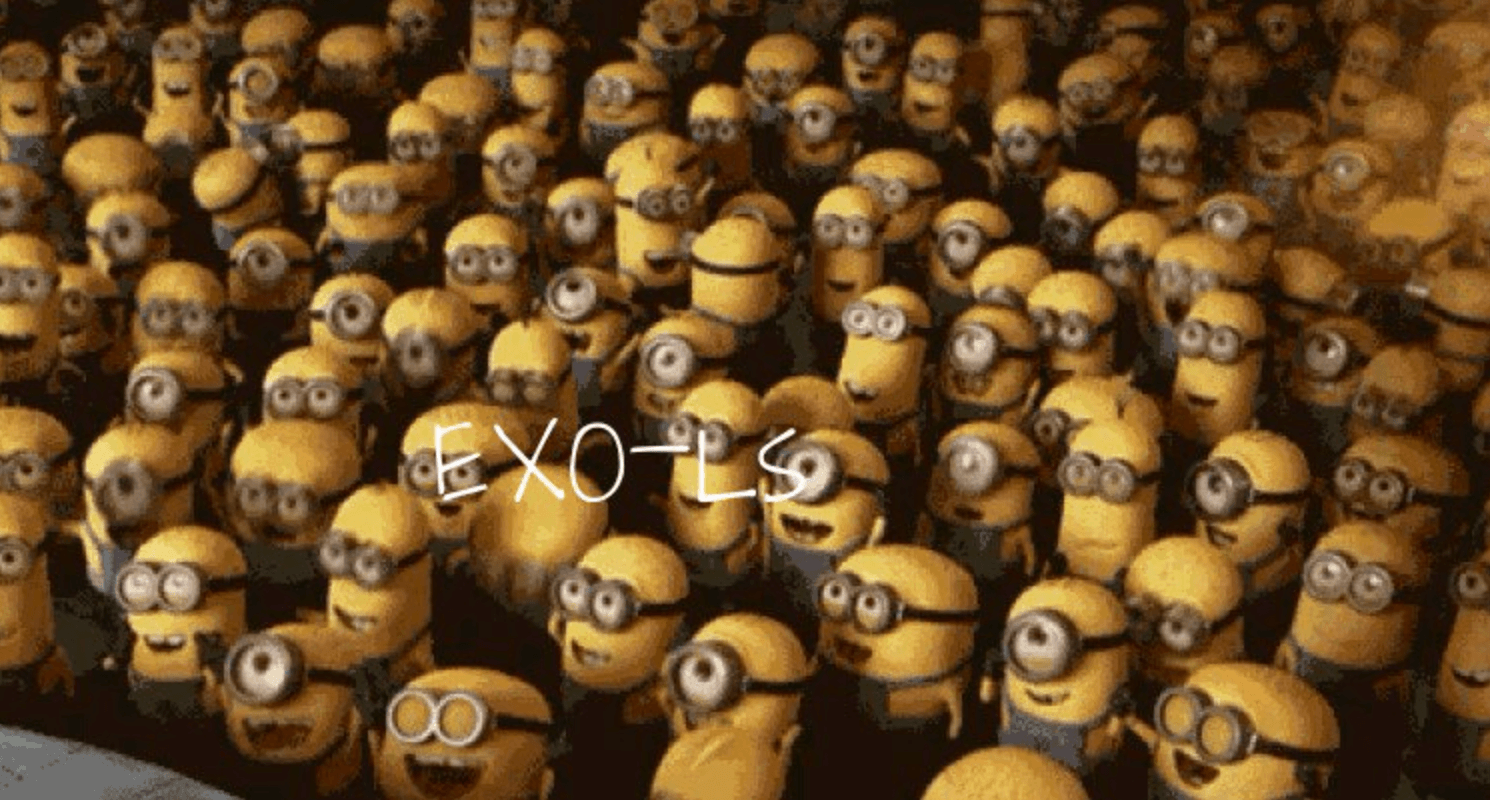 Fans even dug up photos of Chanyeol wearing yellow t-shirts for this cute joke.
baekhyun's ideal type: yellow top & denims

chanyeol: SAY NO MORE! pic.twitter.com/r2w54vo5zf

— C ☁️ B (@chanbaekhyuned) June 10, 2017
Share This Post