TWICE Could Be JYP Entertainment's Next Band
New photos of TWICE's Jeongyeon leaving the JYP Entertainment building has sparked some fun rumors among ONCEs (TWICE fans).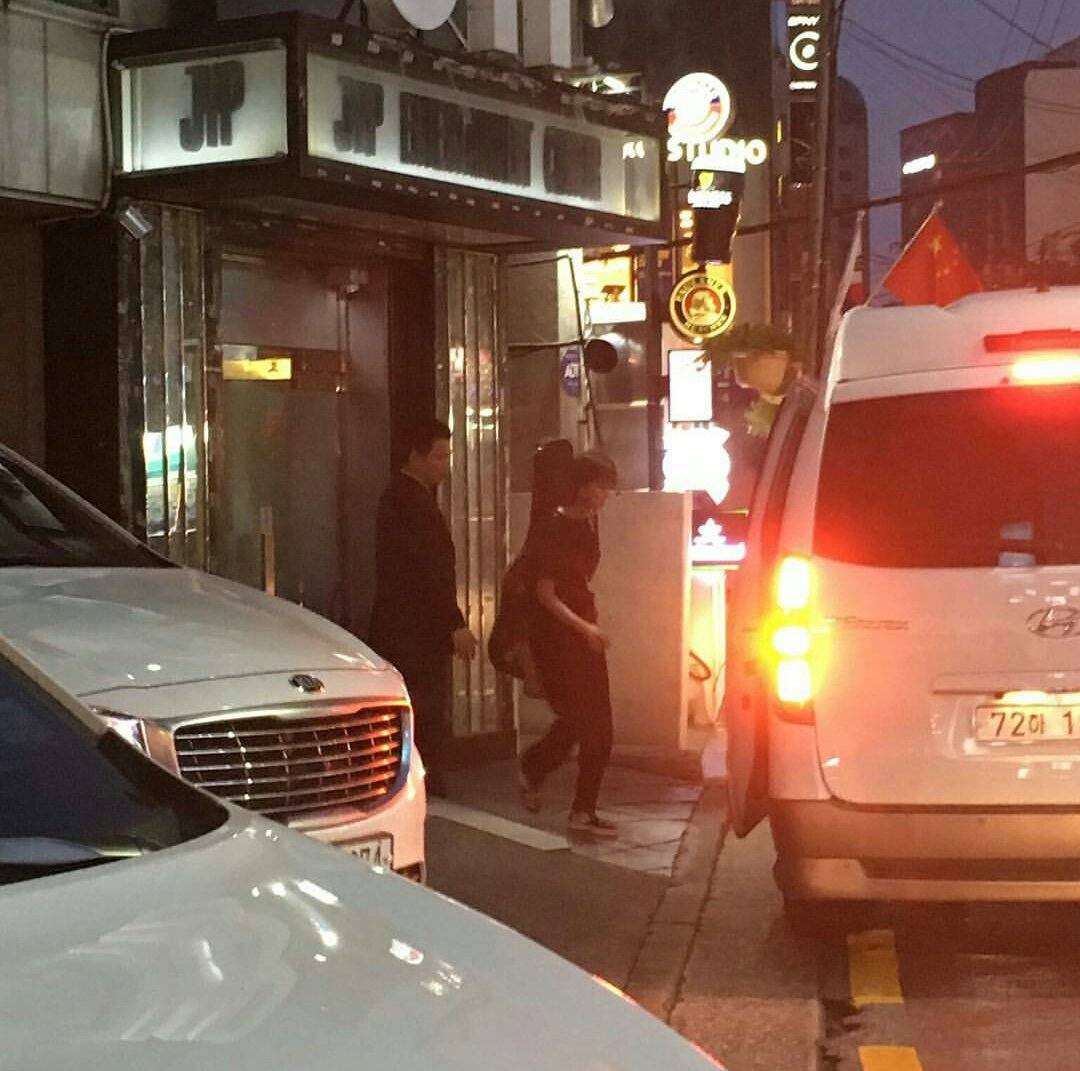 Jeongyeon was spotted exiting JYP Entertainment's building in Cheongdam with what looks like a guitar bag.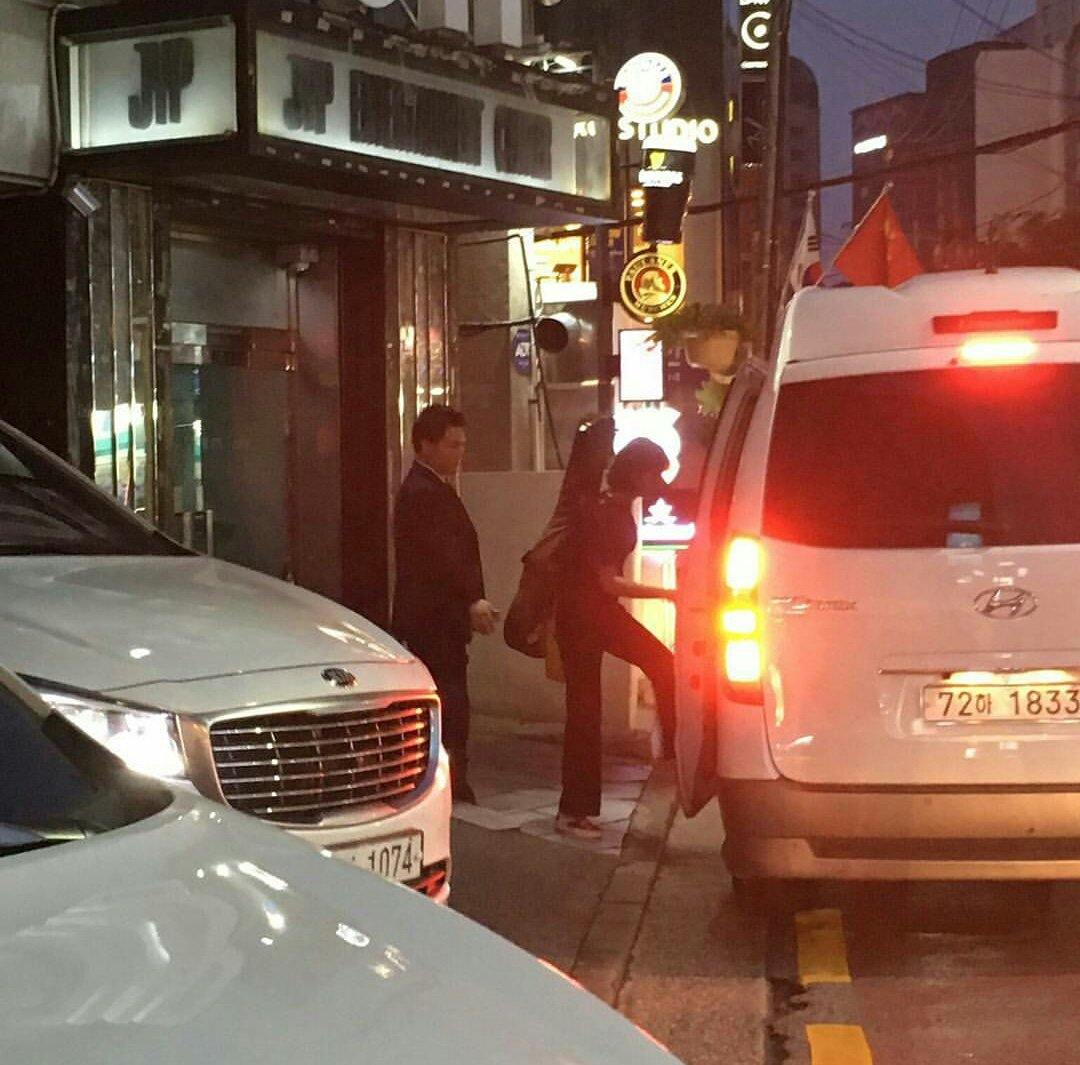 Curious as to whether or not Jeongyeon's guitar-playing has to do with TWICE's next concept, fans have started discussing the possibility of TWICE having a band concept next.
WAAAHH. GUITARIST JEONGYEON! SWAEEEG. OMO. ❤❤

— Jeon Lwj 전의 (@LwjJeonxxx) July 20, 2017
ONCEs were quick to point out that the group already has very capable band members, such as pianist/keyboardist Dahyun. 
dahyun can also play the piano very well! y'all honestly need to appreciate this gem more. she's super talented!!! pic.twitter.com/z3hiXMXLnC

— ً (@twiceist) July 13, 2017
As well as Mina, who's also interested in playing the keyboard!
Tzuyu, on the other hand, has already expressed her desire to learn the drums and even showed fans a few of her moves.
Many fans pointed out that Nayeon, who's known as the face of the group, would be the obvious frontman for the hypothetical band.
TLRPES: #es Starting off with Twice's Lead Vocal and Eldest: Nayeon pic.twitter.com/TOwAaY0guz

— f i r l i (@pacardanyel) June 3, 2017
But Sana's viral charms and honey-smooth vocals could definitely give her a run for her money!
RT sanaarchive "sana singing freesia by bolbbalgan4. her voice is so sweet!! pic.twitter.com/Do4Y1X4sq9"

— Sana (@ini_sana) July 14, 2017
And of course, who could forget aspiring violinist Momo?
Twice Band violin, Momo! ?
Cr. momoraccoon #momo #hiraimomo #momoring #moguri #twice #onces #몸ㅎ #히라이모모 #트와이스 #원스 @JYPETWICE pic.twitter.com/cMfrFz3bH9

— Jeongmo_Tweet (@queeniceprinces) May 30, 2017
While a 9-member band might be a little hard to swallow, ONCEs pointed out that Jihyo and Chaeyoung could step up as composers, after successfully writing the lyrics to "Eyes Eyes Eyes."
Eye Eye Eyes mini preview lyrics by #Jihyo #지효 & #Chaeyoung #채영 #TWICE #트와이스 #SIGNAL pic.twitter.com/onH1sBNMsg

— 탠 TAN ? (@tan_std) May 7, 2017
In terms of style, fellow JYP Entertainment group Day6 already proved that TWICE's songs are perfect for the band style.
KNOCK KNOCK (Twice) – DAY6 pic.twitter.com/ZWN8Bryzzq

— svt is my bias (@ohmykpoptrash) July 20, 2017
And as for styling, JYP Entertainment totally nailed it with Wonder Girls' styling.
– wonder girls (원더걸스); 2007 – 2017.

⚫⭐ live – nobody (band version) ⭐⚫

— hugo (@wondergirIx) July 7, 2017
So while TWICE actually going for a band concept might be a bit of a stretch, all the pieces are there for TWICE to become quite a successful band.
@FU_TWCJH @FU_TWCNY @FU_TWCSN @FU_TWCMY @FU_TWCTY @FU_TWCYJ @FU_TWCDH @FU_TWCMM TwiceBand – Congratulation *headbang pic.twitter.com/4sCxVph2ac

— H ?chaey ⁂ (@TWC_SCY99) November 21, 2016
Share This Post