2AM releases "Let's Talk" for fans to listen to at 2AM
Following their round of promotions in South Korea, 2AM has officially released a special version of their album, Let's Talk. 
JYP Entertainment recently announced 2AM's newest album on their official Twitter. Lately though, netizens were frustrated by JYP's lack of new works compared to SM and YG. 
This is the first major 2AM album since 2013, when they released the popular One Spring Day album. Let's Talk though, will be released under JYP with all four members. The album revolves around stories of sadness and loneliness.
2AM has recently been focused on pursuing individual activities. Seulong has been modeling, Changmin has been appearing on variety shows like "The Best Ramen". Apart from this though, 2AM has been doing group work together as in Grazia magazine's photoshoot, hitting the charts with their singles "Days like Today" and "Over the Destiny", and busily working on their previous rounds of concerts.
The boys hope to capture the hearts of their fans through this new soothing and lovely album.
Check out their soulful new album here!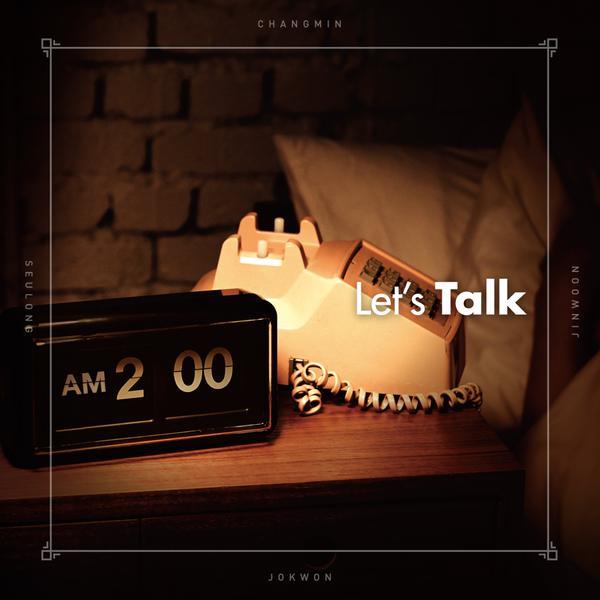 Share This Post