Former EXO-M's Kris (Wu Yifan) and Luhan's first reunion sparks interest
Wu Yifan (Kris) and Luhan were spotted walking side by side each other as they attended a rehearsal on February 8th for CCTV's Lunar New Year television program.
On February 2nd, Chinese television channel CCTV gave confirmation in regards to Wu Yifan and Luhan's attendance at CCTV's New Year's Gala show, who will appear alongside well-known Mando-Pop celebrities.
After each filing a contract termination lawsuit against SM Entertainment and ceasing activities with EXO and EXO-M, the two Chinese members have not been seen together as they were busy with many individual activities in China.
Fans finally saw Wu Yifan and Luhan's reunion for the first time, where the two are scheduled to perform on the same stage in Beijing.
According to reporters on site, Wu Yifan and Luhan were said to be engrossed in conversation while walking with each other and could not contain laughters and smiles on their faces throughout.
#KRISHANDAY was also spotted trending worldwide on Twitter for prolonged periods, as fans commemorate the special moment of the two's reunion.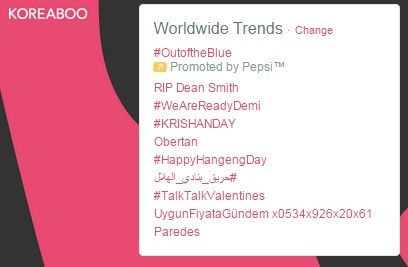 In other news, Wu Yifan and Luhan are still currently embroiled in lawsuits against SM Entertainment, where the latest update revealing that the agency is pursuing to take legal actions against the two for alleged illegal promotional activities in China while their contracts were still valid with them. Luhan made a response towards this news, while Wu Yifan refused questions pertaining to the lawsuit at the recent press conference for Chinese movie Somewhere Only We Know.
CCTV's New Year's Gala show is set to air on February 18th at 8PM local time (9PM KST).
Source: sina
Share This Post