G-Dragon and rumored girlfriend Kiko Mizuhara spotted on dinner date
After a recent interview with the press G-Dragon was quoted, "I have nothing to say" regarding his relationship with Kiko. On November 25th the two were spotted by a fan in Seoul on an outing.The fan uploaded the picture on her Instagram of Kiko and what appears to be G-Dragon. She captioned the post, "I came to eat some barbecue and lucked out. I saw GD and Kiko, man they look good together. Unfortunately saw GD's face only twice but apparently they are regulars so bye but I'll be back soon." Kiko is seen with a big smile on her face and the restaurant was identified to be a gobchang house in Chungdamdong, Seoul.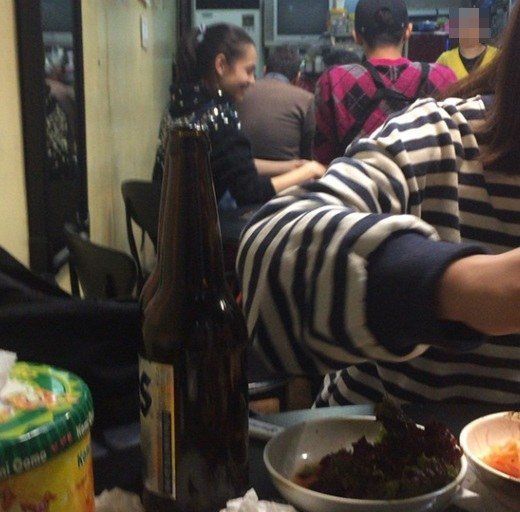 Earlier on the same day G-Dragon had kept quiet about the relationship and gave vague answers to the press. He continued on to say that meeting another person is not forbidden and he will continue to personally neither confirm nor deny the reports.  Taeyang also came to G-Dragon's defense by saying "I think it is only in South Korea where an official statement is needed for our private lives."
Meanwhile Taeyang and G-Dragon recently released a special collaboration track titled, "Good Boy" and will be performing it for the first time at the 2014 MAMA in Hong Kong on December 3rd.
Source: My Daily
Share This Post