GOT7 charms fans by transforming into The Avengers
With Halloween right around the corner, many idols surprised fans by dressing up in costume. However, GOT7's Mark took it to another level by transforming into the character.
With his entire group dressing up as Marvel superheroes, Mark decided not only to dress up as Spiderman but also became absorbed into the character. As the other members of the JYP Entertainment group struck silly poses and joked around in their costumes, Mark appeared to be very serious with his poses, and even performed stunts as the superhero. Fans who saw the singer's antics posted photos online, causing fans to go crazy over his charms. A translation of the post and all the photos can be found below:
Find out what Netizens had to say about this article below!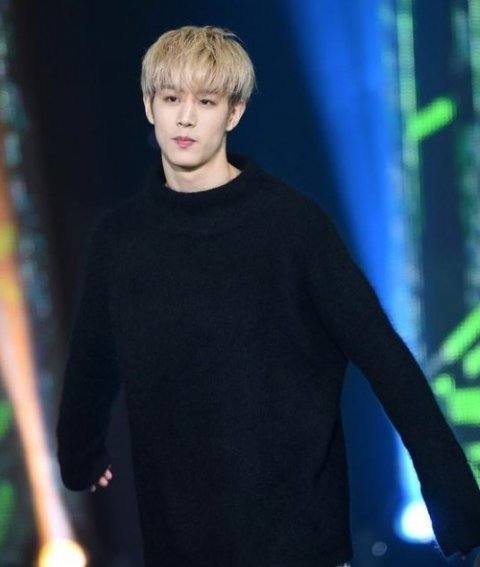 GOT7's Mark ♡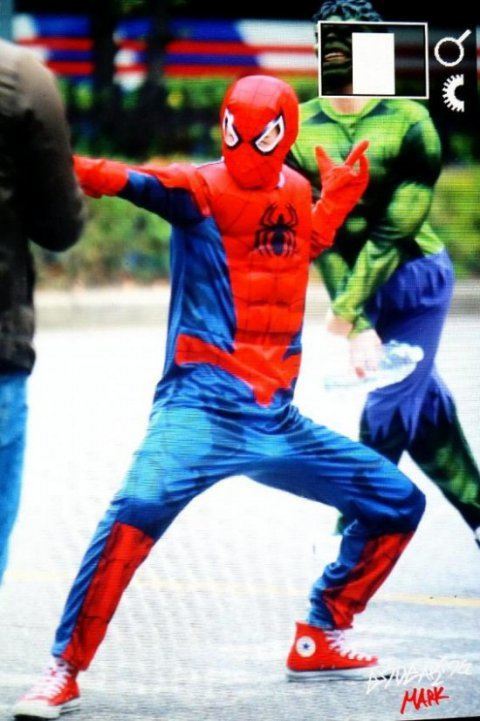 He became Spiderman ㅋㅋㅋㅋㅋ
The other members of GOT7 dressed up as members of The Avengers!! ㅋㅋㅋ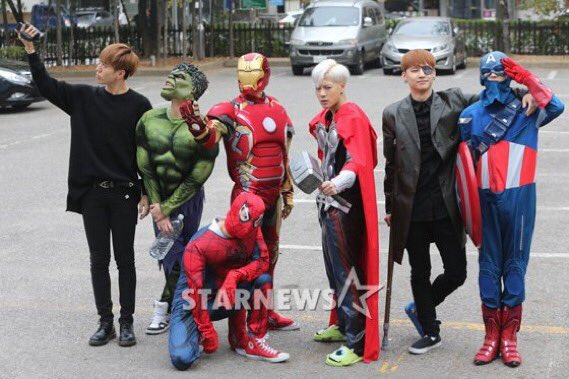 Which reminds me, Halloween is coming up, right??!! Already…..?
He's pretending to shoot spider webs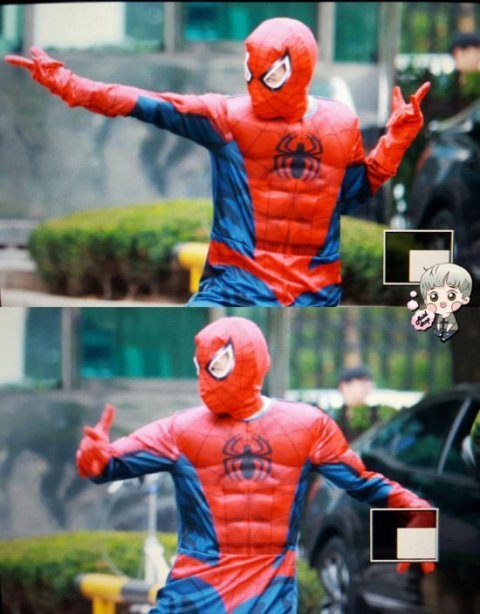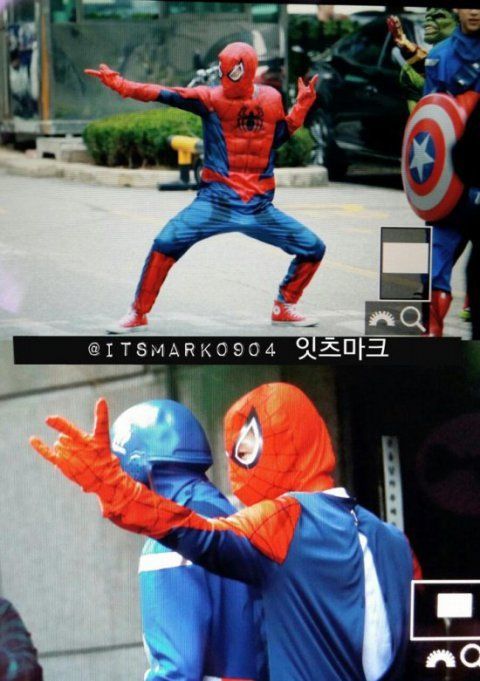 And
He also showed off his martial arts tricks ㅋㅋ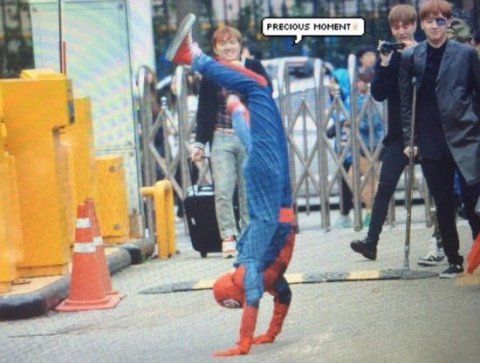 The show was good,
but the asphalt~~ he could've gotten hurt ㅜㅜ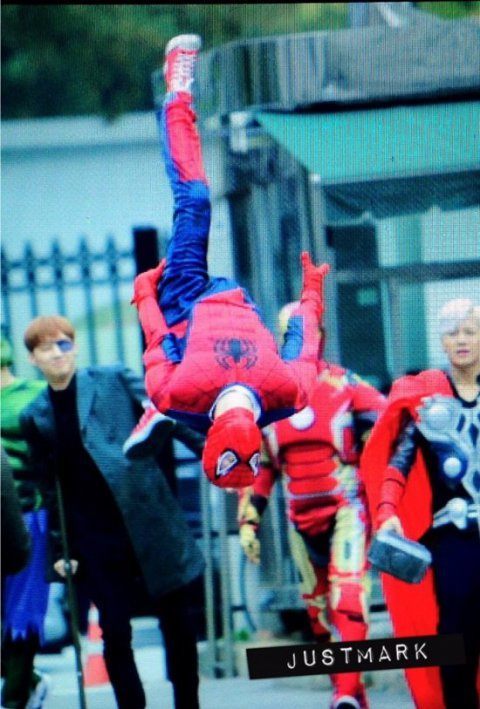 ㅋㅋㅋㅋㅋㅋ flying in the sky ㅋㅋㅋㅋ
this moment was captured perfectly ㅋㅋㅋㅋㅋㅋㅋㅋㅋㅋㅋㅋㅋㅋㅋㅋㅋㅋㅋㅋ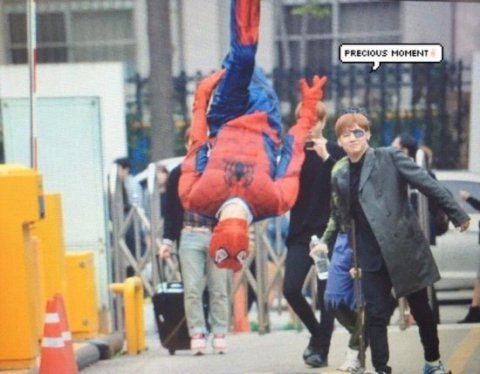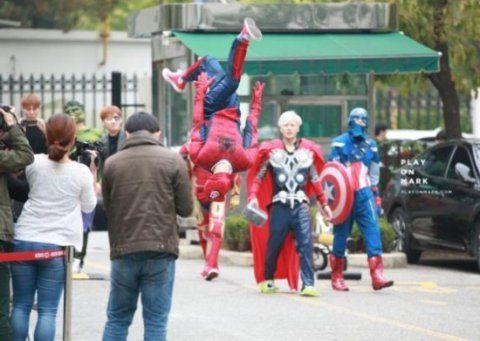 And he landed safely~~~ V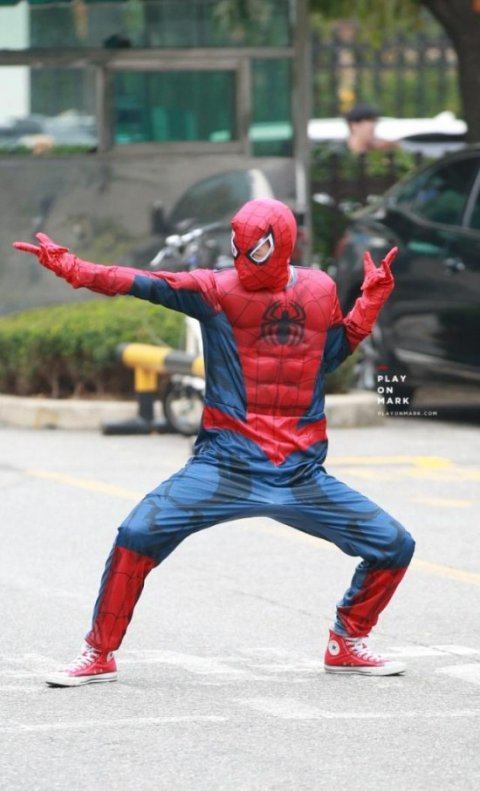 After the performance, Mark was so happy ㅋㅋㅋㅋ Ah~~ cute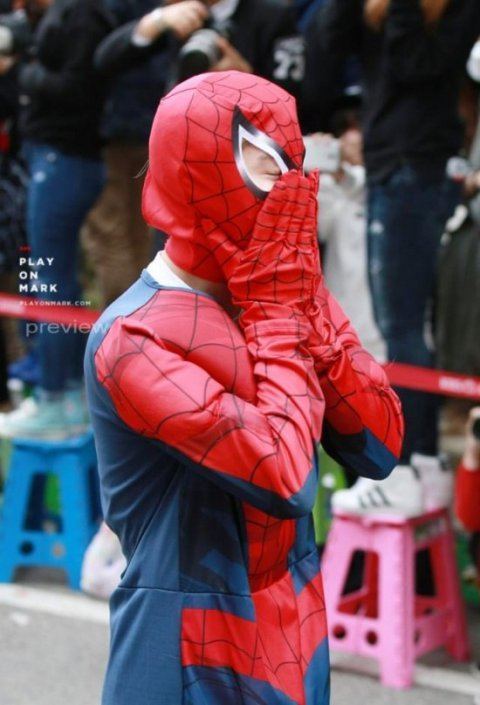 ㅋㅋㅋㅋㅋeven though he was wearing a mask
you can see that he was smiling ㅋㅋㅋㅋㅋㅋ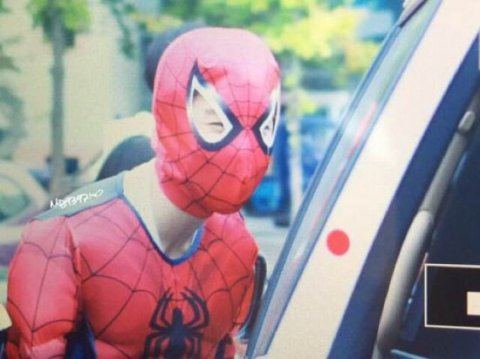 "I'm Mark~" ㅋㅋㅋ
---
NETIZEN REACTIONS
Koreaboo has collected reactions from Netizens who commented on the original article from our Korean source. The below comments are the most popular comments at the time of this article being published.
---
[+ 43, – 1] He looks like a spoiled rich boy but he's so goofy and enthusiastic ㅋㅋㅋㅋㅋ
[+ 38, – 0] He loves stuff like that
[+19, – 1] He's so silent usually but he gets goofy like this
Source: Pann
Share This Post