Hyuna is a topless vixen in unreleased 19+ album photos from "A+"
With Hyuna busy with her ongoing promotions for A+, more photos from the accompanying photo album release were publicly released. 
On August 27th, Cube Entertainment released more unseen photos from her recent album shoot which featured Hyuna displaying her toned body and suntanned complexion. The singer was able to boast a sexy appearance as she pose for a number of unconventional styles from lingerie, swimwear, t-shirts and more.
Aside from the unreleased album photos, the drastic semi-nude photos included in the 19+ version of the photo album further caught the attention of her fans. In one point, the singer was captured posing topless and covered with nothing but thin underwear and a magazine. The photos were highly talked about as it accentuated her curved S-line and honey abs.
Meanwhile, Hyuna is currently back to promote her latest title track, "Because I'm The Best."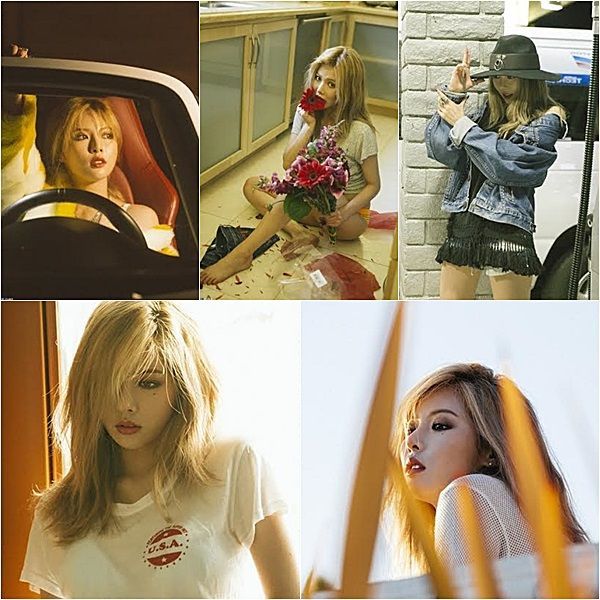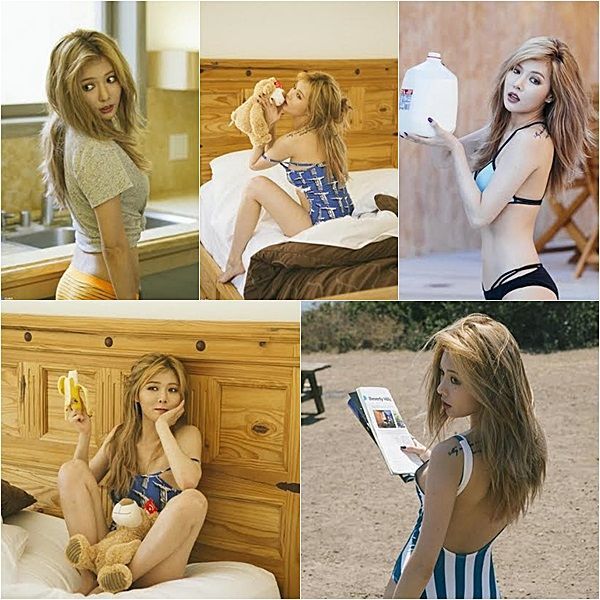 Share This Post