Jonghyun pens SHINee's title track "View" and more for 4th studio album "Odd"
The full tracklist for SHINee's upcoming 4th studio album Odd has been unveiled, revealing that member Jonghyun has taken part as a lyricist.
The album will consist of 11 tracks, including "Love Sick," "View," "Romance," "Odd Eye," "Trigger," "Farwell My Love," "An Ode To You," "Alive," "Woof Woof," "Black Hole" and "An Encore."
More interestingly, the tracklist reveals that not only well-known lyricists and composers Kenzie, Jam Factory, and others took part of the album, but as did SHINee member Jonghyun.
He is credited as the lyricist for "Odd Eye" and the title track "View." Jonghyun has already revealed his lyricist skills through his solo debut Base with the songs "Déjà-Boo," "Love Belt," and "Neon," but through a song he had gifted to Lim Kim as well for "No More."
Look out for SHINee's comeback with their title track "View" to drop on May 18th!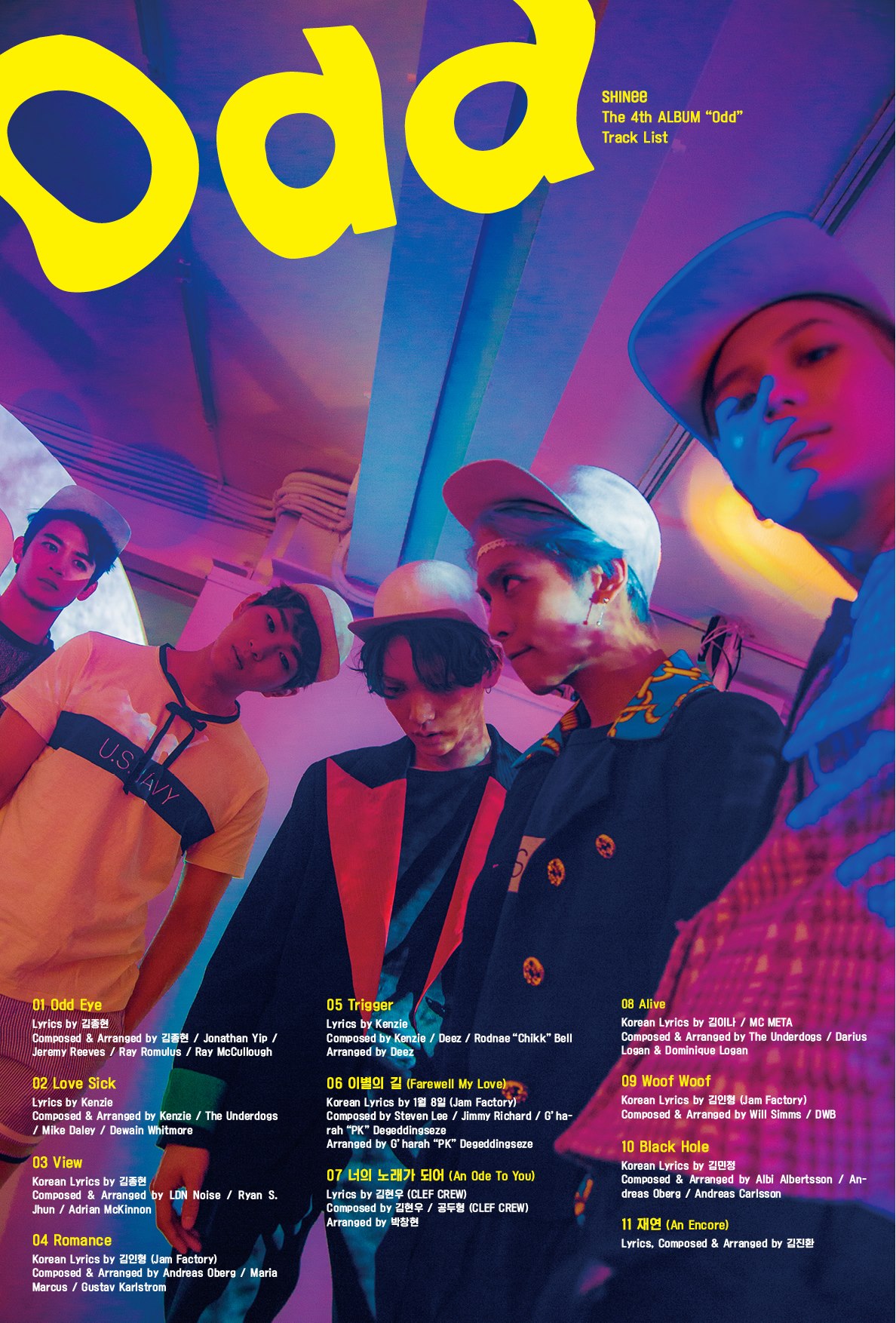 Share This Post