K-pop Idol Beauty secrets featured on most recent Yahoo! Beauty article
It seems that the beauty of K-Pop idols is reaching international recognition!
Recently, Yahoo! Beauty released their own list titled "Beauty Secrets of K-Pop idols," hoping to teach their viewers all about the "flawless skin." The list included top idol stars along with their tips and tricks that they have revealed through interviews over their career.
Take a look at Yahoo! Beauty's list below!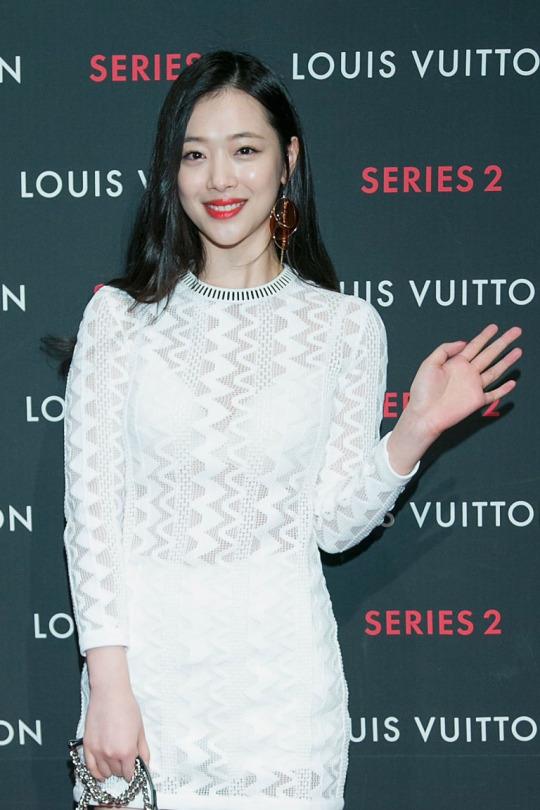 Sulli, f(x) – "The singer is all about Etude House cosmetics (she was their brand ambassador), but uses the Sweet Recipe Baby Choux Base, a primer, to smooth out her complexion and make it all *glowy* before applying BB cream. (Highlighters and dewy skin is everything that is enviable in South Korea.) Courtesy of GETTY."
Sulli is currently still on hiatus from group activities with f(x) although she has been active in individual photoshoots. Meanwhile, f(x) has been confirmed for a comeback by bothboth Victoria and Krystal, though it is unclear whether or not Sulli will be participating.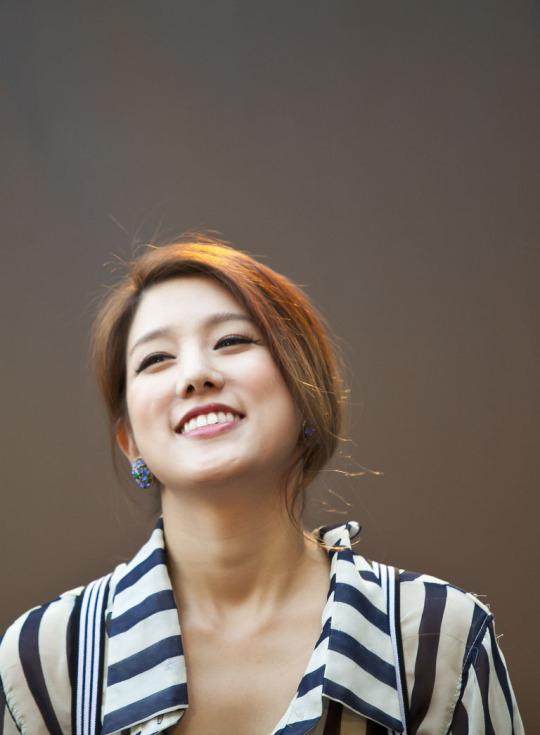 Jiwon, SPICA – "Like many K-pop stars, Jiwon saves the makeup drama for the videos and performances. "I prefer to use tint rather than lipstick these days, Korean gals don't call it makeup when they put BB [blemish balm] cream and just tint only," she told Billboard. "For me, basic makeup is preferred. I'd draw some shade on eyes, lines at the edge as my eyelids are thin and apply mascara all over." Courtesy of GETTY"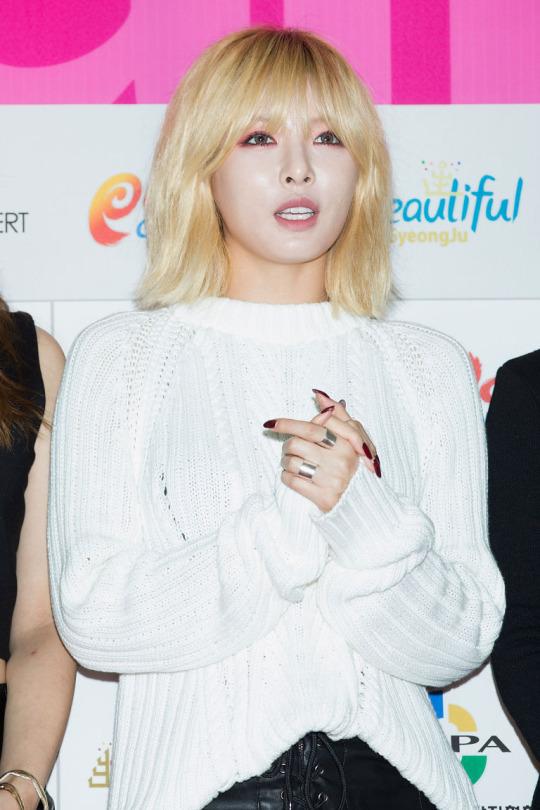 Hyuna, 4Minute – "Puppy eyes are a *thing * in K-pop, and no one does it better than Hyun-A from 4Minute, who is often credited with its rise in popularity. While cat-eye liner flicks up, a puppy eye follows the natural shape of your eye down to make them appear full and round. (Full disclosure: this is an older pic, but you really get to see what we're talking about here, no?) Courtesy of GETTY"
Hyuna is currently working on her next solo comeback following 4Minute's successful promotions with "Crazy" earlier this year. Meanwhile, singer recently celebrated her birthday in Los Angeles.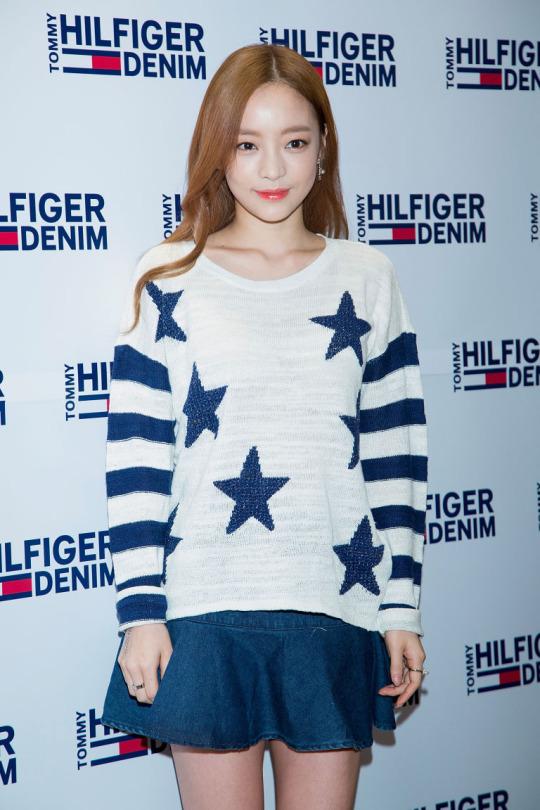 Goo Hara, KARA –  "The singer is adamant about using cucumbers—she's posted photos to her social accounts using just that on her skin for moisture. (She cuts them up and places them all over her face.) Courtesy of GETTY"
KARA is currently promoting their newest single "Cupid" while Hara was recently featured for Cosmopolitan in a topless shoot.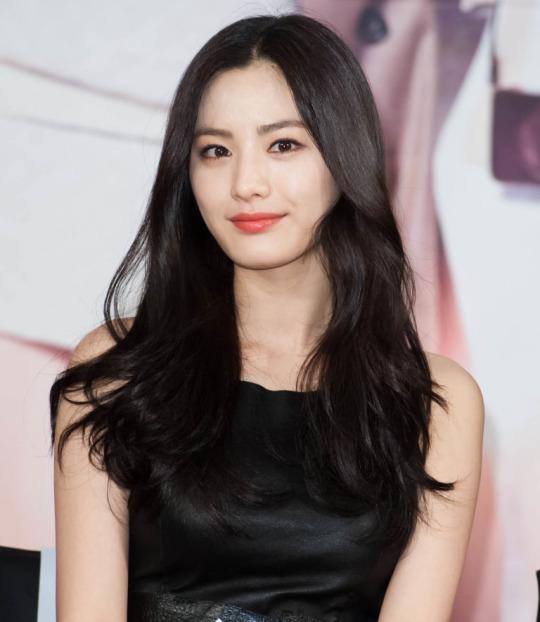 Nana, After School (Orange Caramel, subunit) – "Skin care isn't the only thing K-pop members deal with. "I hurt my hair a lot because I change hairstyles and hair color frequently," she told InStyle. "To treat the damage, I apply hair oil." Her favorite? Moroccan oil Treatment Light, which nourishes, conditions, and strengthens hair. Courtesy of GETTY"
Nana's recent pictorials had netizens buzzing over her flawless figure and will be joining Taiwanese stars Ariel Lin and Vic Chou in the upcoming movie Go Lala Go 2.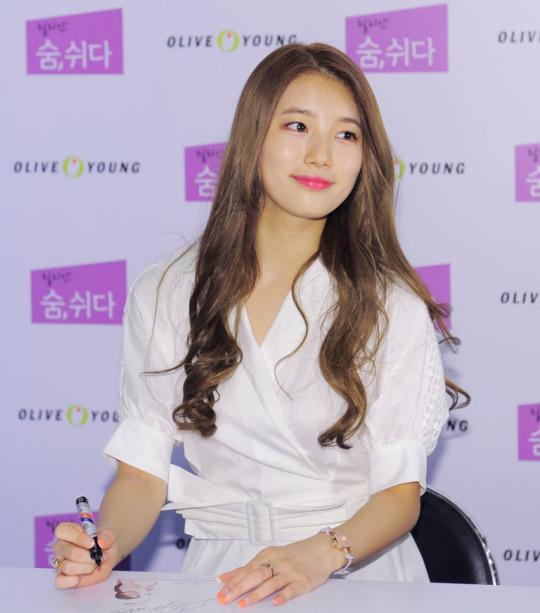 Suzy, miss A – "The band member follows the 4-2-4 rule of cleansing. For four minutes, she cleans her face using an oil cleanser, while massaging. After rinsing, she applies and massages with regular facial soap for two minutes. Lastly, she rinses her face for four minutes using water, letting it air dry. (She doesn't use a towel.) Courtesy of GETTY"
miss A recently wrapped up successful promotions with their track "Only You" in April while Suzy recently filmed a CF for Caribbean Bay with 2PM as well as a photoshoot for MLB.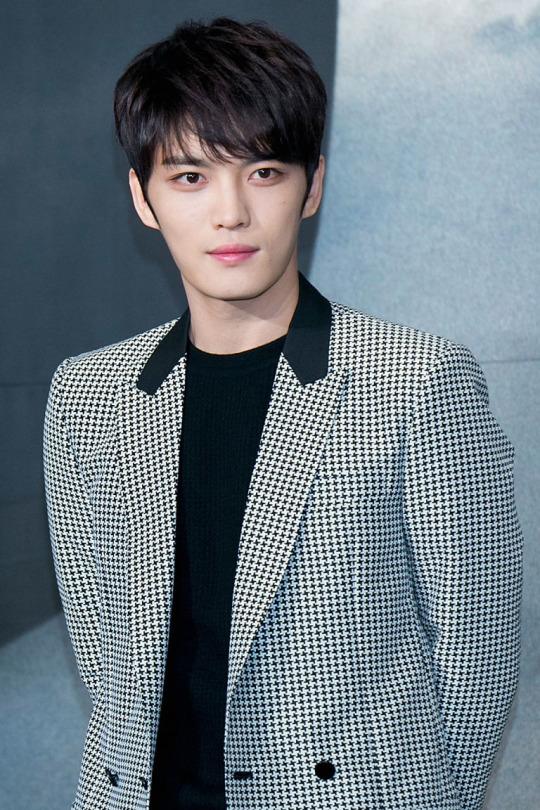 Jaejoong, JYJ – "What's the secret to his flawless complexion? Apparently, just H20. The singer has admitted that his skin is extremely sensitive so he only uses cleanser when necessary—using water to wash his face more often than not. Courtesy of GETTY"
Jaejoong enlisted to complete his mandatory service requirement in March and will be discharged after serving for two years.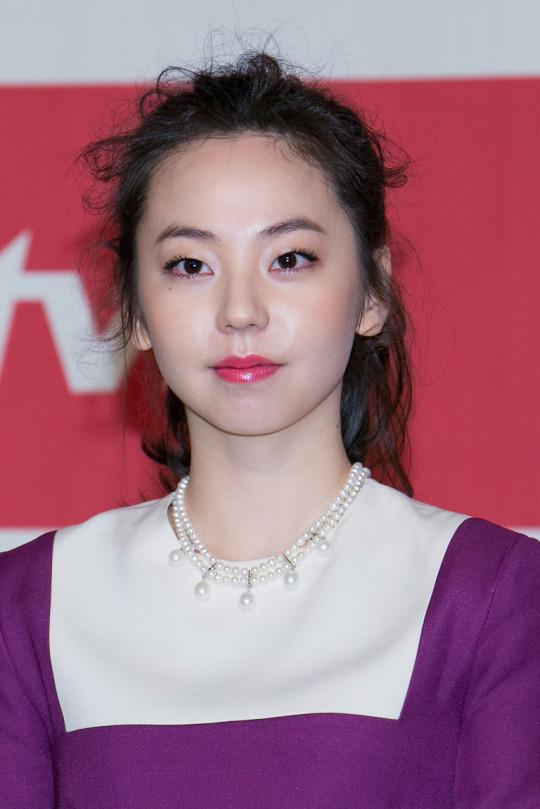 Sohee, Wonder Girls (former) – "The singer keeps her skin hydrated with four key skincare components: a facial mist, moisturizer, mask, and sunscreen."
While Sohee left Wonder Girls and JYP Entertainment in early 2014, the singer and actress is now signed to BH Entertainment to focus on her acting career and has since acted on tvN's Heart to Heart and is confirmed for upcoming film, To Busan.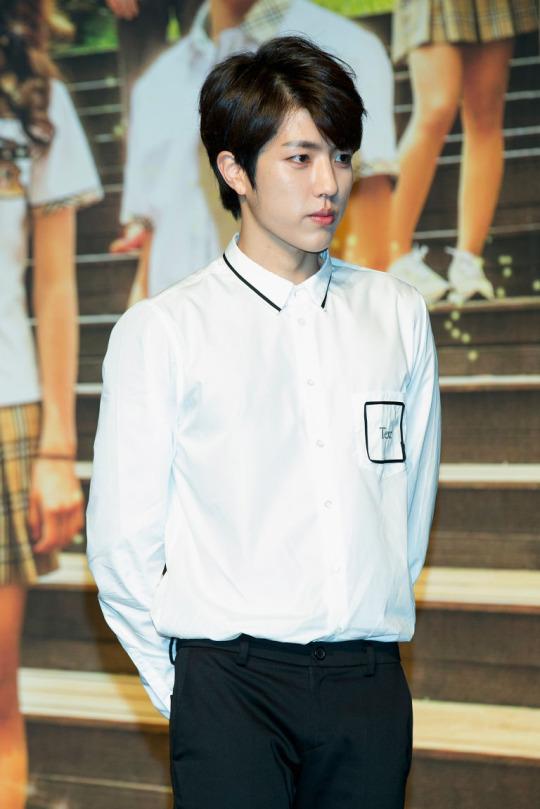 Sungyeol, INFINITE – "The singer drinks cabbage juice (yes, like, liquid lettuce) to keep his skin glowing. It's apparently very popular as a health juice in Korea. (THE NEW KALE, YOU GUYS?)"
INFINITE is currently rumored to have a comeback in early July, their first comeback since "Last Romeo" last May.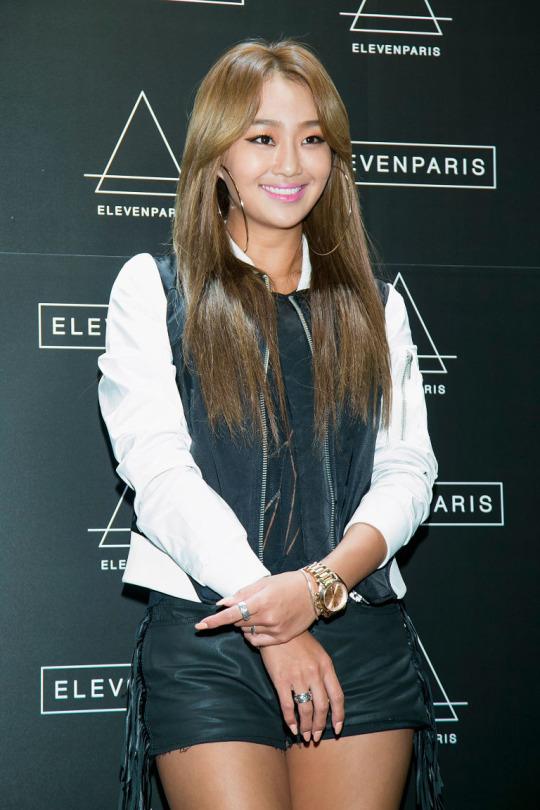 Hyorin, SISTAR – "The secret to her glowing skin? Omija tea, which is a Korean berry tea that's traditionally topped with pine nuts. Courtesy of GETTY"
Currently, SISTAR is set to comeback with a hot Duble Sidekick track "Shake It" which features star chef Choi Hyun Seok. SISTAR will be going head to head with AOA as the two girl groups battle it out to be the best girl group next week on June 22nd.
Source: Yahoo! Beauty
Share This Post