Koreans accuse Park Jin Young of turning Tzuyu into a traitor for money
After JYP Entertainment uploaded an apology video from TWICE's Tzuyu for her ongoing controversy with China, netizens have accused CEO Park Jin Young for turning Tzuyu into a traitor against Taiwan in exchange for money. 
The TWICE member originally came under fire after she appeared on a broadcast holding a Taiwanese flag to represent her nationality instead of the flag of the People's Republic of China. Since then, Chinese broadcasting stations have suspended all broadcasts featuring TWICE, and the hashtag #boycottJYP has become widespread among Chinese netizens.
READ MORE: Koreaboo's Summary Overview of TWICE Tzuyu's Nationality Scandal
After an official response to the situation did not quell Chinese netizens, the company released an official apology video from Tzuyu, in which she publicly declared her allegiance to the People's Republic of China. Rather than fixing the situation, however, the video has been condemned by netizens worldwide, who have accused JYP Entertainment of pandering to China because of financial reasons. Korean netizens reacted strongly against the video, with many accusing Park Jin Young of turning Tzuyu into a traitor to her own country.
Find out what Netizens had to say about this article below!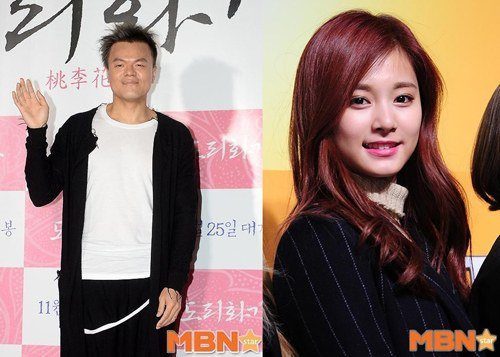 ---
NETIZEN REACTIONS
Koreaboo has collected reactions from Netizens who commented on the original article from our Korean source. The below comments are the most popular comments at the time of this article being published.
---
[+ 3924, – 192] The reporter said exactly what I wanted to say. This wasn't a problem where a girl needed to lower herself in front of a camera and make an apology. The company should have uploaded an apology and ended it there. I was disappointed in JYP for making a 16 year old girl read an apology and saying they weren't able to educate her. How can you call yourself the head of a company…shame on you
[+ 3421, – 155] No matter how high and noble Park Jin Young acts he's just another celebrity that succumbs to money. Damn it.
[+ 471, – 24] Making a young girl sell her country out for money…what does the young Tzuyu know and what decisions could she make in such situations. Why would you put her through this –. If you couldn't protect her you should have let her leave. They made a girl who always called herself Taiwanese call herself Chinese. Can you seriously call yourself an adult? What would Tzuyu think 10 years later when she looks at this video.
Source: MBN TV
Share This Post