T.O.P's response to Iron dissing him
Rapper Iron recently released a track containing references to BIGBANG members G-Dragon and T.O.P. 
Knowing that T.O.P was an avid user of social media service Instagram, a fan commented on one of his latest posts, referencing the track. In his short message to T.O.P, the fan wrote, "So many insects buzzing around these days I guess they wanna get attention, right?" Upon seeing the comment, T.O.P took a light-hearted approach, replying "Let's say fighting for him haha ㅋㅋㅋㅋㅋㅋㅋㅋㅋㅋ," proving he wasn't too fazed by the track.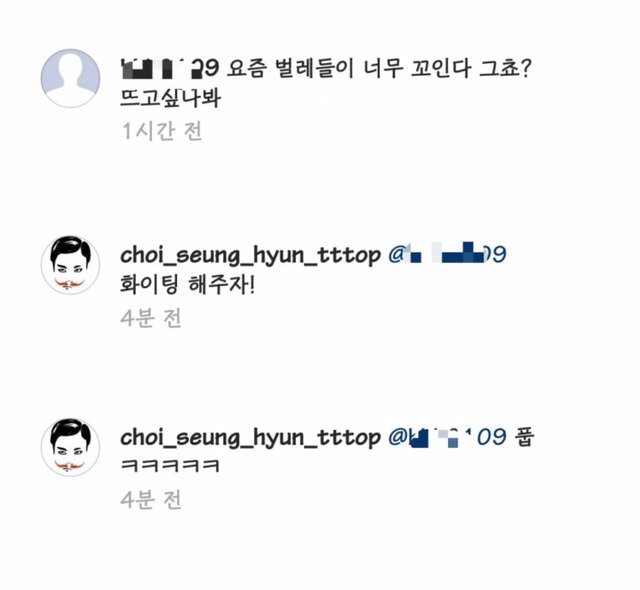 Source: Instiz
Check out T.O.P's solo music video "Doom Dada" below:
Share This Post