Top 16 contestant list for Mnet's "Show Me The Money 4" leaked online
Currently in its fourth season, popular hip-hop survival show, Mnet's Show Me The Money, has repeatedly demonstrated its popularity. Unfortunately, it seems as though the names of the top 16 contestants has leaked through SNS and online communities before the official broadcast.
Disclaimer: The information below contains the names of the alleged top 16 artists of Show Me The Money 4. The list has been confirmed by multiple entertainment personnel, however it is not officially released by Mnet. Do NOT scroll down if you do not wish to find out which artists have made it to the top 16.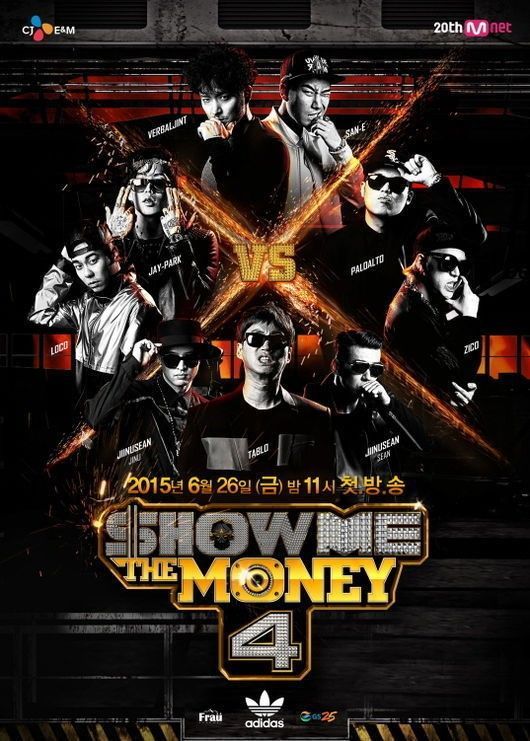 The alleged top 16 artists according to multiple SNS posts and online communities are the following, sorted by their alleged producer team:
YG (Tablo & Jinusean) – New Champ, InnoVator, Incredible, Super B
Zico & Palo Alto – Ja Mezz, ONE (from 1punch), Andup, Song Mino (from WINNER)
Brand New Music (San E & Verbal Jint) – Black Nut, Hanhae (of Phantom), Basick, Microdot
AOMG (Jay Park & Loco) – Sik-K, Jigooin, Lil Boi (of Geeks), David Kim
Multiple entertainment personnel said, "This is the right top 16 list. With so much of the broadcast already having aired, this is a very flustering thing to have happen."
Meanwhile, Jinusean's Sean showed a surprising character during the first audition elimination round. In regards to idol rappers, Sam Hammington criticized the show for passing a certain idol rapper.
Source: Daily Sports
Share This Post