8 Reasons Why We Miss SHINee Jonghyun So Much On His 28th Birthday
He will always touch our lives.
As time passes, we can't help but remember one shining star that has made his way up to the heavens. Jonghyun was a very talented artist who made a huge impact on the entertainment industry as well as to his friends, family, and fans. Here are just a few reasons why he will be missed by all.
1. Inspiration
First and foremost, Jonghyun was an inspiration to his fans. His music could bring light into other people's lives and his actions stood out in the entertainment industry. He encouraged people to follow their own dreams and step into the light themselves.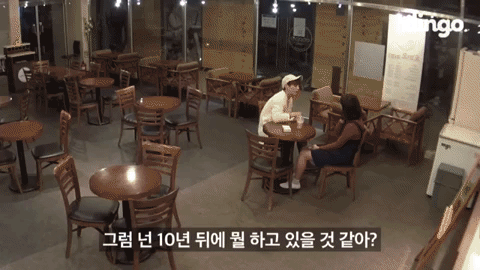 "What do you want to be doing in 10 years?" — Jonghyun
"I want to be a radio producer."  — Fan
"So, I'll see you again at a broadcasting studio then." — Jonghyun
2. Music
No one could ever possibly forget his musical talents. His sweet voice could bring joy or heartbreak.
His lyrics had special meanings, he wasn't afraid to experiment with different styles, and his songs could touch people's hearts.
He also took his inspirations from everyday life and what he experienced and, thankfully, shared it with the world.
3. Kindness
Jonghyun was always thinking of others. He actively participated in the Busan police child abuse prevention campaign.
He also took part in UNICEF's campaign to help children in Nepal after the 2015 earthquake.
He joined the fight against ALS by participating in the ALS Ice Bucket Challenge.
And he sent out his love and support to the Sewol Ferry victims and families while encouraging his fans to do the same.
"I have never exchanged a word nor a glance with these children, but my heart still aches and feels empty. These children breathed the same air as us. We must not forget. At least for these children, for those they left behind, and for the future." — Jonghyun
4. Smile
Who could ever forget his bright smile?
Many fans have said that his smile could light up their darkest times and make them smile in return.
5. Talents
Jonghyun wasn't just a singer. He offered so much more to the industry. He was a composer and producer.
When he wrote a song for Lee Hi, it was the first ever crossover between YG Entertainment and SM Entertainment.
He also was an accomplished radio DJ. He served as the host on Blue Night for three years.
He even reported that a lot of his song inspirations came from his interactions with fans on the show.
And Jonghyun was also an author.
Even in writing, he wasn't afraid to show himself to the world as he shared many of his own personal stories in the book.
6. Pioneer
In a country that is marked by its conservatism, Jonghyun wasn't afraid of being an outspoken idol. He was an active supporter of the LGBT community even when he received some backlash.
One of his most memorable moments was when he reached out to a trans-bisexual student. He left a message on Twitter saying, "I support you for speaking out that different doesn't mean wrong," in regards to her protest about acceptance in Korea.
He also encouraged people to be politically active and fight against discrimination just like he was.
"Every March 1, I think of nothing more than the plight of grandmas who were taken as comfort women by the Japanese. Whatever the Japanese government's position is, I'm curious to know whether our government really wants to address this issue." — Jonghyun
7. Friendship
He was a great friend to many people. Jonghyun acted as his fellow SHINee members brother. He, along with his other members, would walk Taemin to school to prevent him from getting bullied.
And when Minho's mic stand broke during a performance, Jonghyun didn't hesitate to give him his.
He also didn't hesitate to make friends from other agencies.
8. His Story
Jonghyun was always willing to share pieces of himself with the world. Whether through his music or through his book, he shared some of the things that made him happy and that made him struggle.
He didn't mind admitting that he used to be bullied in high school and he was one of the few idols who openly admitted to dating before debut. And you could say he was one of the most relatable idols in the industry.
Share This Post