BLACKPINK's Jennie Is The Queen Of Duality, Here Are 7 Fierce Versus Cute Moments To Prove It
That's our girl!
BLACKPINK's Jennie is the definition of "duality". She can be the most charismatic girl on stage but also the cutest person a second later. Don't believe us? Check out some fierce versus cute situations below!
1. When appearing in front of the camera pre-debut
Fierce
Jennie was the first member of BLACKPINK to be revealed. Her cute hairstyle contrasted the punk clothing she wore. She was fierce since the start!
Cute
Before she was the main rapper of BLACKPINK, she was a normal schoolgirl who happened to appear in an MBC documentary. Pre-teen Jennie is absolutely adorable!
2. When in YG Entertainment's dance room
Fierce Jennie
Jennie in light brown hair, a cropped top, and fishnet stockings? It's a look fans clamor for her to re-do.
Cute Jennie
Jennie can also pull off "pink" concepts with ease. As seen in the dance practice video of "Don't Know What To Do", she has a lovely aura that contrasts the strong one above.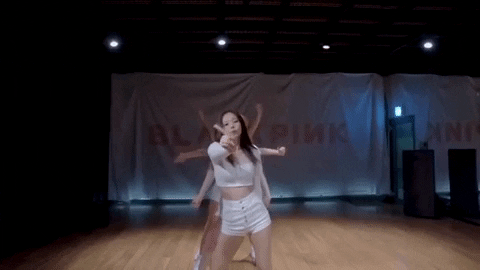 3. When rapping
Fierce
Jennie is arguably at her most charismatic when she's rapping. As the main rapper of a group from YG Entertainment, she continues the legacy of CL, G-Dragon, Mino, Bobby, and more.
Cute
That's not to say that she can't make the cutest expressions when rapping, such as with these winks to the camera.
4. When in a fansign
Fierce
Jennie still looks like an untouchable model in some fansign moments. She's too gorgeous for normal mortals like us to stare at her straight in the eye!
Cute
Still, a fansign is a fansign, and artists are usually at their most relaxed when surrounded by avid fans. Some of Jennie's best aegyo definitely came from fansigns.
5. When eating out
Fierce Jennie
Even simply eating out is a glamorous affair for the BLACKPINK star. She looks every inch the celebrity that she is…
Cute Jennie
…but she also looks like the "mochi" idol BLINKs absolutely love! She can change her aura in a second from one photo to the next.
6. When in a concert
Fierce
Jennie in black exudes elegance and confidence, and concert photos show this best.
Cute
Meanwhile, Jennie in white is cuteness supreme. She's soft and loving when performing in front of BLINKs. It's no wonder fans are confident they know just how much she loves them.
7. When in a red carpet
Fierce
Finally, Jennie is the epitome of drop dead gorgeous in an evening gown. The camera loves her for a reason!
Cute
Jennie is certainly a professional. She knows how and when to add a little sass and cuteness to her poses in front of numerous cameras.
Duality? That's Jennie Kim!
Share This Post