Meet The Visual Members Of YG Entertainment's Newest Boy Group, TREASURE
#4 was scouted on the street.
YG Entertainment will be debuting their first boy group in four years, TREASURE! Composed of eight Korean members and four Japanese members, they are the biggest group the company has ever debuted.
Because of this, they also have more members per position. TREASURE has two leaders, two main vocalists, three main rappers, and of course, several visuals.
Some of the most good looking idols truly come from YG Entertainment, and the following members prove it!
1. Haruto (2004)
First on the list is Haruto who once picked his long limbs as his most attractive point. He has a masculine face and deep voice that new fans will be attracted to right away.
Unbeknownst to many, he's actually one of the youngest members! He's the baby of the Japanese members and the third youngest in TREASURE as he was born in 2004.
Haruto's visuals are definitely mature for his age, and he's gained many noona fans because of it.
2. Asahi (2001)
Asahi is the other Japanese member in the visual line. He has the most delicate features that make him look soft and handsome.
He's the quietest and most 4-dimensional member in TREASURE as his antics in TREASURE MAP prove.
Since Asahi does not smile often, he gives off a "don't touch me" aura that just makes him more interesting.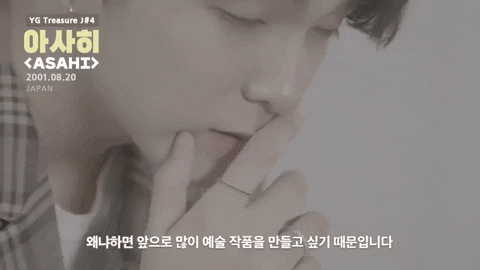 3. Junghwan (2005)
The actual maknae, Junghwan, boasts boyish visuals and an attractive nose. Though he's only 15 years old, he's one of the tallest members already.
Yang Hyun Suk even admired his "pretty" visuals in the elimination round of YG Treasure Box.
He's still growing, and he's doing it well!
4. Jaehyuk (2001)
Next up is Jaehyuk who was part of TREASURE B in YG Treasure Box, the team known for their good looks.
I was cast on the street.

– Jaehyuk
He has the most charming smile that gives energy to his members around him and fans all over the world.
It's completely understandable why he was scouted by big-name companies like SM Entertainment, JYP Entertainment, Cube Entertainment, PLEDIS Entertainment, and more.
5. Junkyu (2000)
Finally, TREASURE's very own koala is a visual member for sure! Junkyu is a vocalist and comedian in the group, though his visuals always make him stand out even more somehow.
He has symmetrical features that make fans want to stare at him more and more. It's no wonder he was a child CF actor—he's always had great genes.
Junkyu looks like an angel with his pure visuals and personality!
Besides these five members, every TREASURE member is a visual in their own right!
Share This Post