5 Upsetting Situations That BTS Should Not Have To Deal With
They did not deserve this hardship, but they overcame it.
BTS's members are kind, sincere, loving, and respectful to all, yet they have still had to deal with upsetting situations throughout their careers that were completely undeserved. Here are just 5 of the many struggles they have triumphed over.
1. Sasaengs
BTS have encountered many sasaengs (stalker fans) at airports, concerts, and even during their private time, who invade their space and jeopardize their safety.
Some of these sasaengs have even confessed to selling BTS's personal information and photos for profit.
2. Groundless dating rumors
Unfortunately, idols often fall victim to dating rumors, and BTS is no exception. Last summer, Jungkook found himself at the center of a dating controversy after he met up with friends.
He was captured on CCTV at the karaoke parlor hugging his friend, tattoo artist Lee Mijoo. Rather than respecting Jungkook's privacy, an employee who had access to the footage photographed a screen cap then shared it online. Big Hit Entertainment has since sued the person in charge of leaking footage.
3. Private photos taken by their own staff members
Fans demanded better treatment for BTS and their labelmates TXT after they noticed staff members taking photos on several occasions. One such incident happened at the 2019 Melon Music Awards. Jin was seen using his DSLR camera in the waiting room as a staff member took his photo.
In this screenshot from a behind the scenes TXT video, a staff member can be seen sneaking a photo in the background.
4. Privacy leaks
Privacy is a top concern for idols, both for their job security and peace of mind, which is why fans weren't happy about BTS's manager using their van to drive his girlfriend around.
The manager's girlfriend shared interior photos of the van on Instagram, which were then leaked onto a Korean online community board. In response, Big Hit Entertainment announced that they would be investigating the manager in question.
5. Death threats
Jimin and RM have both received multiple death threats in the past by anti-fans, which their fans and agency took extremely seriously.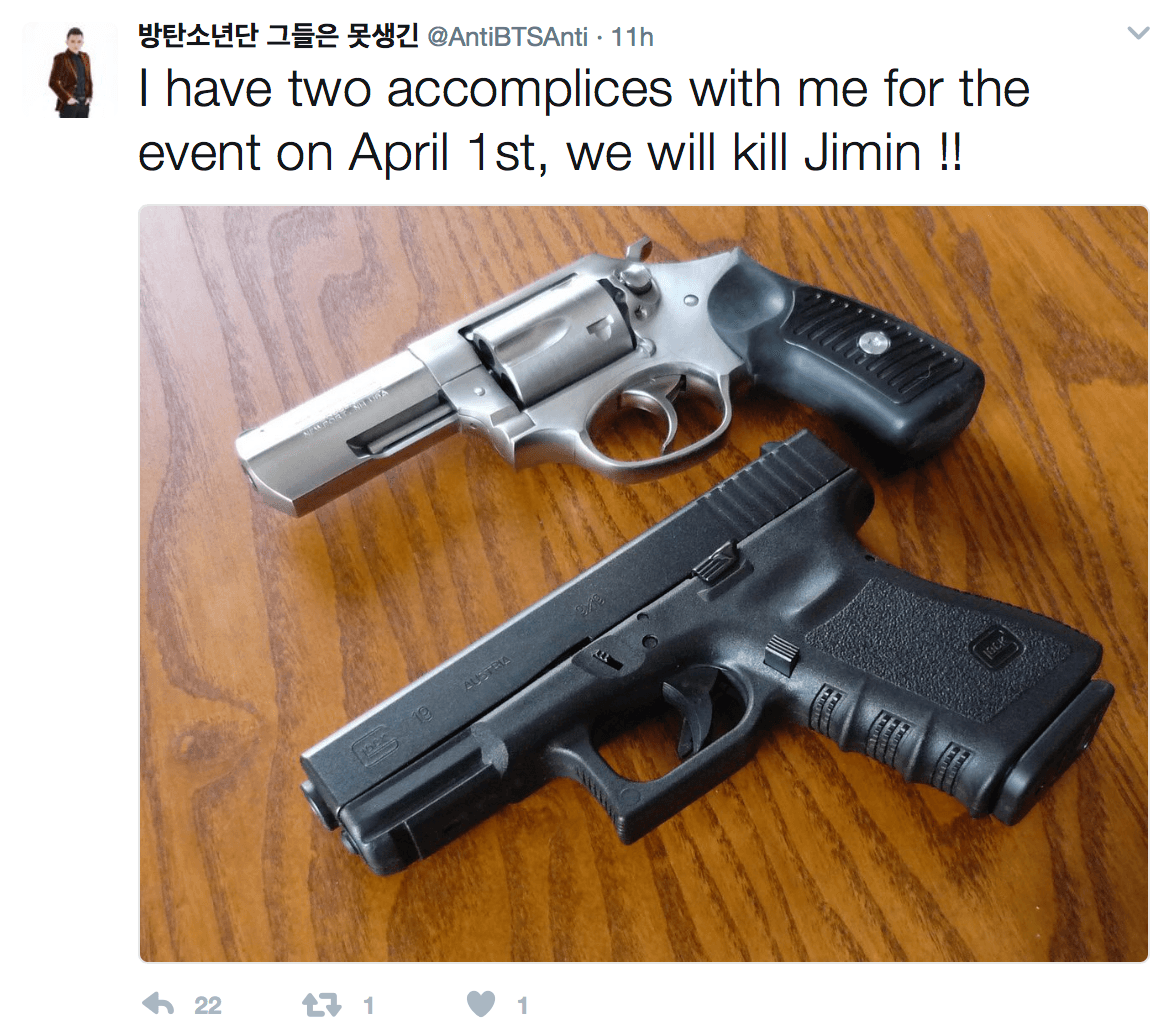 In 2015, for instance, BTS was forced to cut their hi-touch and photo event short when a user threatened to shoot RM.
Share This Post