The reason behind a massive unfollowing of T.O.P's Instagram
It seems that T.O.P's Instagram may have suffered a short massive unfollowing on Instagram after a series of odd posts by the popular rapper recently.
Despite having starting his Instagram just eight months ago, T.O.P has shown to be quite the photo lover as he currently has over 800 posts with at least 100 photos posts in the first two days since activating it. Undoubtedly, the BIGBANG member has shown to have quite the handle on this social media platform for it being his very first one.
Additionally, T.O.P is known for not only posting several art pieces he enjoys but odd photographs as well with one set that was so bizarre, his agency had to release a statement concerning them!
The latest set of bizarre posts allegedly were so weird that it caused many of his followers to unfollow the artists, though we doubt made a dent in his number of followers as in the last official Instagram count for T.O.P's account was 3.1 million followers and he currently stands at 3.3 million followers at the time of writing.
A netizen on Instiz, who pointed out the recent massive unfollowing due to the posts (found below in the image capture), commented, "They didn't want to tell T.O.P how to use his Instagram so fans decided to unfollow him……"
Find out what Netizens had to say about this article below!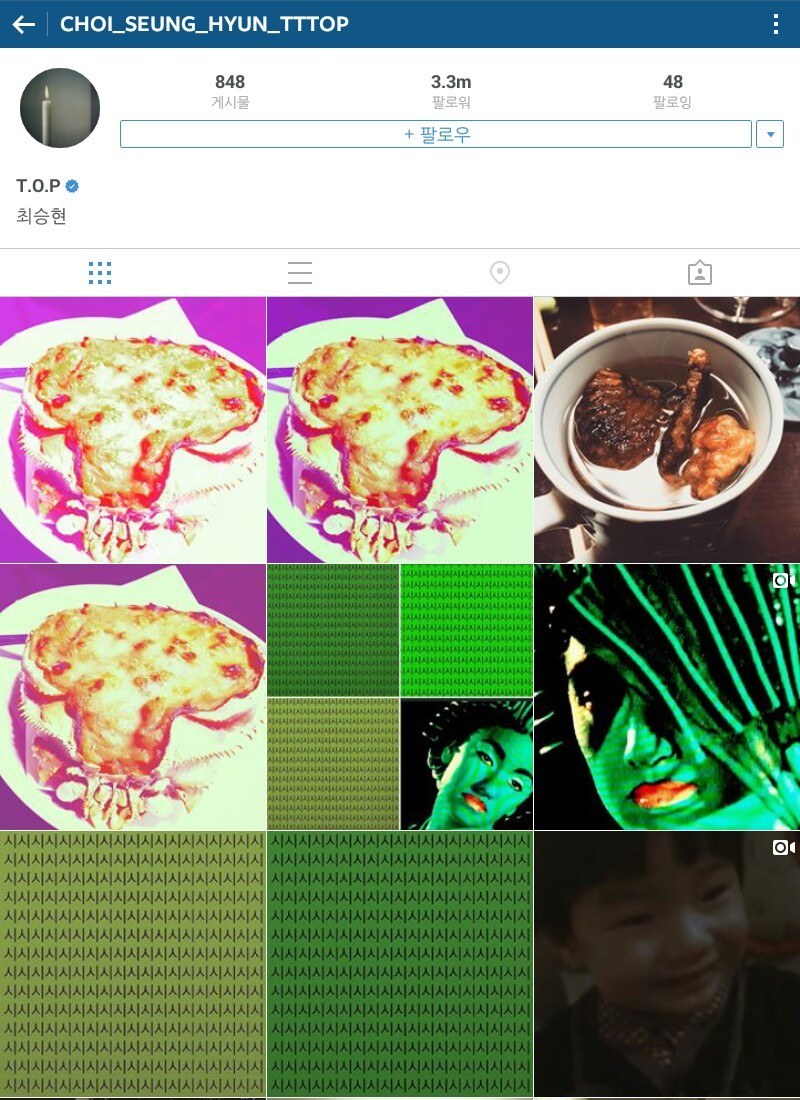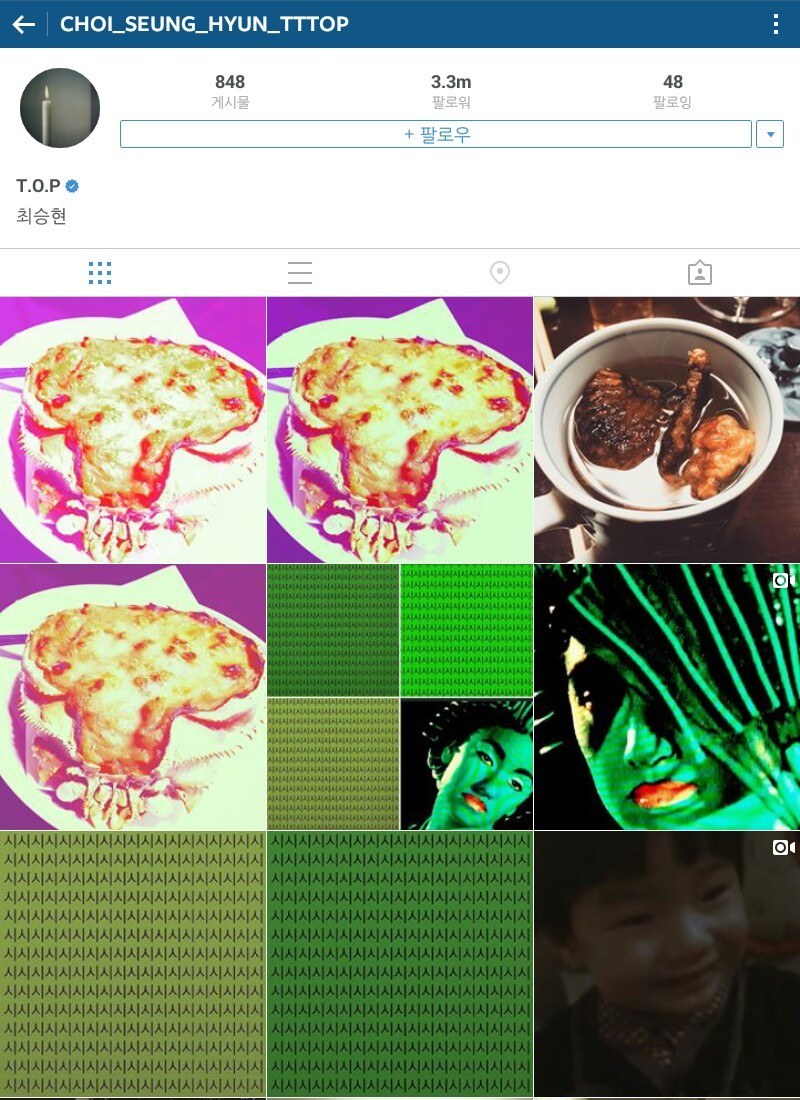 ---
NETIZEN REACTIONS
Koreaboo has collected reactions from Netizens who commented on the original article from our Korean source. The below comments are the most popular comments at the time of this article being published.
---
I seriously wonder what goes on in this oppa's head ㅋㅋㅋ..아니 이 오빠 머릿속에는 어떤 세상이 펼쳐져있는지ㅋㅋㅋ…

I unfollowed him too for now…I'll follow him again later though….
I still like it..our dear TOP is enjoying his Instagram passionately ㅠㅠ

I love it personally often these things turn out to be teasers of a sort and he's at least uploading and communicating with fans.

Even after mass unfollowing he has that much..
When ever he does something like that I laugh to my self and say this guy is trolling again. I'm just thankful that a guy who hasn't used SNS in 10 years is at least attempting to communicate.
Source: Instiz
Share This Post