AOA's "Good Luck" MV sees reupload on YouTube to avoid another controversy
Fans of girl group AOA were happy to finally watch the latest music video release on May 16th, midnight KST, looking forward to bring the views up as high as possible in a short amount of time. However, they were disappointed to find the original link no longer working with a new version of the music video re-uploaded on YouTube hours later.
5월 16일 0시 공개된 4th MINI ALBUM [Good Luck] 앨범의
동명의 타이틀곡 [Good Luck] 뮤직비디오가 영상 편집상의 오류로 재등록되었습니다.
이로 인해 한동안 뮤직비디오 시청에 어려움이 있었던 점 양해를 부탁드립니다.

— FNC Ent. (@FNC_ENT) May 15, 2016
FNC Entertainment posted on their SNS accounts, apologizing on May 16th, writing, "The 4th MINI ALBUM [Good Luck] released on May 16th 12:00 AM was re-uploaded due to an error in editing. I hope those who experienced difficulty in viewing will understand."
It was later revealed through news media portal that the editing error was due to the Toyota and Honda logos not being blurred in the original upload with the current version having the car logos blurred out. Both car companies are Japanese enterprises and are known to have forced labor on the Korean people in the past during the Japanese invasion of Korea.
Before: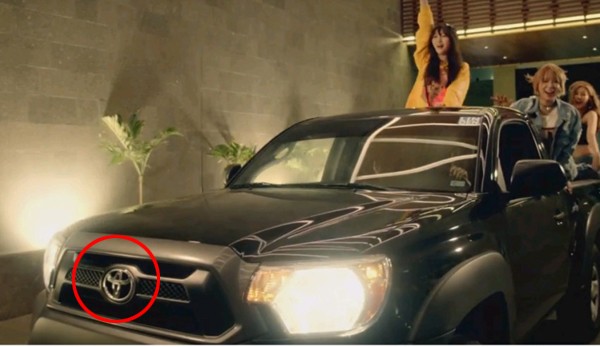 Now: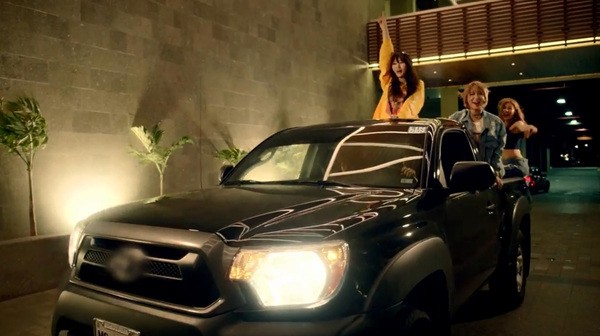 With the recent controversy surrounding AOA member Seolhyun and Jimin, who were both criticized after being unable to recognize an important Korean hero who sacrificed his life to fight off the Japanese invasion on a recent episode of Channel AOA, the decision to blur out Japanese companies Toyota and Honda was made most likely to avoid another controversy.
Source: Dispatch
Share This Post