Avid Red Velvet Fan Spends Over $15,000 To Support The Group
Red Velvet's latest album Rookie has already proven to be quite a success, charting well and experiencing a high rate of album sales.
Red Velvet's new mini-album Rookie has reached new heights of success for the girl group. Currently, ROOKIE sits at the #2 spot on the Synnara real time chart, second only to BTS's You Never Walk Alone. Red Velvet has also seen success on Hanteo and iTunes charts as well, hitting #1 spots in Greece, Turkey, and Argentina, demonstrating their tremendous global popularity.
In fact, the major success of the album sales may be in part due to the work of a dedicated fan or group of fans, who in one transaction purchased a total of 1,200 copies from Synnara, amounting to a total cost that amounts to 17,880,000 won – or just over $15,700.
Confirmation of the transaction was released below.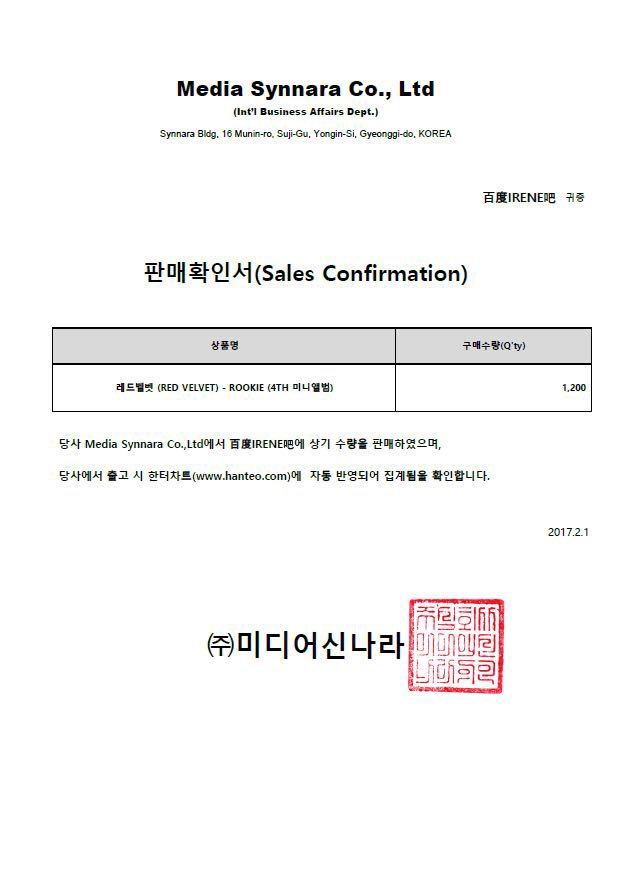 The number is staggering for one order and demonstrates the dedication Red Velvet's fans have for the group. There are five versions of the new album, one for each member.
The group has stated that preparing for the new comeback has been difficult, but all of the hard work is already paying off. The album overall has a concept of a fair-tale-like wonderland, with the sugar sweet oddness Red Velvet is known for capturing in their music.
Watch the music video for the album's title track "Rookie" below:
Source: Synnara
Share This Post