ARMY Successfully Promote BTS Through European Radio stations
Fans of BTS have started a movement trying to get "Not Today" playing on radios all over Europe.
European ARMY's are so determined to get BTS's latest track on the radio that they even created a hashtag, #BTSonKISSFM. KISS FM is a brand of radio stations all over the world.
The project began on March 5 and spans 8 countries, England, France, Germany, Spain, Portugal, Romania, Italy and Ukraine. Since then, fans have been flooding their local radio stations with tweets asking them to play "Not Today" in order to increase BTS's popularity.
One of the fan pages, ARMY NATION even posted an infographic on Twitter, explaining how fans from each country could help.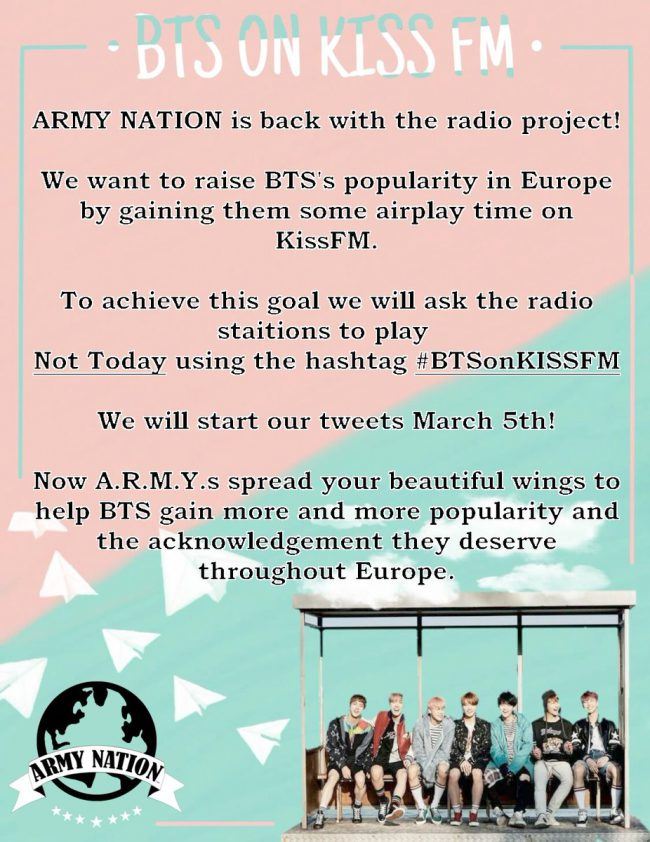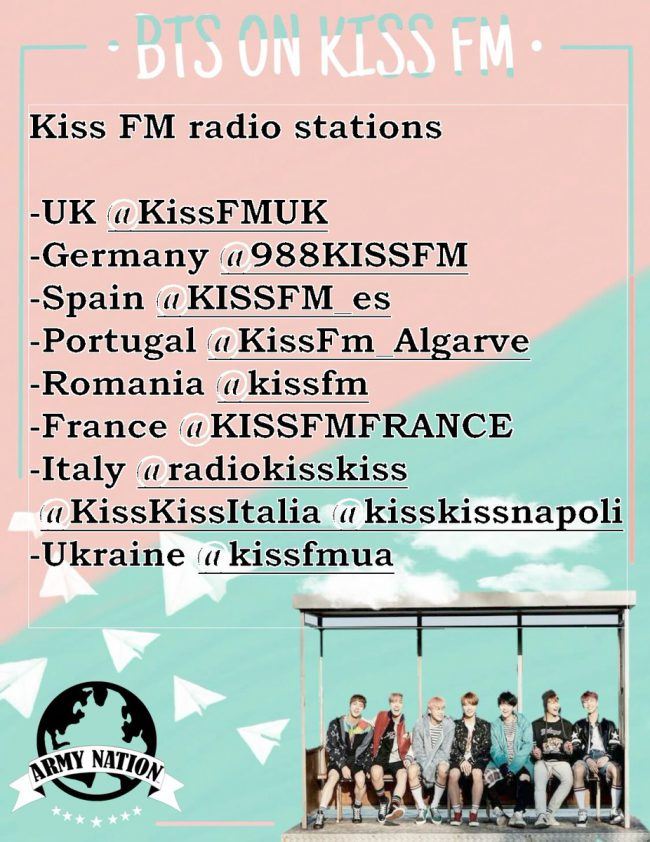 For Germany it only took one day before a fan posted a video of the song being played on the radio there!
It's all thanks to their wonderful and large fanbase that BTS has been able to be recognized by international celebrities and also gain a huge following overseas. BTS will soon be embarking on their 2017 BTS Live Trilogy Episode III tour and meet some of their beloved international ARMY's.
Source: Sports Donga
Share This Post