EXID ranks #1 on Mnet music charts with "Up & Down"
With their rising popularity, EXID has reached #1 on Mnet music charts with their hit song "Up & Down." Released back in August, "Up & Down" has been the renewal of EXID's musical career.
The group debuted back in 2012 but have stayed on hiatus for about two years before they finally made their comeback under their new company, Yedang Entertainment. 
Although the track's initial release did not garner significant attention, EXID eventually rose up as a video of the dance went viral and the track soon topped multiple music charts. Upon their sudden increased popularity, EXID shortly after returned to their promotions.
As the girls returned with their promotions, they have also jumped in many aspects including an increase in albums sold, broadcast votes, and more.  On December 18th, 7AM, EXID had officially been ranked #1 on Mnet's music charts as well as #5 on Naver music charts and #4 on Melon.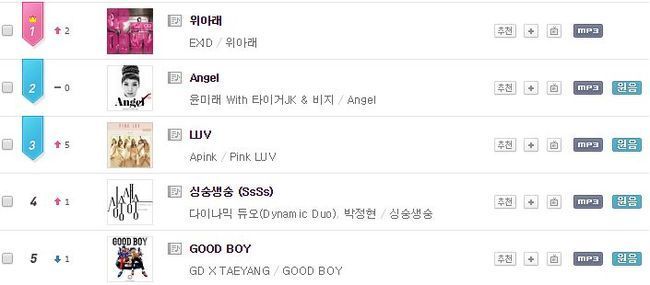 Source: OSEN
Share This Post