EXO's Luhan Banned From Entering Taiwan For Two Years
In an update to Luhan's controversial case after his latest visit in Taiwan, it has been reported that the actor and singer has been banned from the country.
It was previously reported that Luhan had recently entered Taiwan in order to participate in a recording of the Chinese version of I'm Going to School, however, instead of arriving on a work visa, he held a tourist visa despite having the intention of working in the country. According to the law, he faced up to five years of being banned from the country.
As a response, production said through their official SNS account, "Our lack of experience caused a lack of preparation, we will take care of the artist and end the recording safely."
In a latest update to his case, not only was the filming cancelled, it was reported by the media that he has also received a two year ban. However, the situation is still under investigation with another 1-2 weeks needed before exact repercussions are given.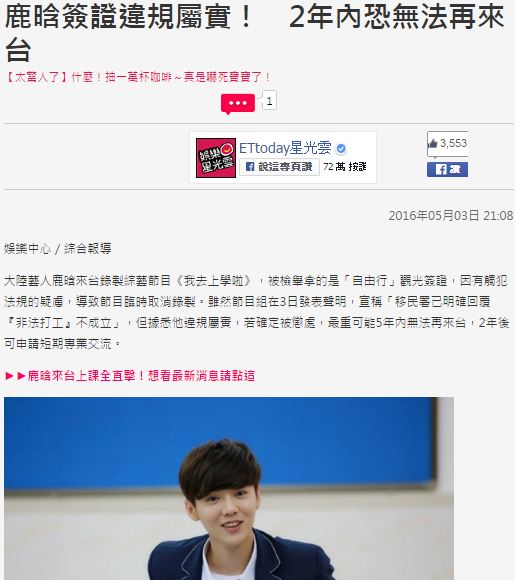 Share This Post