Family of the late Shin Hae Chul commemorates his 49th day ceremony
Today is the 49th day ceremony of the rock singer Shin Hae Chul's death, who recently passed away at the age of 46 last October 27th.
Shin Hae Chul's 49th day ceremony since his death took place at 2PM on December 14th KST. The family of the deceased has decided to let the fans attend the ceremony so that the singer could be with everyone for the last time. Hundreds of his fans arrived at the venue even before the ceremony started, in order to reminisce him together and give farewell.
The ceremony was organized by the fan club Chul Gi Goon and the family of the deceased. After the controversy over the singer's cause of death and the autopsy, the family felt the need to send off the singer in peace in everyone's company. The idea that the deceased should be with his fans for the last moment was reflected, since he has been a popular musician, radio DJ, and social-trainer, having communicated with fans for long.
One of the family members said, "We would like to thank everyone including Shin Hae Chul's friends, colleagues, fans for expressing their sorrows and sending condolence."
Fans prepared the placards for ceremony, saying, "We will never forget you Shin Hae Chul," "We were happy to be your fan. We will always reminisce you," "Promise, devotion, fate, eternity, and Hae Chul. We still believe in these words. Forever," and "We loved, love, and will love you in any ways."
Singer Shin Hae Chul passed away on October 27th at 8:19PM KST at the age of 46 after suffering from cardiac arrest, which led to a complex heart surgery and recovery. The singer's posthumous work will be released in December.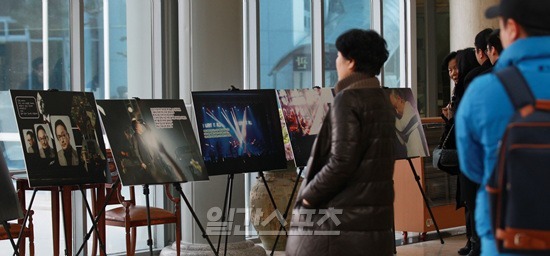 Source: OSEN
Share This Post