Female idols celebrate the late Ladies' Code EunB's birthday on Instagram
The late Ladies' Code member continues to be remembered on her birthday, November 23rd.
A netizen pointed out on this day that two female idols took the time to commemorate EunB's memory as they celebrated her birthday by posting birthday wishes on their personal Instagram.
In a post published on Instiz titled, "Today, two female idols mentioned Ladies' Code EunB's birthday," they revealed that the idols were AOA's Mina and Chanmi.
EunB, Mina, and Chanmi had all been trainees together, becoming close friends throughout that time and continued to stay in contact with one another following their respective debuts. The netizen also mentions that EunB had almost debuted together with them as well before moving to another company, Polaris Entertainment.
Find out what Netizens had to say about this article below!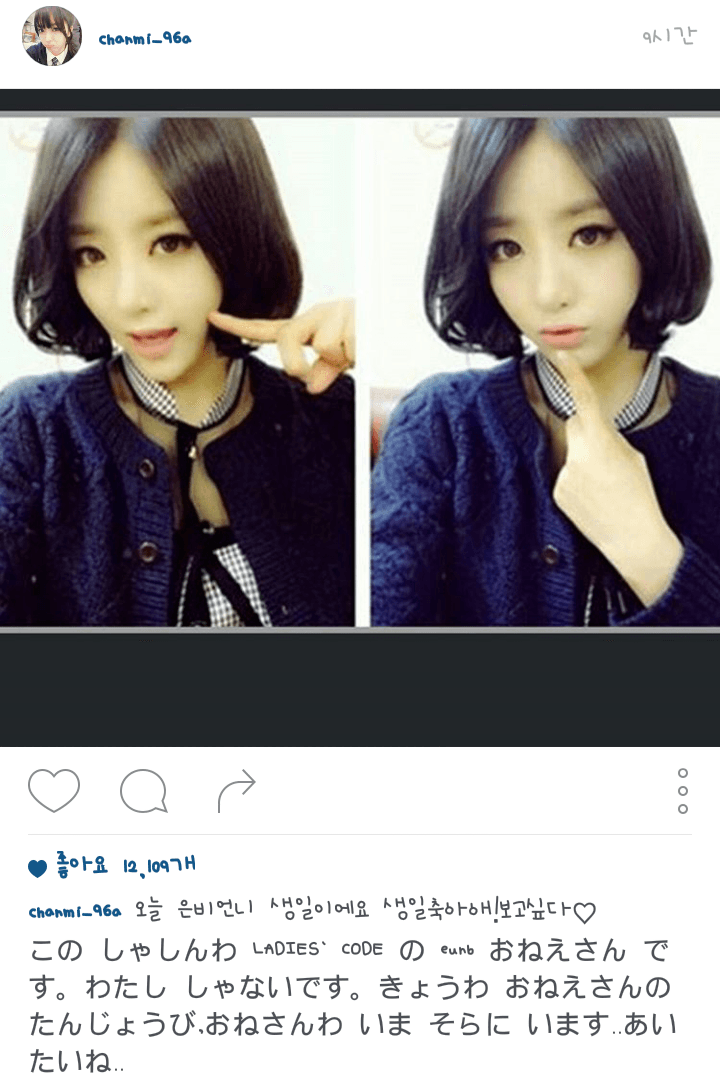 "Today is EunB-unnie's birthday, Happy birthday! I miss you <3".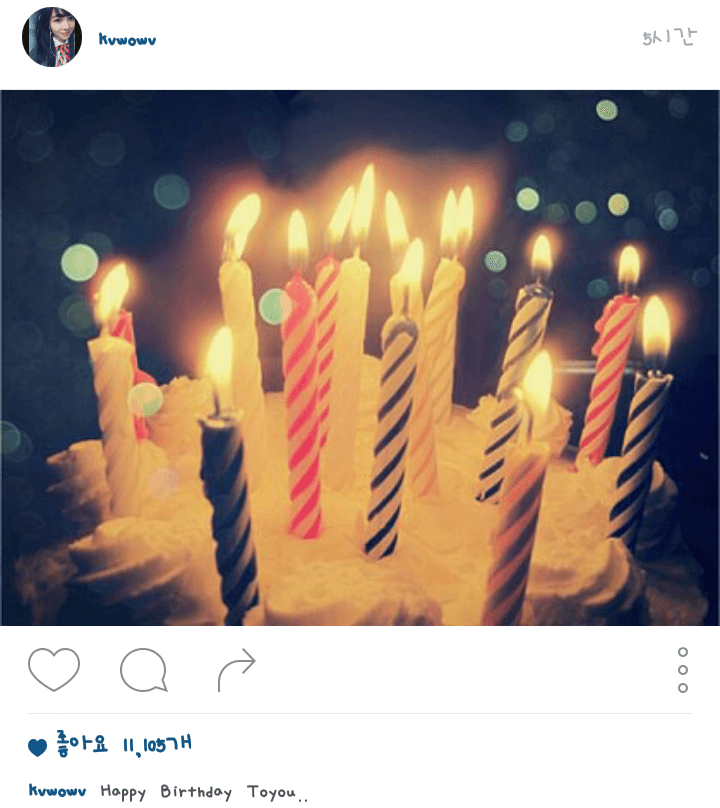 Translation of netizen's post:
"AOA Mina
+) EunB was an original member of AOA and was with the members nearly till debut. However she decided that she was lacking for debut and left the team. She was a trainee in a different company for a while and debuted as Ladies Code. They stayed close even after they debuted in different teams.
EunB-ya, Happy birthday ♡
++) Chanmi's comment translation
"This picture is of LADIES' CODE's Eun b unni not me. Today is her birth day and she is in heaven. I miss her.."
Ladies' Code is a 5-member group who debuted under Polaris Entertainment in 2013. In September 2014 as the group were on their way back from a schedule, they suffered from a terrible car accident that resulted in taking the life of EunB on site. Days later, member RiSe also passed away.
In August 2015, fans also did not forget to celebrate the birthday of RiSe as they commemorated her memory. Additionally, in September, the remaining three members of Ladies' Code commemorated the first death anniversary of their members, releasing not only a special music video for the track "I'm Fine Thank You," but held a concert in Japan as it was their wishes to perform in the country.
---
NETIZEN REACTIONS
Koreaboo has collected reactions from Netizens who commented on the original article from our Korean source. The below comments are the most popular comments at the time of this article being published.
---
Happy birthday…I really liked you I miss you

Chan mi must be so sad..they were really close even after debut ㅠㅠ They look a like so whenever I see Chanmi I think of Eunb…ㅠㅠㅠㅠㅠ Happy birthday♥…
Happy birthday EunB♡ Miss you
I never knew she was a part of AOA ㅠㅠ happy birthday
1992 11 23 Ko Eun Bi happy birthday♥

EunB unnie you're doing alright right?♡ㅎㅎㅎㅎㅎㅎPlease be more and more happy♡♡I love you and I miss you
Source: Instiz
Share This Post