Here's The Story Behind Kim Heung Gook's Messy Battle With Woman Who Claims He Raped Her
After a long debate of he-said-she-said, Kim Heung Gook and the accusing woman have decided to file lawsuits against each other. Here is what happened up until now.
An anonymous middle-aged woman accused singer-entertainer Kim Heung Gook of raping her. But a witness released text messages that are allegedly written by the woman, and now the story's become a messy blur of lawsuits and he-said-she-said.
---
The Woman Claims Kim Heung Gook Raped Her
Through a news report interview, the woman claimed that she met Kim Heung Gook through a mutual friend in November of 2016. They drank together with a group of acquaintances, but she later woke up naked next to Kim Heung Gook. She claimed that he raped her that night and sexually assaulted her again a month later.
"I had dinner with Kim Heung Gook and fellow acquaintances about 2 years ago. He made me drink so much that I lost conciousness, and when I woke up, I was lying next to Kim Heung Gook naked. He sexually assaulted me again about a month later."

— The Woman
Kim Heung Gook denied her accusations, saying that he had met her a couple of times before but never forced himself on her. He had considered her a close friend that he can rely on for support.
"We drank together a couple of time with good intensions, so I never thought of our [relationship] as wrong or bad. But she said I [raped] her twice. To me, what we had was a treasured memory, and she was someone I can rely on for help and vice versa. So I was surprised by her accusations."

— Kim Heung Gook
---
Kim Heung Gook Accuses The Woman Of Lying
Kim Heung Gook told his side of the story to a news reporter, claiming that they first met through an acquaintance and met up for drinks a couple of times. He had met her again at a celebratory dinner with multiple friends, where he got too drunk and passed out. She claims he raped her that night, but Kim Heung Gook said he was too intoxicated to do anything.
"About 2 years ago, a friend of mine introduced me to her, saying that she was an art professor and that we would be helpful to each others' work. We all drank together for the first time and got to know one another.

Later, I featured in one of my colleagues dinner shows, and we all gathered together at a hotel for an afterparty. [The woman] later came to the hotel to drink with us. As the night grew long, I fell asleep. When I woke up, everyone was gone except for her. I was a surprised that she didn't leave with the rest of the group."

— Kim Heung Gook
He reiterated that he never sexually assaulted her, but she was the one who approached him with lies and monetary intensions.
"I never sexually assaulted her. She was the one who asked to meet me, asking for a 150 million won (~$140,000 USD) loan. I can provide evidence if necessary.

There are so many evidence that proves she first approached me with impure intent."

— Kim Heung Gook
She apparently lied not only about her accusations against him, but also her job.
"She gifted a portrait of me that she drew herself and kept asking me to meet her. Later, I found out that she's not an arts professor at a university but a regular insurance salesman. I started avoiding her after that."

— Kim Heung Gook
The woman supposedly continued to contact him for money, and even began reaching out to his friends when he wouldn't respond. He claimed to have text message proof that she only met him for monetary reasons.
"She asked me to loan her 150 million won because she needed it for a lawsuit she was facing. I began to suspect that she only reached out to me for money. When I began to ignore her, she contacted one of my friends named [Choi], who runs a business. She said to him, 'Please invest in a shop I want to open. Don't think of me as a normal woman, but invest in me as a person. I will repay you in kind.'

If needed, I can supply all the messages as evidence."

— Kim Heung Gook
His friend named Choi leaked a screenshot of a message, claiming that it was sent by the woman. The message wasn't sent to Kim Heung Gook, but it showed the sender asking the recipient for large sums of money. When this screenshot began circulating online, netizens began to believe that Kim Heung Gook may be telling the truth about the woman's behaviors.
"Chairman, there is a saying that you can start again with a single point of support. I am a good friend to you, so everything is good… whatever. But I have something I need to take care of and it's complicated.

You said you had so much money that you don't need to earn more, right? If you help me with that money, I'm sure it'll give me time to start again. I won't ever forget your kindness and I'll repay you then.

I know when the word money comes out of my mouth, you'll be cold, but I brought it up because I'm that confident. If you trust me and invest in my waxing shop, I have the confidence to build up my own business like a tree with a money seed. Or how about making the waxing shop a corporation and you the largest shareholder?

If it's a life-long relationship that gives comfort and laughter, don't think of me as a normal woman. Once you believe in me and invest in me, you won't be disappointed."

— Full Translation Of Woman's Alleged Message
Choi came forward to say there was no way Kim Heung Gook sexually assaulted anyone and confessed that he was the one who introduced the woman to Kim Heung Gook. He said it was an awkward relationship from the beginning, with the woman asking for money from their second meeting.
---
The Woman Denies Kim Heung Gook's Claims
The woman denied every one of Kim Heung Gook's claims. She first denied that she willingly stayed in the hotel room, but was instead  dragged by Kim Heung Gook to the room where he was celebrating with his friends. She wanted her truth to be backed up by the CCTV footage from the hotel.
"I want to see the CCTV at the hotel. You'll see what happened in the hallway. You'll see how he grabbed my wrist and dragged me to the hotel room."

— The Woman
She then clarified that she never lied about her profession, but told him that she was in the insurance business right from the beginning. She wanted to people to know that she never reached out to him for monetary reasons.
"I never pretended to be an arts professor at a university. I told him I worked with insurance. The gift I sent him didn't have any more meaning than the presents an insurance salesman gives to their clients."

— The Woman
She did, however, admit that she once asked him for money but it was only out of anger. She wanted him to apologize for raping her, but since he refused, she told him to compensate her with money.
"I have money too. Why would I ask him for money? Since he wouldn't apologize to me, I asked for monetary compensation. But I never asked for a specific amount, and I wasn't going to accept it in the first place."

— The Woman
---
A Witness Comes Forward To Refute The Woman's Story
A witness identified as Seo was at the same celebratory afterparty, where the woman claimed Kim Heung Gook raped her. But Seo has come forward to say that the woman's claims are false. She was supposedly not at the hotel when everyone was drinking, so her claim that Kim Heung Gook raped her after she lost consciousness from drinking too much seemed unlikely.
"[The woman] wasn't there when we were drinking at the afterparty. (After talking on the phone with Kim Heung Gook), she came to the hotel around 2:30 am."

— Seo
Seo also questioned her earlier claim that Kim Heung Gook raped her before that night. He doubts the woman would have willingly come to meet Kim Heung Gook at a hotel if she was assaulted by him before. He said the phone call Kim Heung Gook had with the woman before she came to the hotel sounded pleasant and normal.
"It makes no sense that [the woman] would come meet Kim Heung Gook at the hotel if she was sexually assaulted by him during their first meeting. She came willingly after one phone call.

In the middle of the afterparty, I heard Kim Heung Gook on a call with [the woman]. (I don't know who called who first but) it sounded like a normal phone call and she agreed to come to the hotel."

— Seo
According to him, the woman lied about being dragged into the room, and Kim Heung Gook was in no state to rape anyone as he was passing out from drinking too much. Seo says that he was the one who took a drunken Kim Heung Gook safely to his hotel room.
"[The woman's] claim that she was dragged into the room by her hand is false. I personally went down to the lobby to escort her to the room. I rode to elevator up to the room with her and she didn't seem drunk or odd. I only thought it was strange that a woman would come meet Kim Heung Gook at a hotel, when it was past 2 am.

Kim Heung Gook was already drunk and wasn't in the state to drink anymore. Around 3 am, I took Kim Heung Gook to his hotel room because the afterparty was basically done."

— Seo
Seo also refuted her claims that she introduced herself as an insurance salesman. She had apparently introduced herself as an arts professor, and Seo even contacted another person who was sober at the afterparty to verify that he had heard her correctly that night.
"[The woman] introduced herself as an arts professor at a university. After hearing the news, I wondered if I heard incorrectly, so I called up a friend who was there at the afterparty. She doesn't drink well, so she remembered clearly and verified that the woman introduced herself as a professor."

— Seo
Seo emphasized that none of the woman's claims of rape or sexual assault happened that night, and no sexual relations whatsoever took place at the hotel room.
---
Kim Heung Gook And The Woman File Lawsuits Against Each Other
After a long debate of he-said-this and she-said-that, Kim Heung Gook has filed a damage lawsuit to the Seoul Central District Court, against the woman for 200 million won (~$188,000 USD). In turn, the woman officially reported Kim Heung Gook to the police for rape, assault, and defamation through publication. The police have begun investigating the various claims and evidence, and will provide an update after more information has been collected.
Meanwhile, one of Kim Heung Gook's TV shows, called We Are The One, has decided to completely edit him out of a recent episode.
Kim Heung Gook is known as the king of variety shows,  appearing on popular programs like Knowing Bros, Life Bar and We Are The One, and he is the chairman of Korea Singers Association.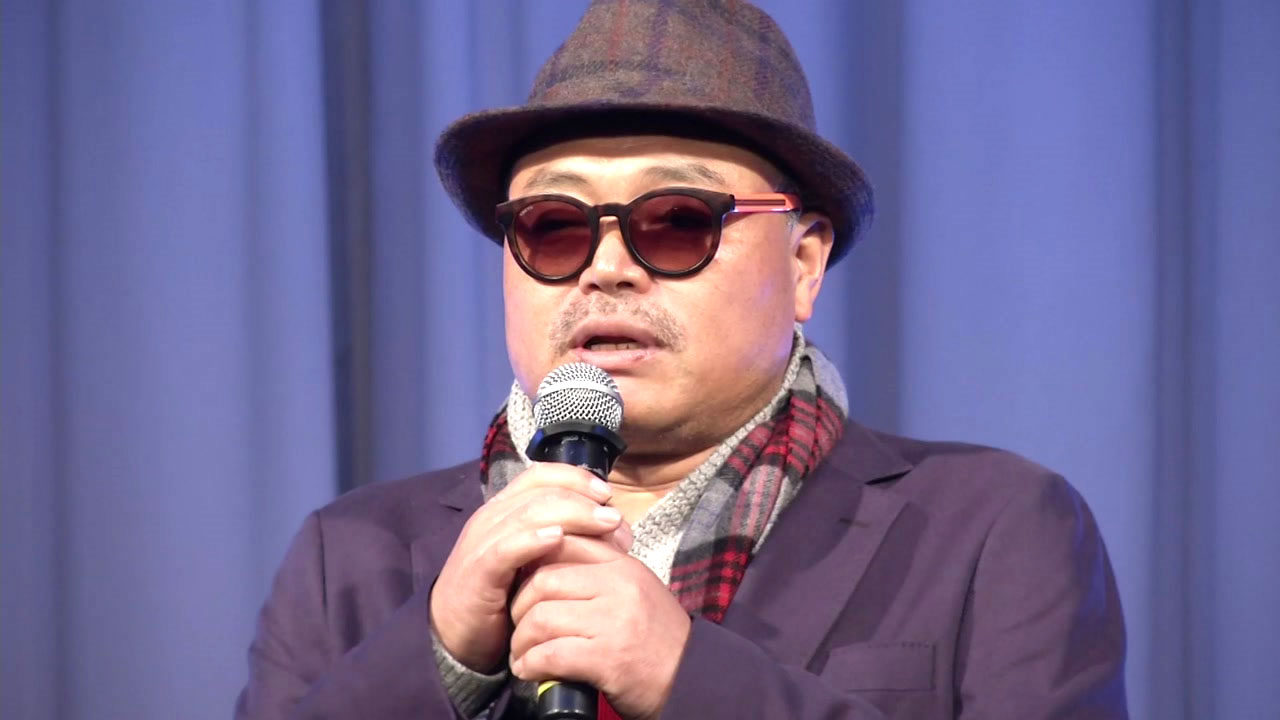 Share This Post