This Is What The Inside of Park Geun Hye's Cell Looks Like
Following her recent arrest, Park Geun Hye will be held in this cell while she awaits her formal indictment.
Park Geun Hye arrived at the Seoul Detention Center at 4:43 AM on March 31 and officially became a detainee. She went through the same process all defendants go through, from confirming their identity and address to having fingerprints and mugshot taken.
Right before she entered her detention cell, the full weight of her impending detention and possible conviction and imprisonment fell upon Park Geun Hye fully and she burst into tears, refusing to enter. The guard who accompanied her told her that she should not be doing this and should just enter her cell. Other inmates could hear her sobbing.
In light of her status as former president, Park Geun Hye will be staying in a "Luxury Cell" instead of sharing a larger cell with 5 other women. Both Lee Jae Yong and Kim Ki Choon, key figures in the corruption scandal, are staying in the same type of cell.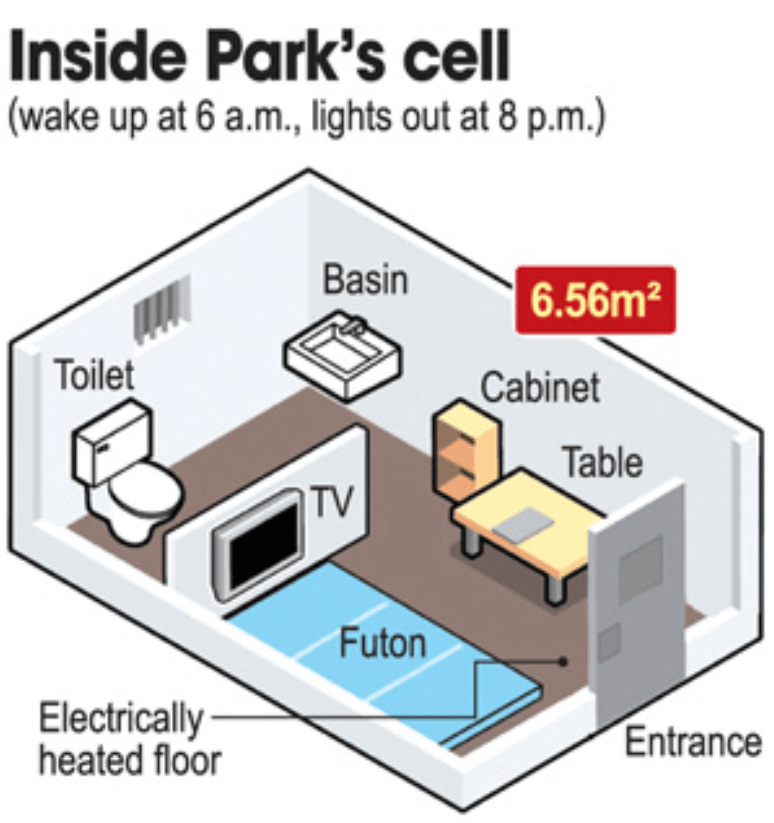 Park Geun Hye's cell includes a television and a foldable futon and she will be served 3 meals a day. Her first meal was bread with cheese and ketchup, soup, salad, and soybean milk, although it is unknown whether she actually ate it
She will also have to follow the detention center's set schedule of waking up at 6 AM and turning lights off at 8 PM. She will be allowed 45 minutes of exercise time outside of her cell every day.
Source: Chosun, The Guardian, and The New York Times
Share This Post