IU Breaks Down Crying During Performance Because Of Jonghyun
She was crying so hard she couldn't finish the song.
Just a few days after the tragic passing of her close friend Kim Jonghyun, IU couldn't hold back her emotions and started crying while performing on stage.
Kakao's Show Me The KakaoGame party, a private event held for their company only. Despite the party being so close to Jonghyun's death, IU tried her best to keep a cheerful smile on the entire time. IU also wore entirely black for her stage, as she was still in the midst of grieving.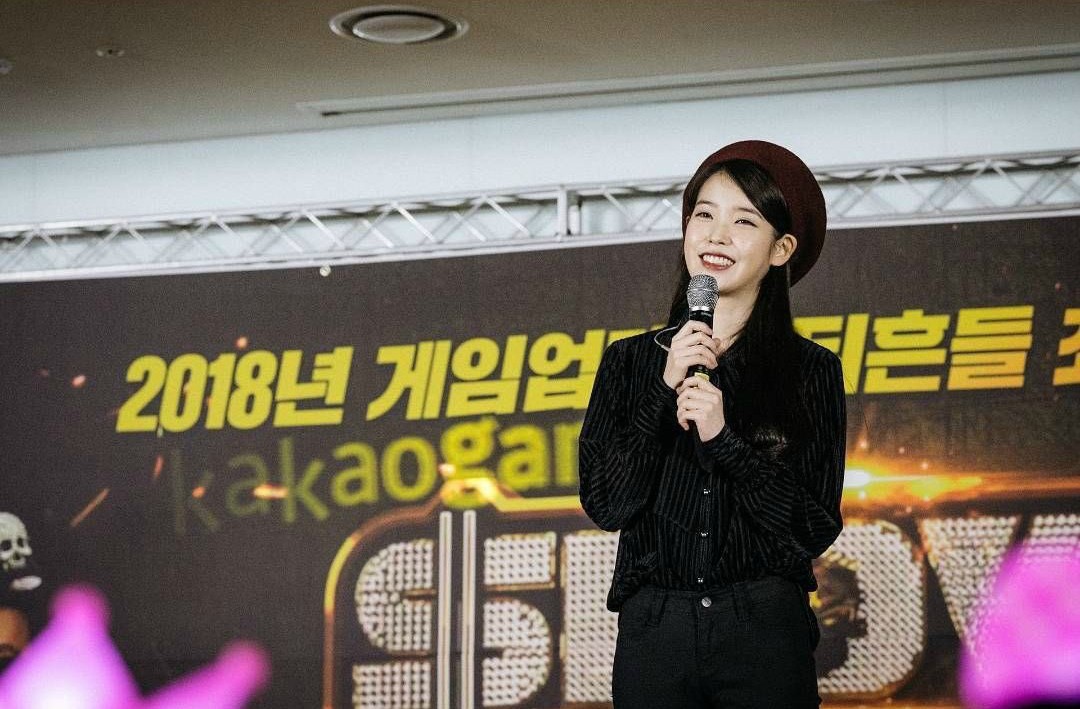 IU sang multiple songs, but near the end of her set list, while singing "Meaning of You", IU started getting emotional and burst into tears. She did her best to continue singing, but was unable to finish the song.
Watch the clip of IU performing "Meaning of You":
The song holds an emotional connection to Jonghyun for IU and is incredibly special for them. In 2015, she appeared at Jonghyun's solo concert as a surprise guest to sing the same song, "Meaning of You".
Listen to IU performing "Meaning of You" at Jonghyun's concert in 2015:
Despite not having many celebrity friends, IU was extremely close to Jonghyun. He even gave away his song, "Gloomy Clock", which was originally meant for his album, to IU as a gift. SHINee also debuted in 2008, the same year that IU made her debut.
IU was also among the celebrities who attended Jonghyun's public memorial to pay her respects and see him off one last time.
Share This Post