"K-Pop Star 4" winner Katie Kim drops 10kg due to YG Entertainment's encouragement
Last season's winner of K-Pop Star Katie Kim has revealed to have lost 10kg, or 22 pounds, since the public last saw her.
Following the announcement of her win in the Season 4 finale, Katie Kim chose to join YG Entertainment. Since joining the YG-Family, Katie Kim joined legendary hip-hop duo Jinusean on the stage for their track "Tell Me One More Time."
According to the upcoming singer, "I began to diet at the encouragement of the agency," revealing that through strict diet control and exercise, she has lost 10kg.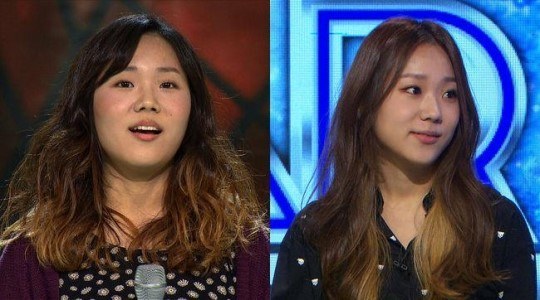 Jun Hyun Moo is currently the MC for the K-Pop Star 5 D-DAY segments, and upon seeing a clip of Katie Kim during her time on the show earlier this year, he jokingly asked, "Who is that?"
Asking her in a short interview, "Is the food at YG the best?" as the cafeteria in the agency is renowned for its amazing food, "YG's food is really delicious but because of my diet, I couldn't eat it."
Meanwhile, in a recent teaser for K-Pop Star 5, Katie Kim can be seen with her slimmer figure as she makes her way inside the venue with K-Pop Star 1 runner-up and YG Entertainment artist Lee Hi.
#KPOPSTAR #K팝스타5다시 한 번떨리는 마음으로 시작합니다~2015년 11월 22일 일요일새로운 k팝스타와의 #첫만남!!기대해주세요~#SBS #서바이벌오디션 #케이팝스타 #시즌5 #첫방송 #본방사수 #11월22일 #케이팝첫방 #YG #JYP #안테나뮤직

Posted by SBS KPOP STAR OFFICIAL(SBS K팝스타) on Thursday, November 12, 2015
Source: OSEN
Share This Post