Soon-to-be-mother Kahi proudly shows off her baby bump as she updates her fans with her pregnancy. 
On September 11th, former After School member Kahi posted a photo onto her Instagram to show the progress of her baby bump. Kahi is captured strolling along the beach during her vacation in Bali with a bright smile on her face as she flaunts her baby bump.
Earlier this year Kahi got married to Incase Korea CEO Yang Joon Moo. Kahi is expected to give birth this coming November. She also recently did a photoshoot in which she graciously shows off her baby bump.
Check out Kahi's photo from Bali below!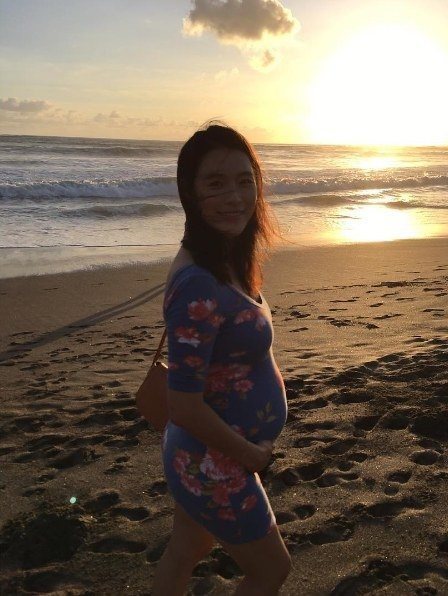 Source: Channel A
Share This Post