Kim Tae Woo officially terminates Kil Gun and Megan Lee's contracts with Soulshop Entertainment
Kim Tae Woo has officially terminated singers Kil Gun and Megan Lee's contracts with Soulshop Entertainment during a recent press conference.
On April 1st, Kim Tae Woo held a press conference regarding the Shoulshop's stance on Kil Gun and Megan Lee. Kim Tae Woo shedded tears as he mentioned, "There were a lot of talks about my wife through the recent incidents. Some said that I chose my wife due to her background and that she padded her education. However, everything is different from the truth. Please acknowledge that only. There are so many unfounded rumours about my wife."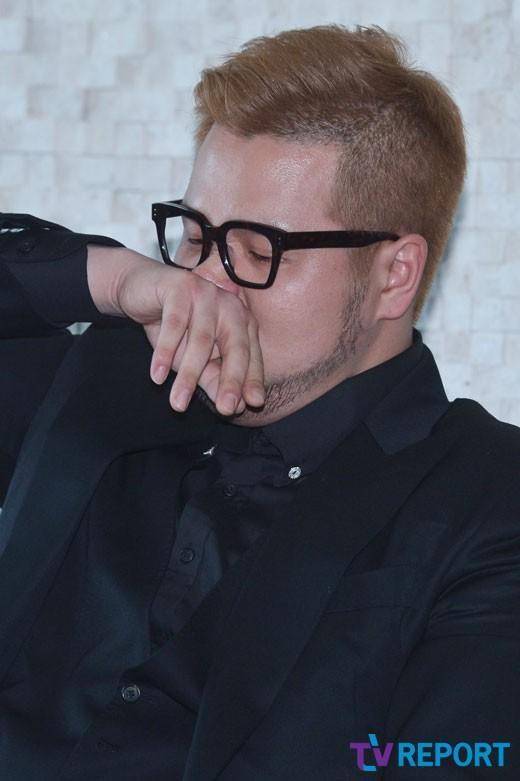 He also continued, "It was uneasy to come a resolution to issues that have been going on for six months. However, it was truly uneasy to listen to people criticise about my family. I didn't want my wife, mother-in-law, and young daughters to get hurt from this. It's hard to be patient about reports based on groundless rumours."
Kim Tae Woo expressed his unfairness, "I am not usully hurt. But my family shouldn't get hurt from this. I really love my wife. I came here today to protect my wife. Why wouldn't I feel unfair for myself too? Even after today, criticisms pointed towards our family would still not stop. We are living happily. I will lead them well."
Meanwhile, Soulshop Entertainment has had an ongoing dispute with Megan Lee since last November, and was finally put to rest after she won her lawsuit in court to terminate her contract. Currently, Soulshop is waiting for a review by an appellate court on an appeal after losing the first trial, whereas, Kil Gun has requested to terminate her contract with the agency.
Source: TV Report
Share This Post