Komatsu Nana also rumoured to be dating Japanese actor
The speculation never ends after it was discovered that G-Dragon's alleged girlfriend Komatsu Nana is also involved in another scandal with a Japanese actor. 
In response to the dating controversy involving G-Dragon and Komatsu Nana, LiveDoor News reported that the Japanese model is allegedly dating Japanese actor, Suda Masaki. The news agency went on to the detail that the highly public relationship is known in Japan.
The report claimed that Komatsu Nana and Suda Masaki started dating after filming Drowning Line. It was also speculated that if G-Dragon's photos were included in the timeline, there was a possibility that the model dated the celebrities at the same time. Another media reporter testified to the claim of Komatsu Nana and Suda Masaki actually dating after catching and covered on the alleged couple on several reports.
Last week, leaked photos from G-Dragon's private Instagram account revealed his relationship with the Japanese model. The leaked photos confirmed speculations that the two were dating after having spotted at at a restaurant together in Tokyo, Japan early this year. The two also worked together for a photoshoot for Nylon Magazine and subsequently met in fashion events sponsored by brands such as Chanel. 
Meanwhile, YG Entertainment did not release a definite statement on the G-Dragon's private life, but opted to seek legal action to the hackers and malicious commenters of  the incident.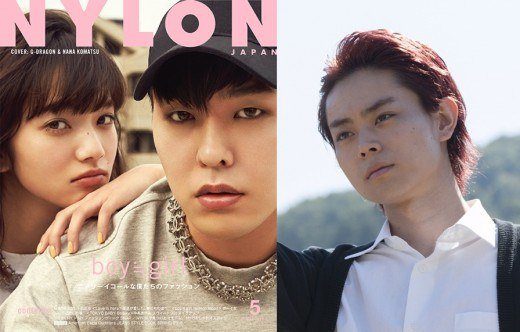 Source: TVReport
Share This Post