Korea's tallest building just opened and the light show will blow your mind
Over 40,000 people gathered to watch the celebration fireworks for Korea's new skyscraper, the Lotte World Tower.
On April 2, Korea celebrated the opening of its new tallest building, the Lotte World Tower, with 123 floors and standing 555m tall, near Seokchon Lake in Songpa, Seoul.
At approximately 9:00 P.M., a beautiful fireworks show was held for 11 minutes, and over 40,000 people crowded the area to catch the spectacular sights.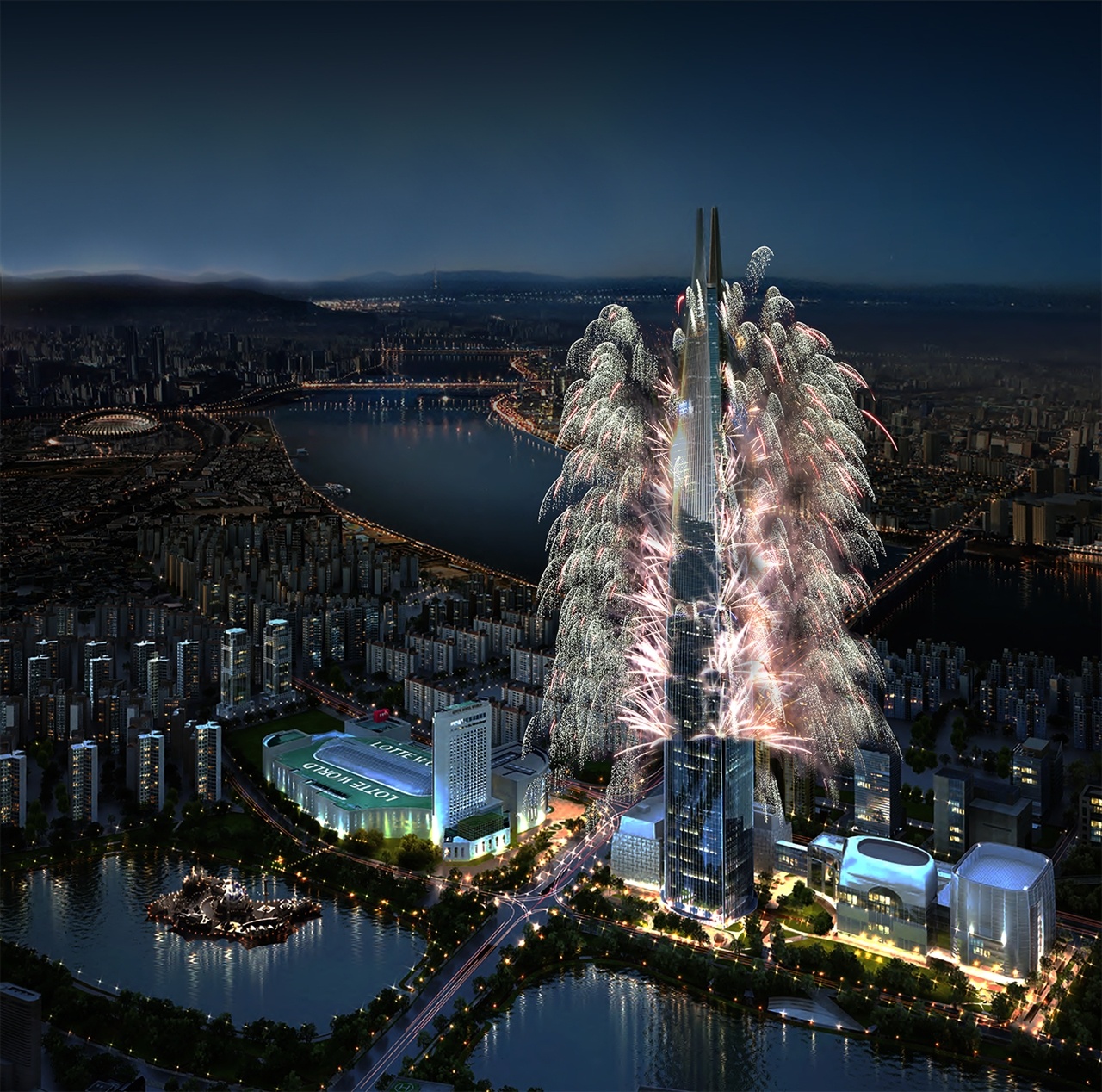 Some people even waited in line from early in the morning, while others drove several hours from different parts of the country just to see the fireworks.
In those 11 minutes over 30,000 fireworks were set off, amazing the crowd that had gathered around the tower and making the wait instantly worth it. The crowd was particularly blown away with the fireworks that made the tower look like a huge Christmas tree.
Temperatures dropped into the night, however, forcing onlookers to look for newspapers or boxes to cover themselves with and keep warm. As a result, once the fireworks were over, the area was covered in litter ranging from food scraps, napkins, empty beer cans, and even chicken bones.
Furthermore, once the show was over, all 40,000 people moved and bustled about simultaneously, causing more chaos and traffic jams than the police and volunteer workers could handle.
Fortunately, over 1,500 volunteer workers and 350 police were on site to escort citizens out of the area, as well as 250 firefighters and 35 firetrucks as the emergency backup.
Source: Dispatch
Share This Post