Krystal impresses with a completely new look on the cover of ELLE magazine
F(x) member Krystal shows a beautiful fall look on the cover of ELLE Accessories Magazine. 
Krystal, one of the most well known female idols, is the new cover star for ELLE Accessories Magazine. On the cover, she is sporting a trendy brown coat with a light sweater underneath, and carrying beautiful handbag. Her hair color is a light auburn brown, and her makeup looks flawless.
The brown hues and overall classy look of the cover photo suit Krystal so well. This look is perfect for fall! According to Naver, the photoshoot look place in Perugia, Italy! Wow!
Krystal has been in the news lately after SM Entertainment confirmed her relationship with label-mate EXO's Kai. The two were even seen together recently at an Escape Room in Seoul. However, the photos were reportedly taken illegally, and the person responsible has since then apologized. The photos were taken via CCTV without consent.
Check out Krystal's cover photo below!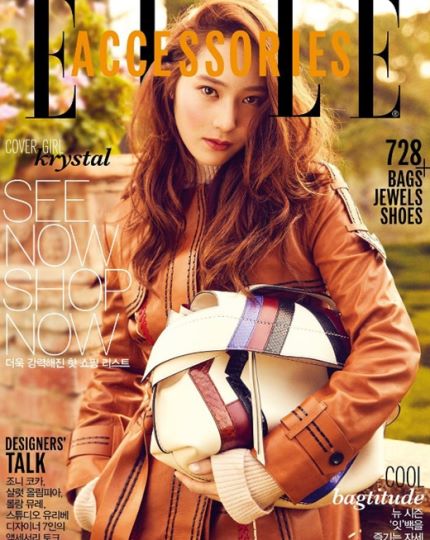 Source: Naver
Share This Post