Lee Tae Im followed this extremely dangerous diet to lose weight
Actress Lee Tae Im revealed that during her strictest diet, she only ate 3 spoonfuls of rice a day.
On a recent episode of MBC's Video Star, Lee Tae Im guested on the special episode dedicated to spring and celebrities with fit bodies. Here, she talked about a period of time where she went on an extreme diet while she had no activities.
She revealed her extremely dangerous diet and warned others not to follow in her footsteps.
"I would only eat 3 spoonfuls of rice each day. This was a really reckless way to diet, people should not follow this."

— Lee Tae Im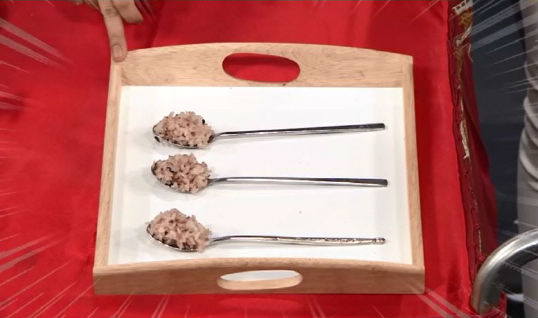 Lee Tae Im also mentioned that her friends and colleagues were worried about her health.
"One day, Oh Chang Suk came up to me and worriedly told me 'you're way too thin.' After hearing that, I gained 2 or 3 kg to better my health for the future."

— Lee Tae Im
Celebrities, especially females, are always under pressure to appear skinny due to social stigmas. Because of this, many of them are unable to eat proper meals and put themselves at risk of severe health problems, such as Oh My Girl's JinE who was diagnosed with anorexia after following her own extreme diet.
Source: Dispatch
Share This Post