Lucky ARMY Visits BTS's "In The SOOP 2" House And Shares Her Experience
✨Manifesting our own raffle winning text✨
Back in October, Weverse announced that the house (or houses for that matter) HYBE Labels reconstructed for BTS's In The SOOP 2 was going to open their doors to 12 lucky groups to tour! 
BTS IN THE SOOP SEASON 2 'PYEONGCHANG' FILMING SITE TOUR GUIDE

Application period: Oct 19 – 30, 2021 (10PM KST)

Eligibility: Customers who purchased items more than 50,000 won from IN THE SOOP POP-UP Store

Site Event: Nov 13, 14, 20 & 21
Total: 12 sessions

More info 👇🏻 https://t.co/KXVLeCkgye pic.twitter.com/93RPxytAMK

— BTS Malaysia ARMY ⁷ (New acc) (@MY__btsarmy) October 18, 2021
The tour would be held at 3 different times across 4 days, with winners chosen at random to tour the official house in Pyeongchan in Gangwon-do. It would be like stepping right into the TV screen!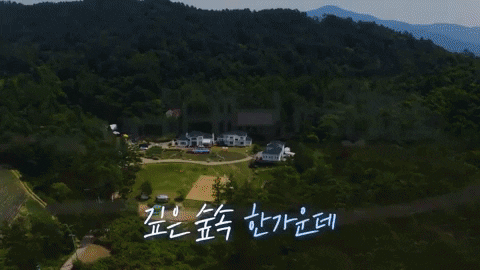 The raffle was open to those who spent ₩50,000 KRW (about $42.40 USD) at the In The Soop pop up store at the Hyundai Seoul, Seoul's largest department store.
Winners were given a special QR Code with the cashier at the pop-up to enter the raffle, and winners were contacted via email and text. Imagine receiving that text!
인더숲 평창 투어 당첨이라니 이게 뭐여 신기방기 pic.twitter.com/M5WKequgWC

— 예포리아⁷ (@army_roooom) November 3, 2021
One of the winners (@army_roooom on Twitter) shared the text she received on November 3rd telling her she had won one of the spots for the tour. How lucky is she?
As the first official day of the on-site tours started this past weekend on the 13th, one of the winners shared her experience via pictures on Twitter and Instagram! She shared on Twitter that "the shuttle driver and all the staff were kind, so I had a good time." 
인더숲 평창 투어 다녀옴 (타래로 사진 계속) pic.twitter.com/6f6VPCVMHc

— 예포리아⁷ (@army_roooom) November 13, 2021
Fans were surprised to see that they had left nearly everything at the filming location. From the blow-up unicorn floaty in the pool to the hanging paper plane glider to some fun extras, we see the house look almost exactly as we did on the show!
The scenery certainly looks very familiar…😂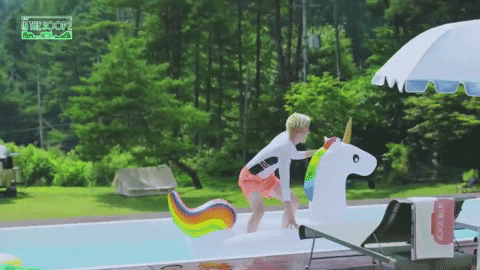 It seemed like the only things missing were the boys and Bam!
Even though our time of healing with the boys in In The SOOP 2 has come to an end with the fifth and final episode, we're excited to see what BTS has in store for ARMY when they come to the United States for the 2021 American Music Awards and their Permission to Dance On Stage: LA concerts later this month! 
Share This Post