Red Velvet Seulgi's First Time Writing Lyrics Was So Impressive, She Even Passed SM's Infamously Difficult Blind Test
The entire album is a masterpiece.
Red Velvet's Seulgi just released her solo debut album, 28 Reasons, and fans could not be more excited and proud of her talent and hard work. Whether it be her visuals, vocals, or dancing, Seulgi left everyone in awe, especially with this one scene in "28 Reasons."
that's not cgi seulgi can just do that pic.twitter.com/GigL5fLi94

— styx (@aseulhanbang) October 4, 2022
Besides the musical artistry we can easily see, Seulgi's creative genius is everywhere for 28 Reasons, whether it be with her artwork featuring in the album photobook or her acting in the album trailer.
"It's special because my artwork is in here."#슬기_솔로가_대박인_28REASONS#28ReasonsWithSeulgi
WELCOME SOLOIST SEULGI pic.twitter.com/rYqhhfg6Z6

— KSG Updates (@KSGUpdates) October 4, 2022
WE GOT ACTRESS AND SOLOIST SEULGI pic.twitter.com/WxjMLvPdye

— preorder 28 reasons now! (@ksgseola) September 12, 2022
28 Reasons isn't just Soloist Seulgi's debut; it's also Songwriter Seulgi's. In an interview with Rolling Stone, Seulgi shared that after listening to the demo of "Dead Man Runnin'," the first image in her mind was one of a villain. She then drew inspiration from films, especially Joker, to depict the story of a person who wanted to destroy the world after being broken to the point of no return. After all, villains aren't born; they're made.
It was a song that makes you feel like a villain will appear. How will the villain appear? I made up that narrative and thought of someone who would want to destroy the world.

— Seulgi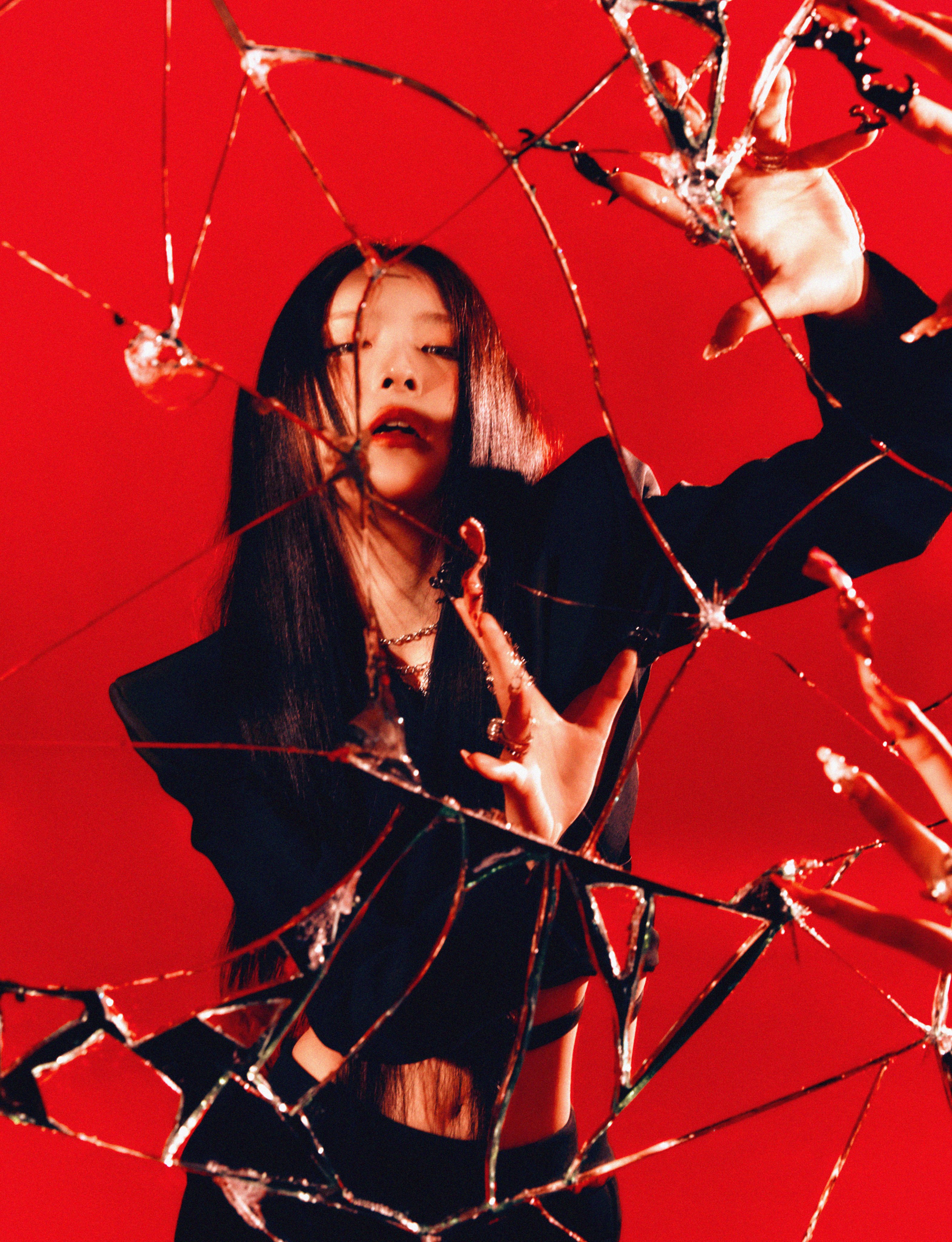 If you look at the lyrics, they're hauntingly beautiful, perfectly depicting this vicious spiral.
My eyes in the mirror
They are cold, there's nothing
What are they looking for?
Open my eyes
To disappear in that moment, beautiful night
The world is dragged into the darkness
But not enough to stop me.

— Seulgi
Writing the lyrics wasn't easy, and Seulgi experienced "the torment of creation," in which she couldn't even sleep because of how many ideas she had for the song. With such an intricate story and message in her mind, conveying it through the few words a song has is difficult but holds a charm no musical artist can resist.
[PRESS] 221004 #SEULGI on writing <Dead Man Runnin'>

"The problem was I couldn't sleep. When I would lay down to sleep, I would think of lyrics and then get up to write them. This kept on happening. I experienced what they call 'the torment of creation'."#슬기 @RVsmtown

— KSG Updates (@KSGUpdates) October 4, 2022
Despite being her first time, Seulgi's lyrics were so poetic and powerful that they easily passed SM's blind test. SM's blind test for lyrics is notoriously difficult and meticulous, so at first, Seulgi wasn't confident that her lyrics would be accepted and struggled to complete the song. However, thanks to the encouragement of those around her, Seulgi was able to finish the lyrics.
In the beginning, I lacked confidence, but people around me encouraged me to keep trying to the end and said it was good at the first check-in.

— Seulgi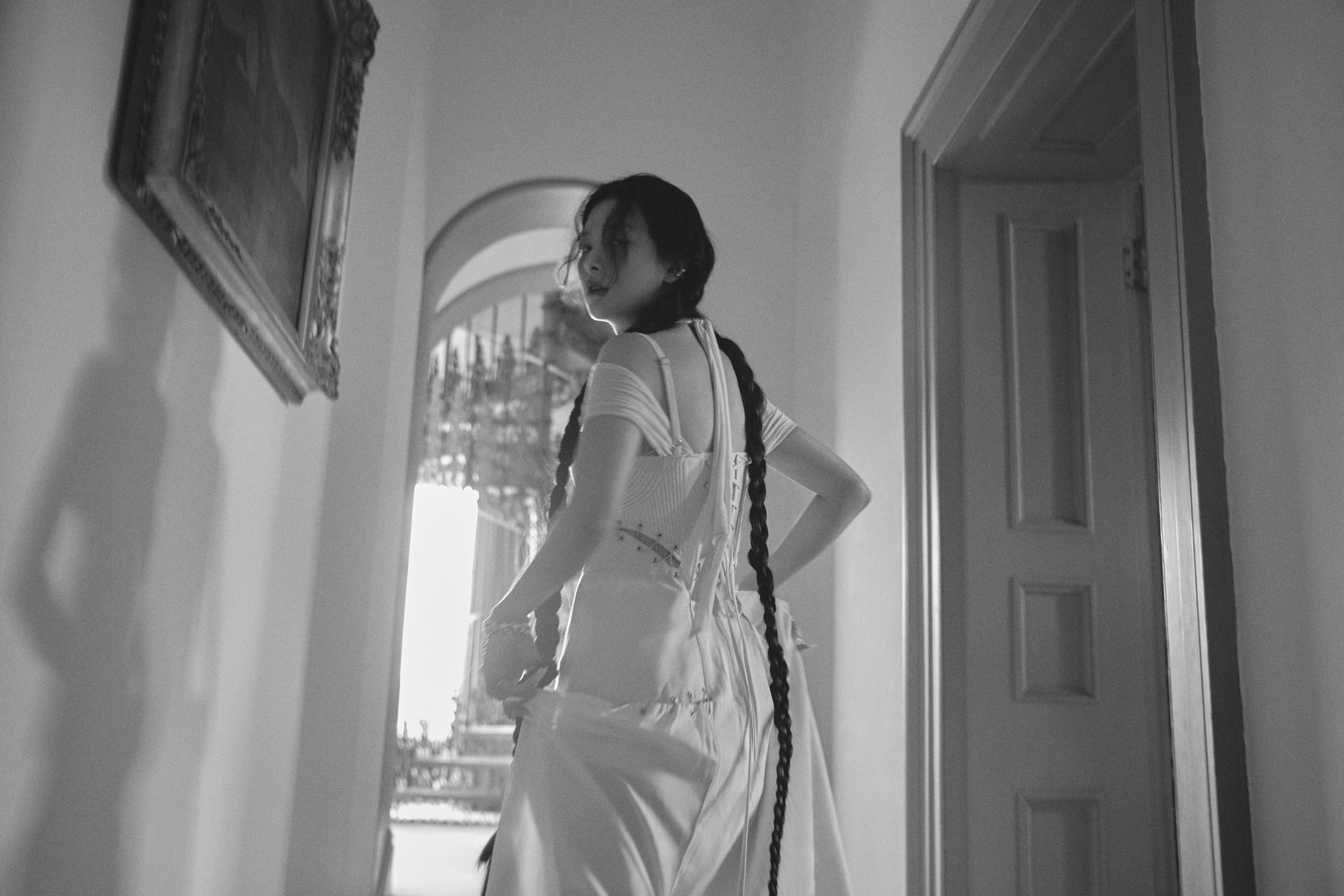 Her songwriting talent shone brightly, captivating everyone who read her lyrics, even if they didn't know she was the one who wrote them. Her fellow member Wendy chose "Dead Man Runnin'" as her favorite song from the album before she even knew Seulgi had written the lyrics.
[PRESS] 221004 Wendy: I heard the company has strict standards for selecting lyrics. [While listening to the songs], I chose [Dead Man Runnin'] as my favorite without even knowing #SEULGI wrote it. It was over from the 1st verse. I got goosebumps from the chorus.#슬기 @RVsmtown pic.twitter.com/qK0K3dkXwT

— KSG Updates (@KSGUpdates) October 4, 2022
With such an outstanding debut for Songwriter Seulgi, it's safe to say that ReVeluvs can eagerly look forward to more of her lyrical masterpieces in the future. You can listen to "Dead Man Runnin'" here:
You can watch the music video of her title track, "28 Reasons," here:
Share This Post