Reda Mandor Accused of Plagiarising VIXX "Dynamite"
An Egyptian singer that goes by the name of Reda Mandor has been accused of stealing and using VIXX's "Dynamite" on his new album.
Egyptian singer, Reda Mandor, has been caught using the instrumental of VIXX's song "Dynamite" as one of the songs on his new album. He is even selling the album on iTunes, including the track containing "Dynamite".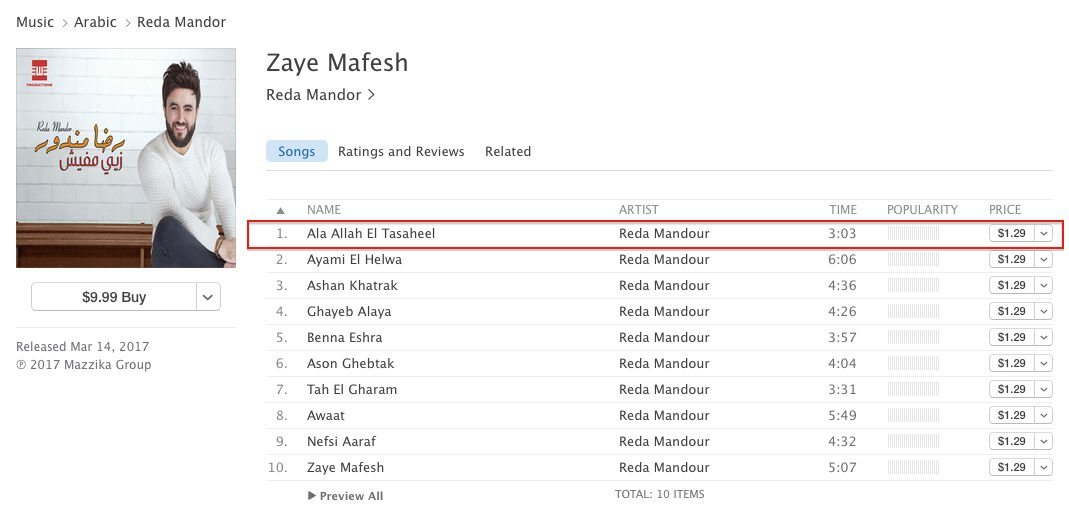 The song in question is listed as the first song on his track list and does not even attempt to hide the fact that the instrumental was plagiarized. If you listen to both songs one after another, you will be able to tell that both songs are completely identical to one another.
This news has enraged some of VIXX's fans and has caused them to start trending the hashtag #JusticeForVixx on Twitter in the hope that VIXX's company, Jellyfish Entertainment will address the situation.
They thought if they plagiarized VIXX, no one will know since VIXX is not famous as other kpop group? #JusticeForVIXX #VIXXDeservesBetter

— You did really well, Jjong🌹 (@kwonjaei) April 20, 2017
It's just the 4th month of 2017 and vixx got plagiarized again. Those shameless people even use Dynamite to earn money #JusticeForVIXX

— AH_HUY (@Achchhma) April 20, 2017
So this happened AGAIN!!!!😑😑😑
HE IS SAYING THAT WHOLE SONG OF DYNMITE (VIXX) IS HIS!!#vixxdeservebetter #justiceforvixx@jellyfish_ent pic.twitter.com/InBhNWbDzl

— 💓sorastarlight 🌟 (@sorastarlight2) April 20, 2017
Since the start of 2017, this is the third time that boy group VIXX is being plagiarized with the most recent one being a performance by VIXX.
The first case of plagiarism of the year was another plagiarism of "Dynamite".
VIXX's fans are already getting worked up by this, so one can only imagine how the group themselves is reacting.
So far there have been no statements from either side.
See for yourself the two songs below.
https://www.youtube.com/watch?v=Yz0zxEXbuiM
Share This Post