"Reply Night" Canceled Due To Controversies Related To Sulli's Passing, Staff Speaks Up About It
The show will not be airing anymore.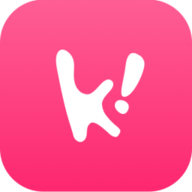 Reply Night has officially announced that they will be shutting down the show after the tragic loss of one of their main hosts, Sulli. The show was focused around celebrities who appear on the show to confront and clarify their opinions about the malicious rumors against them.
The show's system became a controversy after Sulli died by suicide after suffering depression brought on by the constant flood of hateful comments.
A staff from the production team stepped up to clarify that their show was aimed at changing the online culture in Korea instead of highlighting the malicious comments. They emphasized that the show was a method of sounding an alarm against the malicious commenters and not giving them a platform to continue.
The staff also explained that there were many celebrities who wanted to come on the show and were scheduled to confront the malicious comments.
In reality, many celebrities are still suffering from malicious comments and it was considered taboo for celebrities to express their opinions about them.

Various agencies will continue on the mission to change the culture of online comments, but Reply Night wanted to give the celebrities a chance to personally talk about the malicious comments through a variety show programming.

We thank the viewers who cherished our show as a sounding alarm to fight against the malicious comments.

— Reply Night Staff
Reply Night had recently released an official statement where they announced the end of their program and their respect for Sulli.
After hearing the unfortunate news of one of our main MCs, Reply Night debated for a long time about the production angle. We decided that it was no longer able to continue and will be canceling the show.

It was an honor to work with the confident and beautiful Sulli, and we pray she rests in peace.

We thank all of our viewers who treasured Reply Night as an alarm against malicious comments.

— Reply Night
Sulli has been one of the main MCs since the beginning of the show. Through the program, she expressed many of her frustrations towards the malicious haters. She was scheduled to film the next episode on the day of her passing.
When she was unreachable, the staff had originally started filming without her. They soon found out about her passing mid-filming.
Reply Night will not be airing any other episode and has come to a close with its 16th episode that aired on October 12.
Share This Post

Facebook

Twitter