SM Entertainment stocks take a dive after news of Yuri's relationship
SM Entertainment saw a fall in its stock value following the release of the news that Girls' Generation's Yuri is dating baseball player Oh Seung Hwan.
The dating news was first released by Sunday News at 9:30AM KST on April 20th, where investors could have received tips beforehand as a sharp dip in SM Entertainment's shares was seen at 9AM KST, kickstarting the day with a not-so-good start.
Last week's closing price was at 33,650 won per share, but it saw its greatest drop by 3.12% to 32,650 won per share at 10:43AM KST today. Only after 11AM KST did the share prices start bouncing back up, but still staying significantly lower than the opening price.
In comparison, JYP Entertainment's stock prices also fell by 4.03% when dating news of miss A's Suzy and Lee Min Ho first broke out.
SM Entertainment also confirmed the dating news, with Dispatch releasing photos of the couple at a date. However, there are still speculations that it might be yet another case of a cover-up news for a more serious issue in Korea.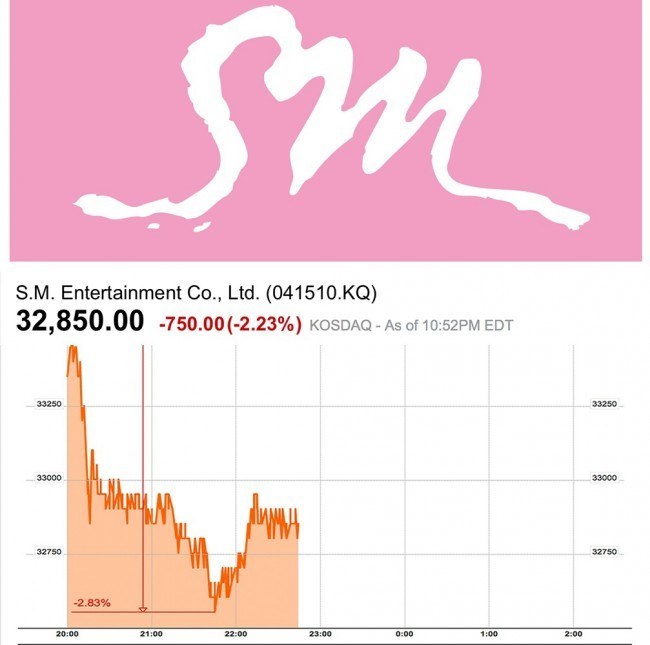 Source: Finance Yahoo
Share This Post