[★BREAKING] T.O.P Writes Official Apology Letter Regarding Drug Scandal
T.O.P has officially broken his silence, 4 days after his marijuana smoking scandal was made public, with a hand-written apology letter.
Read the fully translated apology letter by T.O.P below.

The original letter by T.O.P was written on paper, not printed, and was addressed to everyone affected by his drug scandal. It was written in Korean and is embedded below.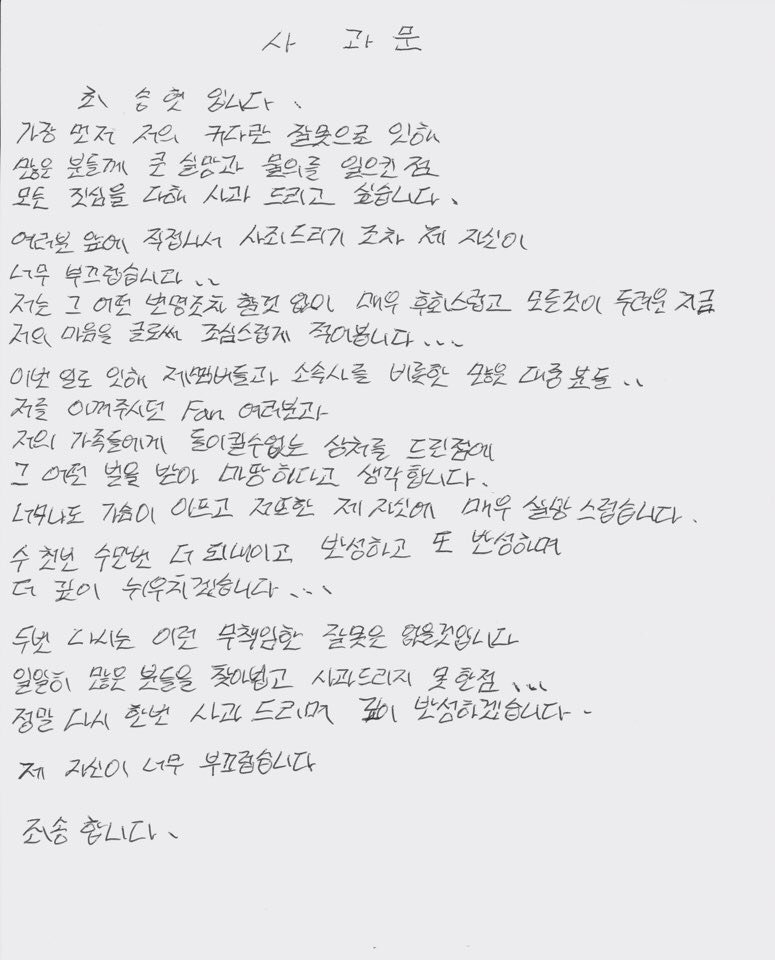 Get caught up on the entire breaking news story by reading our exclusive report: 
From The Start: T.O.P's Marijuana Smoking Scandal
Share This Post