Uhm Tae Woong's wife reported to have miscarried baby
According to TV Report, Yoon Hye Jin, the wife of Uhm Tae Woong, has recently miscarried her baby.
One entertainment insider told TV Report on the 27th, "Yoon Hye Jin had a miscarriage around 3 weeks ago. She's currently traveling to deal with her sadness. I can't express how sorry I feel for her"
Yoon Hye Jin is revealed to have been extremely shocked in August when she initially heard reports that her husband was being accused of sexual assault. Uhm's agency explained that their response to the case was delayed his wife, who was pregnant at the time, became ill.
The agency explained, "We had to care for her health first." Stating that she was 5 weeks into pregnancy and was at a delicate stage.
Uhm Tae Woong has been cleared of sexual assault charges at the moment but is not facing charges of prostitution.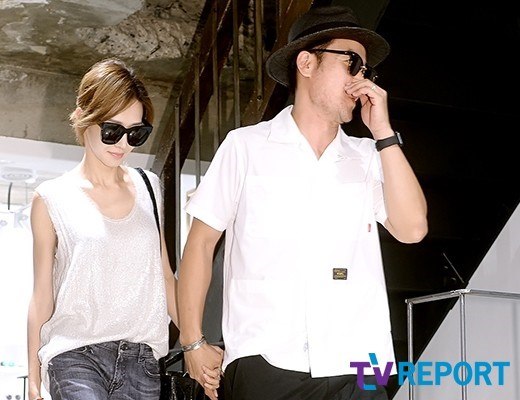 Source: TV Report
Share This Post