Yoo Jae Suk opens his first SNS account with temporary Instagram
Top entertainer Yoo Jae Suk has opened his very first SNS account as he joins Instagram!
Fans of the MC were able to temporarily enjoy photo updates from Yoo Jae Suk on December 21st, who opened a new Instagram account specifically for an upcoming Running Man episode. Unfortunately, while the accounts will remain hidden and will not be deleted entirely, it seems that Yoo Jae Suk will not be keeping the Instagram for personal use.
Yoo Jae Suk is one of the very few Korean celebrities who have never joined an SNS website. Just recently, his agency FNC Entertainment confirmed that a Facebook account claiming to be the entertainer was false.
In the recently recorded Running Man episode, all seven members created new Instagram accounts – including those who already have accounts such as Kim Jong Kook, Gary, Ji Suk Jin, Haha, and Lee Kwang Soo – specifically for this mission, the "Comment Race."
Fans were to follow the specifically created accounts and could comment about Running Man's next games. The games would then depend on the chosen comments.
Yoo Jae Suk – https://www.instagram.com/runningman_yujaeseok7012
Kim Jong Kook – https://www.instagram.com/runningman_kimjongkook7012
Ji Suk Jin – https://www.instagram.com/runningman_jeeseokjin7012
Gary – https://www.instagram.com/runningman_kangheegun7012
Haha – https://www.instagram.com/runningman_hadonghoon7012
Song Ji Hyo – https://www.instagram.com/runningman_songjihyo7012
Lee Kwang Soo – https://www.instagram.com/runningman_leekwangsoo7012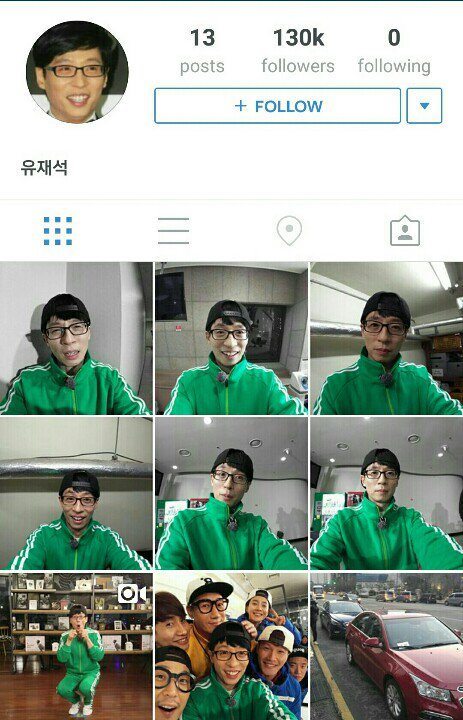 Share This Post