Yoochun avoids reporters upon marriage news annoucement
Yoochun was spotted leaving his Gangnam office in record time in hopes of avoiding reporters.
C-JeS Entertainment knew that there would be a commotion the moment Yoochun stepped out of the office, so they prepared for it.
Only 5 seconds elapsed from the moment he left the office to entering his car. With such a short time, he obviously could not answer any reporter's questions about the marriage news.
Reporters waiting outside Yoochun's office were only able to catch a short glimpse of the JYJ member before he entered his car drove away.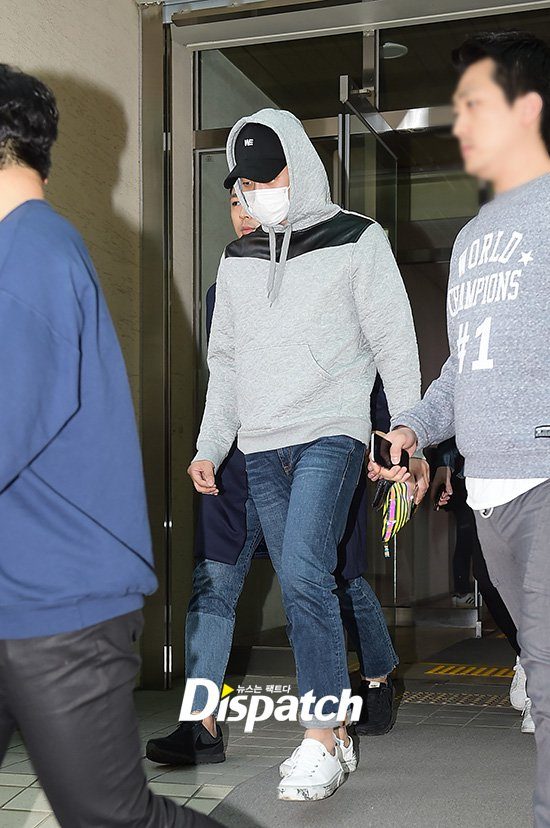 Yoochun is a public service worker stationed in Gangnam for his military service and an official from his office released a statement regarding the announcement of his marriage.
"Around lunch time, Park Yoochun's wedding news came out and I received calls asking if he had turned up to work. Lots of people gathered and more fans came to visit the office than usual."

— Gangnam Public Service Official
After an initial report of Yoochun's marriage was released, his agency C-JeS Entertainment confirmed that the report was true, saying that he will be getting married in September. Details about his future wife, Hwang Hana, were released but she has claimed that the marriage news is all a lie.
Source: Ilgan Sports
Share This Post